We're coming to the end of another year and although the news cycle has been dominated by COVID-19, there have also been some fantastic community stories which have captured the attention of The Greek Herald's readers.
From 100-year-old Christina Giannakis sharing her secrets to a long life, to celebrations across Australia for the Greek Revolution bicentenary, and even a 104-year-old living Anzac who fought in the Battle of Crete, here's our list of the 15+1 most-read The Greek Herald stories of 2021.
In August this year, former NSW Premier Gladys Berejiklian responded to a letter by 7-year-old, George Vrahas, where he expressed how upset he was that he was not able to celebrate his birthday due to the lockdown.
In her response, Ms Berejiklian wrote that "it's important that we follow the health advice to keep us all safe during this time" and signed off with a personalised signature: 'Auntie Gladys.'
Greek Australians, Lefka Georgantis, Helen Logas and Aphrodite Lambrou, took a leap of faith seven years ago and used their business experience to develop a new Greek paradise, the White Pebble Suites in Pollonia, Milos.
Lefka told The Greek Herald that the fact White Pebble Suites is a 'Greek Australian hotel' makes it unique in its own right and brings a new experience to the people of Greece, while simultaneously making Australians feel at home.
From Canberra to Melbourne, Darwin, Perth, Adelaide, Brisbane and Sydney, the whole of Australia celebrated the 200th anniversary of the Greek Revolution this year by proudly displaying Greek flags and lighting their iconic monuments blue and white.
The Greek Herald also launched its #GreekFlagWeek campaign, asking people to share on Twitter, Facebook and Instagram how we proudly Fly, Share and Post our Greek flags. The movement was a success, with one reader, Titan Cranes, even sending in a photo of his Greek flag flying proudly on a huge crane!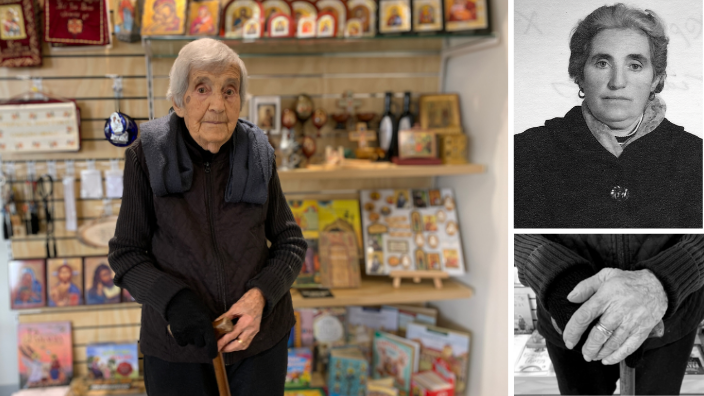 A migrant from the Greek island of Kefallonia, Christina Giannakis, celebrated her 100th birthday this year with friends and family at the South Australian aged care home where she currently lives.
In an interview with The Greek Herald, Ms Giannakis looked back at her life and migration journey to Australia along with her youngest son, Chris Giannakis, and shared her secrets to a long life.
"My faith is what gives me strength. I am healthy and health is wealth," she said at the time.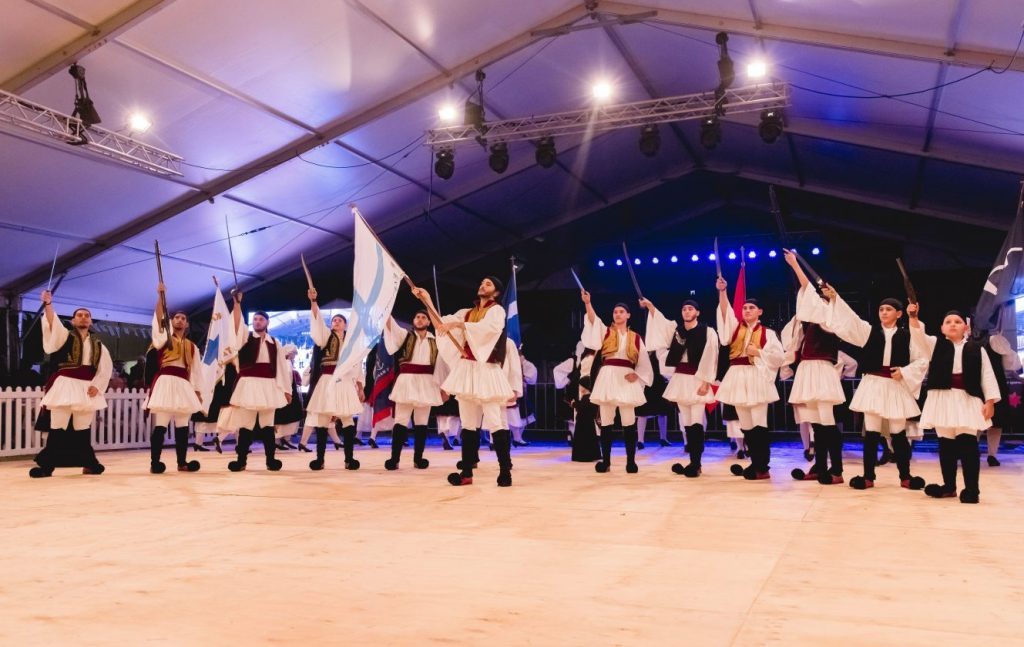 Thousands poured into the Darwin Esplanade over the June long weekend to get their filling of yiros, baklava and Mythos beer as the Darwin GleNTi returned with a bang.
The festival, which was cancelled last year due to the COVID-19 pandemic, is organised annually by the Greek Orthodox Community of Northern Australia (GOCNA) and this year it marked 200 years of the Greek Revolution.
Pastitsio (Pasta Bake) is Greece's answer to Italian lasagna. Yiayia Rose and her granddaughter, Christina, from Homemade By Rose shared their authentic recipe with us and you loved it!
Homemade by Rose started a few years ago after Christina began to share Yiayia Rose's traditional recipes on social media as "a way of documenting and keeping our traditional cooking going."
The COVID-19 vaccination drive was ramped up across Australia this year and many of The Greek Herald's readers were interested in a number of initiatives launched by their local Greek communities.
In NSW, the gymnasium of All Saints Grammar in Belmore opened to the public on Wednesday, August 18, as a pop-up vaccination clinic. On opening day, hundreds of people, both from the Greek and wider community, turned out to get their vaccination.
At Belmore Sports Ground, a steady stream of cars turned up as people went to receive their Pfizer or AstraZeneca vaccines at Sydney's first drive through vaccination clinic. The clinic was in the heart of one of Sydney's 12 hotspot Local Government Areas and was at the spiritual home of the Canterbury-Bankstown Bulldogs (a NRL team with a large number of Greek supporters).
In Victoria, the Greek Community of Melbourne (GCM) also launched a pop-up vaccination hub at its Greek Orthodox Church of St George in Thornbury to help the local community get their COVID-19 vaccine.
At 104 years of age, Alf Carpenter is one of Australia's oldest surviving Anzacs. He's lived through two world wars, the Great Depression, 9/11 and now the coronavirus pandemic, but none are as personal to him as the Battle of Crete – which this year marked its 80th anniversary.
Mr Carpenter spoke with The Greek Herald about his time during the battle and described how the reception Greek people gave the Anzac contingent when they arrived was unbelievable.
"I was never afraid of the enemy, they had equal chances with us and the Greeks couldn't do enough for us," he said in the interview.
Walking into Olympia Cafe in the rural New South Wales town of Bigga is like going back in time to the good old days of Greek milkshake bars and fish and chip shops. There are still the pristine floorboards, marble-top tables, a soda fountain and even an old-fashioned milkshake maker.
Standing proudly amongst all these things is 84-year-old, Helen Faros, and she told The Greek Herald exclusively that the cafe celebrates 95 years this year and she has no plans of slowing down any time soon.
From a young age, Angelina Lati was always healthy, bubbly and energetic. That is until, at the tender age of 15, she received the heartbreaking diagnosis of Lafora Disease, which is a form of childhood dementia.
In an informative article, The Greek Herald shared the facts around childhood dementia and spoke with Angelina's mother, Niki Markou, who shared Angelina's slow decline.
"It's like she's fading away. That's the only way to describe it. You watch old videos back and that's when you really realise the difference of how she was and how she is now and how quick the progression is," Ms Markou explained.
Recognised as Australia's most respected, trusted and longest-running children's series, it was known that if you had made it on the ABC program 'Play School,' you had made your mark on the television industry.
For Greek Australian actor, Alex Papps, being accepted as a cast member in 2005 was a dream come true. Now, 15 years after his debut on screen, The Greek Herald spoke exclusively with Alex, who reminisced on his wonderful experiences on Play School and his Greek heritage.
To observe the powerful connection that Greek Australians have with sport, people need to look no further than the leaders of some of the nation's biggest sporting clubs, stretching across the NRL and A-League.
Yet, there are none prouder of their heritage than Jason Sourasis, Chairman of Western United FC.
Mr Sourasis spoke exclusively with The Greek Herald about his struggle to keep the club's historical importance alive, while building its relevance with second and third generation Greek-Australians.
At least 14 prominent Greek Australians in the areas of community service, visual arts, health, architecture and sport were recognised in the Queen's Birthday Honours List for 2021.
This includes: Dr Michelle Aléna Cretikos, Evie Georgas, Professor Leonard George Notaras AM, Lee Christofis, Epaminondas Katsalidis, John George Kotzas, Andrew Papadopoulos, Maria Alexiadis, George Amarandos, Dr Costas Costa, Arthur Papadimitriou, Helen Patsikatheodorou, Faye Spiteri, and Professor Eugene Athan.
They were part of a larger group of 1,190 Australians who's contribution to their community was noted by their peers as worthy of recognition.
Devastating and uncontrollable fires ravaged Greece this year due to the worst heatwave experienced in the country since 1987.
Thousands of people were displaced, properties and livestock were destroyed and cities, villages and outlying settlements were consumed by wildfires.
In response, Greek diaspora in Australia and across the world united to raise funds to help those fighting fires in their homeland.
Greek-owned family business, Christopher's Cake Shop, has been serving a variety of handcrafted cakes, pastries and Greek inspired desserts across 10 locations in Sydney since 1955. But despite this success, they haven't been immune to the critical labour shortage impacting Australia's hospitality industry due to the coronavirus pandemic.
We spoke with the CEO of Christopher's Cake Shop, Kyriakos Panayi, about the impact of this shortage on his business and he said that without the support of JobKeeper payments "we were looking at closing six out of the ten shops."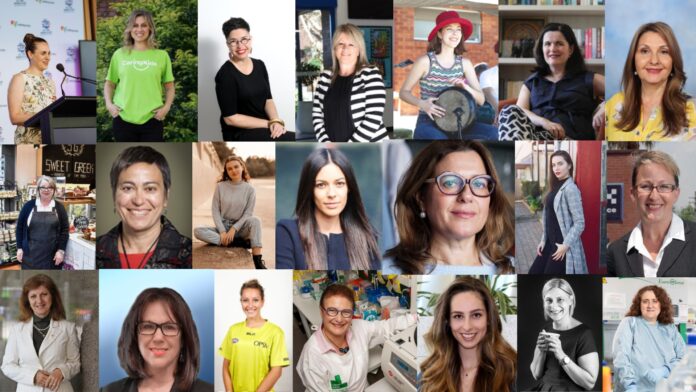 To mark International Women's Day this year, The Greek Herald launched its 21 Women for 2021 series where we spoke with 21 Australian women of Greek heritage and from different career paths.
The trailblazing women who were interviewed include:
All the women spoke about the importance of challenging stereotypes, giving back to the community and becoming role models for future generations.