A migrant from the Greek island of Kefallonia, Christina Giannakis, recently celebrated her 100th birthday with friends and family at the South Australian aged care home where she currently lives.
"I am over 100. I was born on Christmas day in 1920 but my parents didn't register my birth until a few months later," Mrs Giannakis tells The Greek Herald, as she reminisces her life and migration journey to Australia along with her youngest son, Chris Giannakis, 62.
Resilience and hope: Rebuilding a life after devastation
One of five kids, Christina lived her childhood and early adulthood during the Great Depression, the Second World War and later on between 1944-1949 the Greek Civil War, the twentieth century's most brutal.
"Her parents had to feed the kids and couldn't afford to help her study but she was happy working at the family's vineyards and olive groves," says Chris Giannakis.
Christina was in her early 30s when on August 12, 1953 a catastrophic earthquake that struck the island of Kefalonia caused the death of almost 600 people and reduced the town to rubble.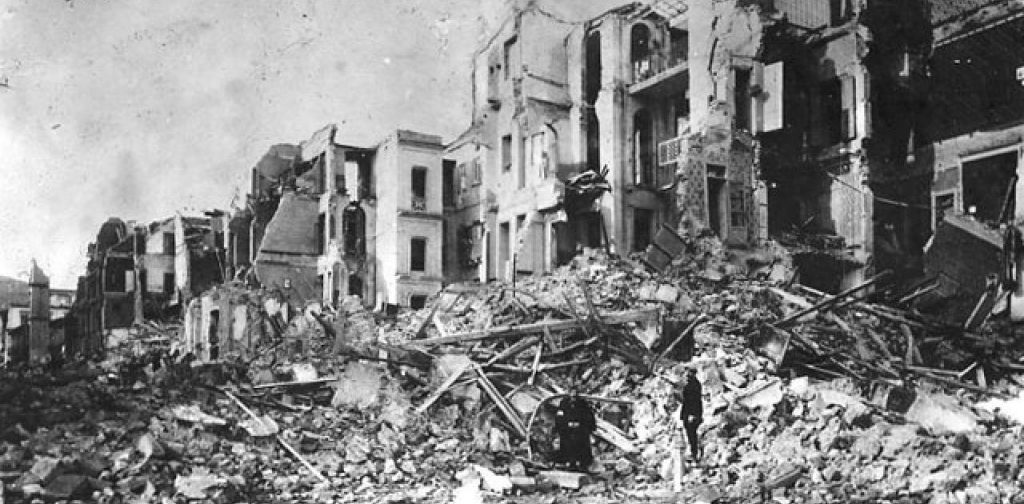 "I remember this day. I hid under the kitchen table and this is how I stayed alive," Mrs Giannakis says.
Among the survivors was young Haralambos, who had lost his wife and was left to bring up two kids. A 2-year-old-girl and a 6-month-old boy.
"This earthquake would change our lives. My mother, Christina, is my father's second wife and I am the youngest of the two children they had together," says Chris.
"My mother brought us all four up and treated us equally."
The quest for a better life in the Antipodes
In 1972, almost two decades after the earthquake and having a daughter who had already migrated to Australia, Haralambos travelled Down Under to attend his daughter's marriage.
"The marriage was an excuse. He had a one-way ticket and we knew he went to Australia to stay. He was in his early sixties, working hard but was still unable to make ends meet in Greece," says Chris Giannakis.
Two years later, in 1974, his wife and three kids joined him in Whyalla, an industrial city in SA's Eyre Peninsula which was then home to almost 120 Greek families.
"I loved Australia and although I couldn't speak the language everyone was helping us. Even the locals. We were helping each other. Life was better here than it was in Greece," says Mrs Giannakis.
"When we arrived, we were particularly supported by the Vlachoulis family and for this help we will be forever grateful," adds Chris.
A Greek legacy that continues through generations
Although five decades in Australia, Christina never learned English and managed to return to her homeland only once.
She doesn't mind, she says. Because she has four children, eight grandchildren and four grandchildren (one due in August) to be proud of.
"Kids make me happy. I have love for everyone," she says.
I ask her what the secret to longevity is and she replies without much thought.
"My faith is what gives me strength. I am healthy and health is wealth," says Mrs Giannakis and her son, Chris, nods in agreement.
"I feel really fortunate that we have Greek heritage. It's our history, language and faith that I'm proud of," he says, as he holds his mother's hand to accompany her to lunch.
*For her 100th Birthday Christina Giannakis received congratulatory letters among others from Queen Elizabeth, the Governor-General, Prime Minister Scott Morrison, State Leaders and Greek Australian MPs Steve Georganas and Tom Koutsantonis.