Esteemed Greek Australian author and academic, Professor Anastasios Tamis, has been honoured by the National Hellenic Research Foundation 'Eleftherios K. Venizelos.'
On the night, the Director General of the Foundation, Nikolaos Papadakis, explained how "the process of awarding honours to leading Greeks of the diaspora who provide important services to the Foundation and also to the historical memory of Eleftherios Venizelos" began in 2004.
"Their work and contribution must be recognised and connects the Foundation with the Greek community, while the most important thing of all is that it highlights and brings back to the fore the great work of Eleftherios Venizelos in the international arena," Mr Papadakis said.
Athens International Airport "Eleftherios Venizelos" was declared a Major Benefactor and Partner of the Foundation on the night. The distinction was received by the President of the Airport, Richards Lampiris, who pointed out that: "the cooperation with the 'Eleftherios K. Venizelos' Foundation has existed since the beginning of the airport and is of great value to us."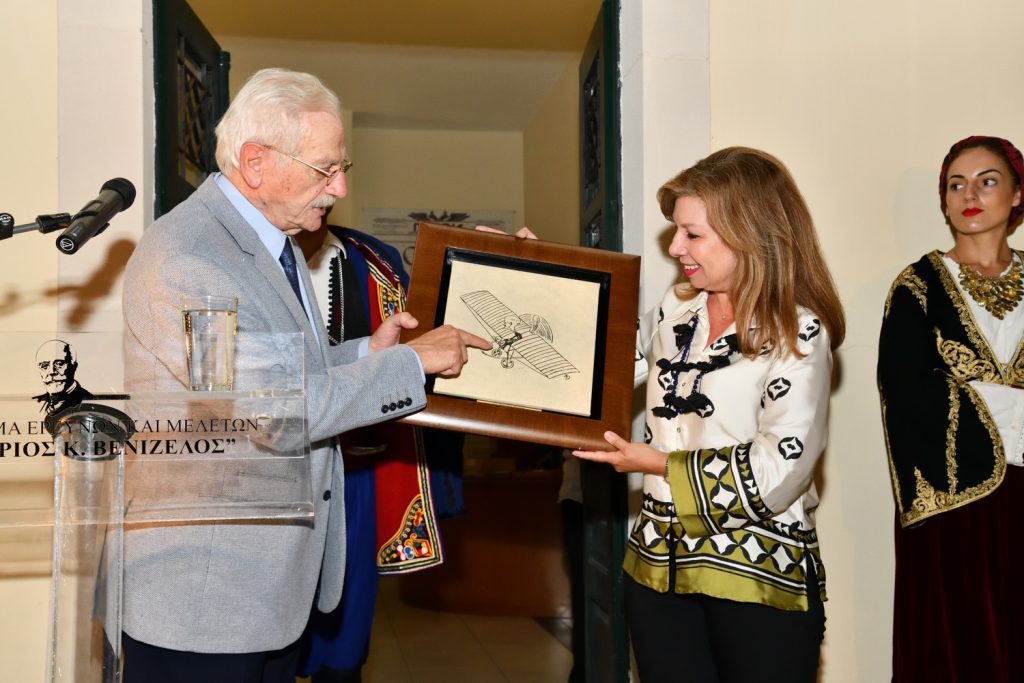 Also recognised on the night was Nikolaos Kastrinakis, General Supervisor of the Pancretan Association of America (PAA); as well as former PAA President, James Boutzoukas.
In his speech, Mr Boutzoukas emphasised the shared responsibility of Pancretan Associations around the world and the 'Eleftherios K. Venizelos' Foundation to hand over Cretan culture and traditions to second, third and fourth generation expatriates.
Professor Tamis, who is Director of the Australian Institute of Macedonian Studies (AIMS) and a member of the Board of Directors at the Australian branch of the Foundation, who also honoured on the night.
In his speech, Professor Tamis said: "For Greeks of the diaspora, Venizelos is a universal man, whose aim was not only to expand the borders of our country but above all to teach, to convey his vision of Greece and the Greeks."
"The work carried out by the 'Eleftherios K. Venizelos' Foundation, Mr Papadakis and his colleagues is very important, because they were able to identify, evaluate, document and spread this vision of the memory of Eleftherios Venizelos not only in Greece but also to the diaspora."
The government and Prime Minister of Greece was represented on the night by Greece's Secretary General for Greeks Abroad, John Chrysoulakis.