Greek Australian filmmaker, Eirini Alligiannis, has won Best Female Director and Best Documentary at the Carpe Diem Film Festival for her documentary Louie Gasparro: Five Points.
The documentary focuses on graffiti artist, Louie (KR.ONE) Gasparro, and how his love for graffiti was rekindled at the 5Pointz graffiti mecca in Long Island City, New York. Louie reminisces about what 5Pointz means to him and to the wider graffiti art world.
READ MORE: Q&A with filmmaker and photographer, Eirini Alligiannis.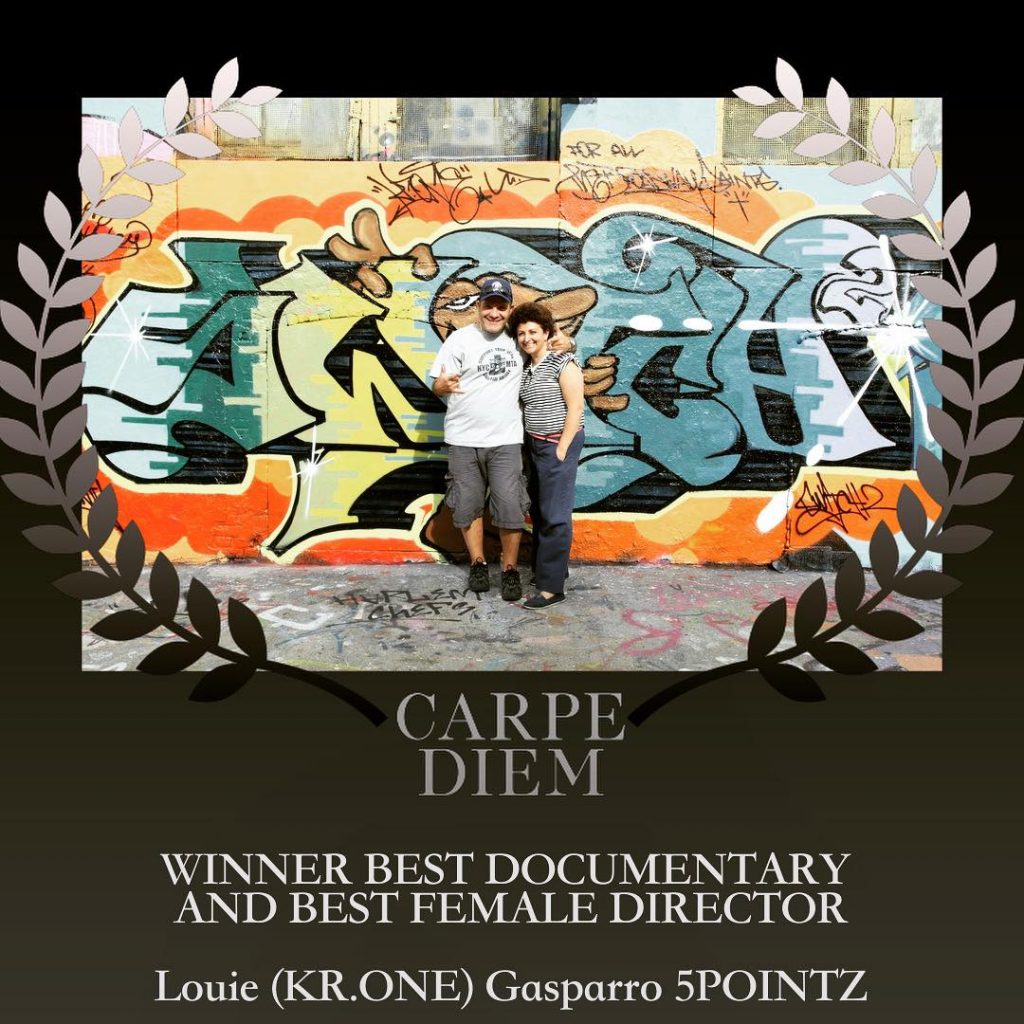 Speaking to The Greek Herald, Eirini said she feels "very humble and blessed" to be recognised as the Best Female Director and she encouraged more females to get involved in the film industry.
"It is a well known fact that the film industry is dominated by men and although many of these filmmakers are fantastic, I feel that the industry and its consumers would greatly benefit from the perspectives offered by female filmmakers," Eirini says.
"This balance would be instrumental in reaching a wider viewership by focusing on a broader range of views, energies, desires and interests.
"Although reaching gender parity would be great progress, I feel that it is more important that credible and competent female filmmakers are given a platform to contribute to the industry in a more meaningful and impactful way."
Eirini herself has made an impact in the film industry and this all started from when she was a young girl.
"I remember playing with my mums camera when I was little," she told The Greek Herald in an interview back in November 2019.
"It was a film camera, back in the day. So I used to take it and pretend to take photos all the time, but she'd hide it from me and somehow I'd find it. She didn't want me to break her favourite camera. I think it started from then really.
"I think I've always had it in me. Then I found it later in high school more than anything."
Since then, Eirini's work has been exhibited at a New York Film Festival, The Cutting Room International Short Film Festival, as well as in NY's Times Square for one night only.
"It was pretty cool!" she said in the interview.
Now, she has her sights set on a new project which she said will be "a collaboration between three street artists drawing from their works, amongst the London Underground" called 9Elmz.
We can't wait to see it!