The team from My Greek Odyssey have announced that series four of this visual and historic feast will be served up on 7TWO, commencing Sunday, May 30 at 3pm.
After a year filled with turmoil and heartache, with so many people enduring the pain caused by COVID 19, host and Executive Producer of the show, Peter Maneas, felt he had to do something to help provide some joy and momentary respite to fans of My Greek Odyssey.
READ MORE: 'My Greek Odyssey' returns for a fourth series that will have us dreaming of Greece.
"I've always been passionate about Greece and travelling in general. But this year, the happiness I get from spending time in the islands and sharing the journey with friends and family was taken away from me. But thankfully we had already filmed series four of the show," Maneas says.
"So I tasked the production team with completing it as quickly as possible, so we could give people somewhat of a distraction from the everyday. My hope is that by experiencing a slice of Greece vicariously through me, I may be able to bring a small amount of joy to those stuck at home and longing for a holiday."
READ MORE: TGH Exclusive: Prepare to be amazed when 'My Greek Odyssey' returns for a third series.
Series four of My Greek Odyssey sees Peter travelling through the southern islands of the Dodecanese. From Kos to Symi and Rhodes, all the way down to Kastellorizo. It's a region of Greece with significant influence from Asia Minor, and landscapes quite unlike other parts of the Mediterranean.
The history is as dramatic as the scenery, and of course, the cuisine is unforgettable. There's the clichéd beaches and wonderful people, plus unique cultural elements that give each destination its own personality.
Maneas and his team will again be cruising through the islands on the magnificent Mia Zoi and along the way, chef Kyriako will be cooking local delicacies, while Captain Yianni will make sure Maneas doesn't miss any of the regional highlights.
In further exciting news, the team will soon be returning to Greece to continue filming series 5 and 6 through the 2021 Greek Summer and Autumn.
"We have a responsibility to our staff in both Greece and Australia to continue this project. The challenges created by COVID-19 meant we had a long and stressful period where we didn't know when, or even if, we would be able to finish our journey," Maneas says.
"But thankfully we have been granted permission to travel abroad and join our team overseas. I'm hugely appreciative of this opportunity and all the show's staff will be working hard to complete the Odyssey."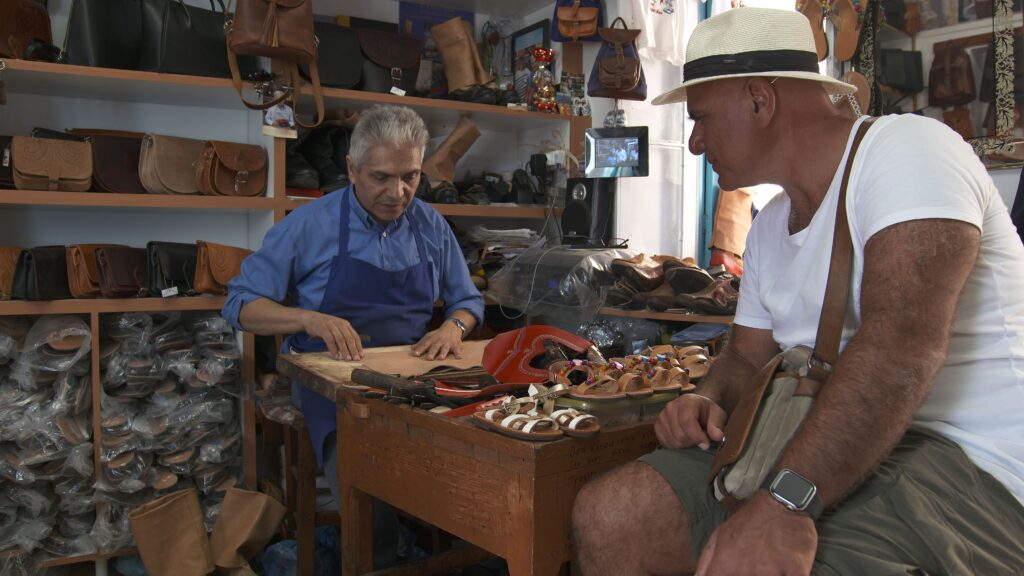 My Greek Odyssey is available to a global audience on Vimeo on Demand and 7Plus in Australia: