The fourth series of My Greek Odyssey will hit our screens today and it's definitely not going to disappoint with its gorgeous scenes of the beauty and splendour of the Greek islands.
Launching on Vimeo on Demand, the 8-part travel series takes viewers to the southern Greek islands of the Dodecanese from Kos to Symi and Rhodes, all the way down to Kastellorizo. The geographical location of these islands not only means there's a strong Asia Minor influence, but the landscapes are also unlike other parts of the Mediterranean.
To tell us more about what to expect, The Greek Herald spoke exclusively with Peter Maneas, the charismatic host of My Greek Odyssey. He says this fourth series is meant to provide some joy and momentary respite during a tumultuous year.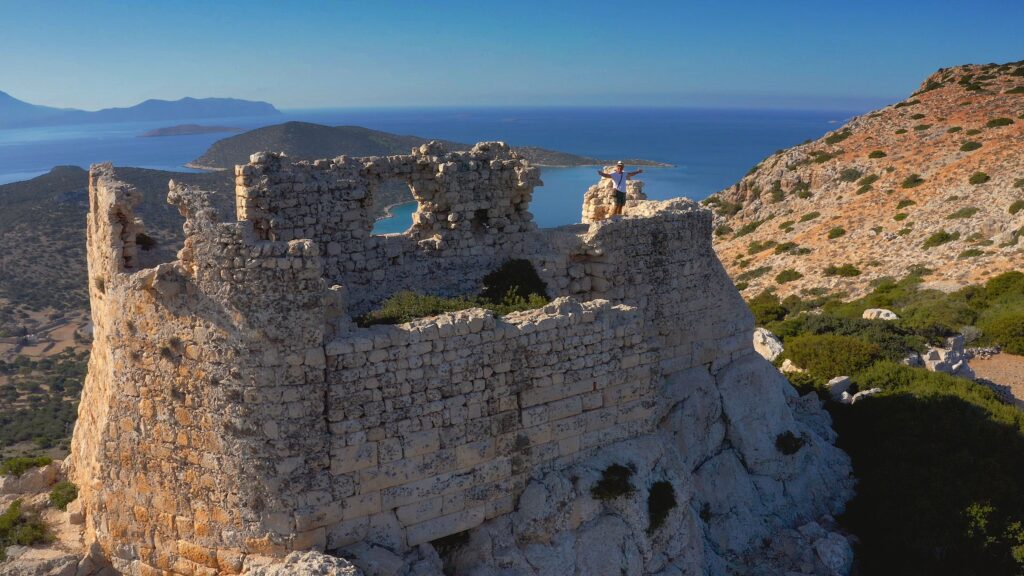 "I've always been passionate about Greece and travelling in general. But this year, the happiness I get from spending time in the islands and sharing the journey with friends and family was taken away from me," Peter tells The Greek Herald.
"Thankfully we had already filmed series four of the show in September – October 2019. So I tasked the production team with completing it is quickly as possible, so we could give people somewhat of a distraction from the everyday.
"My hope is that by experiencing a slice of Greece vicariously through me, I may be able to bring a small amount of joy to those stuck at home and longing for a holiday."
And that's exactly what series four is guaranteed to do.
The tranquil scenes of the blue ocean lapping the shoreline of the islands of Karpathos and Kos, as well as the charming landscape of Symi and uninhabited Alimia, is set to soothe the soul of those not able to travel to Greece this year.
In a timely turn of events, the series also ties in nicely with next year's bicentennial celebrations for Greece's independence from the Ottomans, with Peter saying he couldn't resist making a stopover to the island of Ro.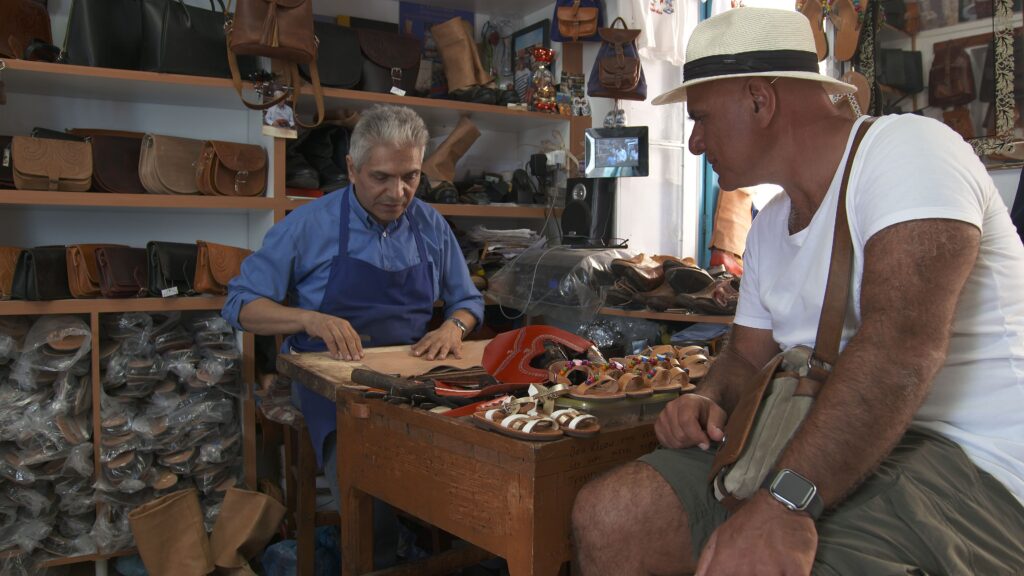 "We made a necessary stopover at the tiny island of Ro to pay tribute to a special lady, the 'Lady of Ro,' who embodies a spirit of pride, determination and resistance with which many Greeks will identify," Peter says.
With such an amazing line-up of islands, we asked Peter what his stand-out moment of the series is. His reply? There's too many to choose from!
"Alimia is my favourite uninhabited island because it's got so much history that you can touch and feel. Nobody is there and yet there are fabulous murals inside these abandoned taverns and barracks buildings," Peter explains.
"They are painted and crayoned by both Italian and German soldiers of WWII. These young men were expressing their feelings at that time and it's quite an emotional rollercoaster walking through these derelict buildings. It's almost your own personal art gallery.
"And then Rhodes has everything. Being so big it satisfies the bulk package-type tourist, as well as the traveller that's looking for quieter, more remote locations.
"Listening to the Cypriot accents of the people in this remote village of Rhodes, having held that accent for generations from their forefathers that had migrated there, restored my faith in the ideal of community bubbles."
It's these heart-warming stories of the Greek history, filoxenia, Greek culture and language which people across Australia will also be looking out for when My Greek Odyssey series four launches today on Vimeo.