Randwick City Council went all-out to celebrate the bicentenary anniversary of the Greek Revolution this year. First there were Greek flag banners around Randwick City, then there was the raising of the Greek flag outside the Council Administration building and finally on Saturday night at Randwick Town Hall, there was a civic reception to mark the occasion.
The reception was attended by a number of dignitaries and politicians, as well as prominent members of the Greek community including, the Consul General of Greece in Sydney, Christos Karras, Archepiscopal Vicar of Canberra, Very Reverend Prochoros Anastasiadis, Randwick City Councillor, Alexandra Luxford, Mayor of Randwick City, Danny Said, Mayor of Waverley, Paula Masselos, Marjorie O'Neill MP, Matt Thistlethwaite MP, and the President of the Hellenic Lyceum of Sydney, Liana Vertzayias, among many others.
READ MORE: Canterbury-Bankstown and Randwick councils raise Greek flag to mark Revolution Bicentennial.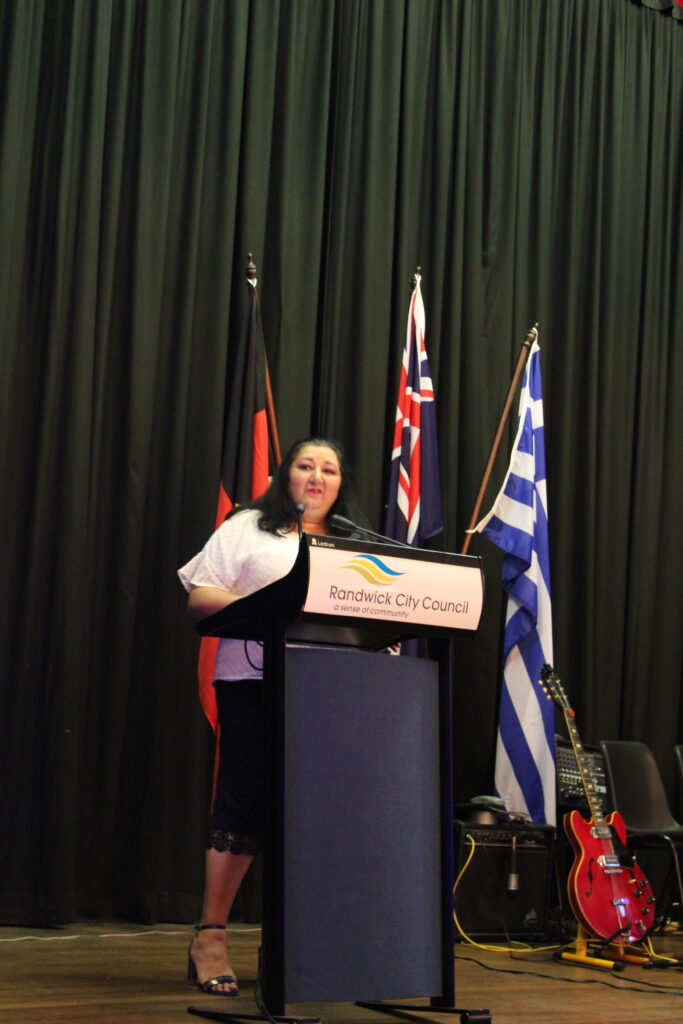 Auntie Lola Ryan began the reception with a traditional Welcome to Country, and this was followed by a rousing rendition of the Australian anthem by Maria Koukoulis.
A number of small speeches were later heard from Randwick's Mayor, Father Prochoros, Matt Thistlethwaite MP and Mr Karras, with the Consul General praising the bravery and endurance of the Greek resistance fighters and recognising the importance of the international community to the Greek Revolution's success.
Maria Koukoulis completed the formal proceedings with her performance of the Greek national anthem, while a Greek band began to play traditional Greek music as attendees enjoyed their meals and started to dance.
READ MORE: 1821 Greek Revolution banners to fly proudly across Randwick City from March 21.
In Pictures: