There was plenty of Greek pride on display as Sydney's Greek community gathered at the cenotaph in Martin Place on Sunday for a traditional wreath laying ceremony.
The ceremony kicked off with the national anthems of Greece and Australia, followed by a poem recital of Χαίρε Ελλάδα, δοξασμένοι from Maria of the Saturday Greek High School at Clemton Park.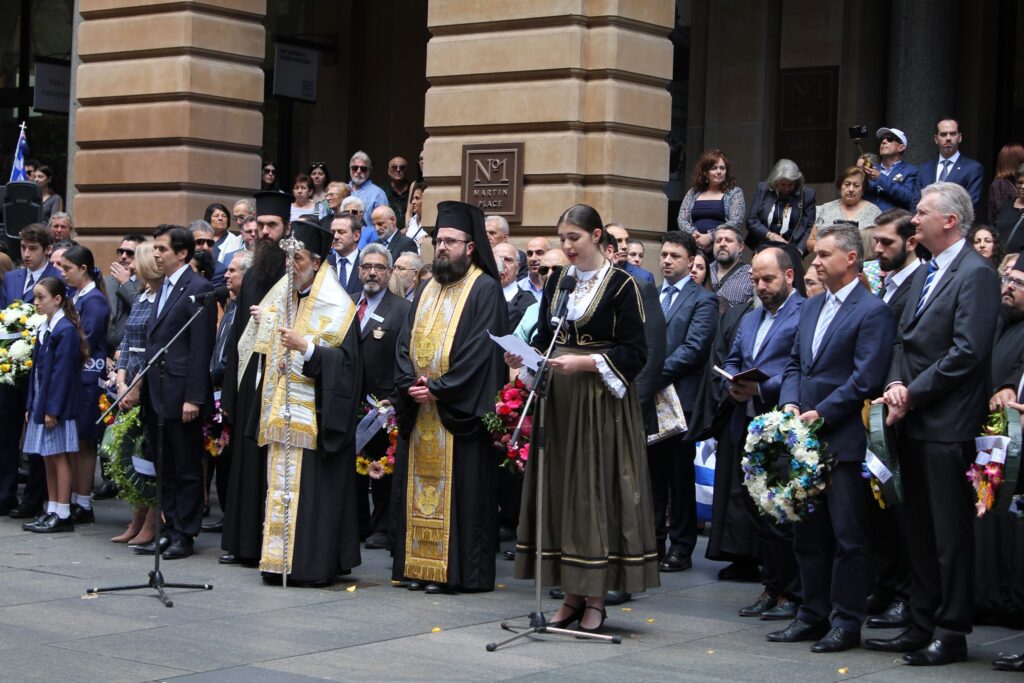 A trisagio service was later led by His Eminence Metropolitan Seraphim of Sevastia, representing His Eminence Makarios of Australia, after which the Last Post and Rouse was played, the Ode was read in Greek and English by Andrew Kitsos and Peter Tsigounis, and a minute silence was held.
A number of speeches were then given by His Eminence Metropolitan Seraphim, the Consul General of Greece in Sydney, Christos Karras, and President of the Greek Orthodox Community of NSW, Harry Danalis.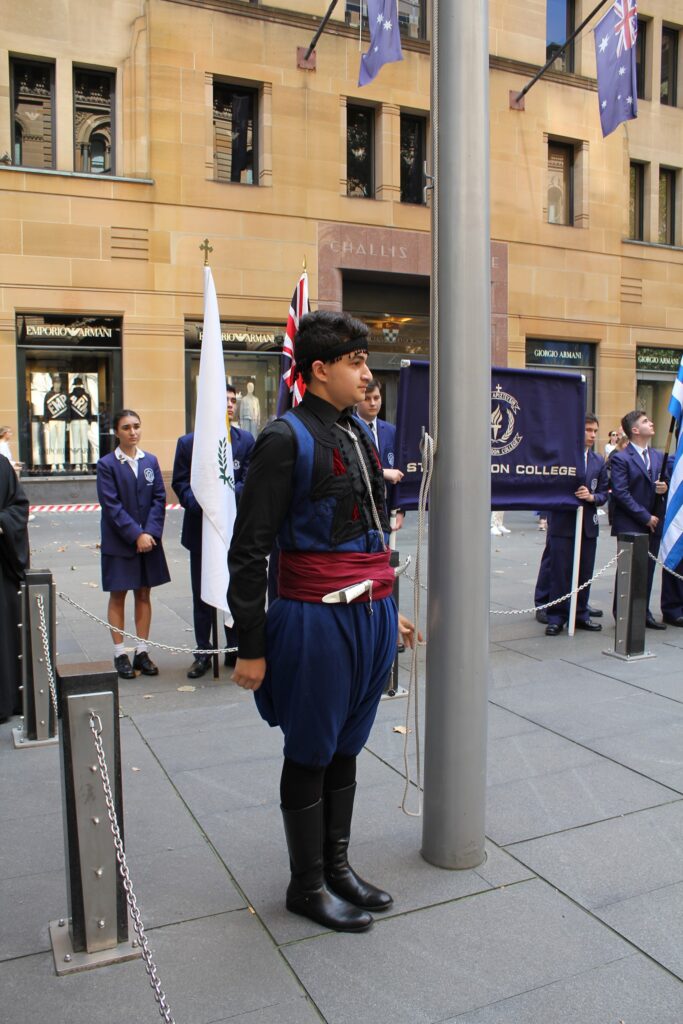 "The Greek Revolution is the most important chapter in the history of modern Hellenism. It has shaped the Greek national identity, but it was also a leading historical event of its era," the Consul General said in his speech.
After the speeches, prominent members of the Greek community, Greek organisations and politicians, laid wreaths at the Martin Place cenotaph.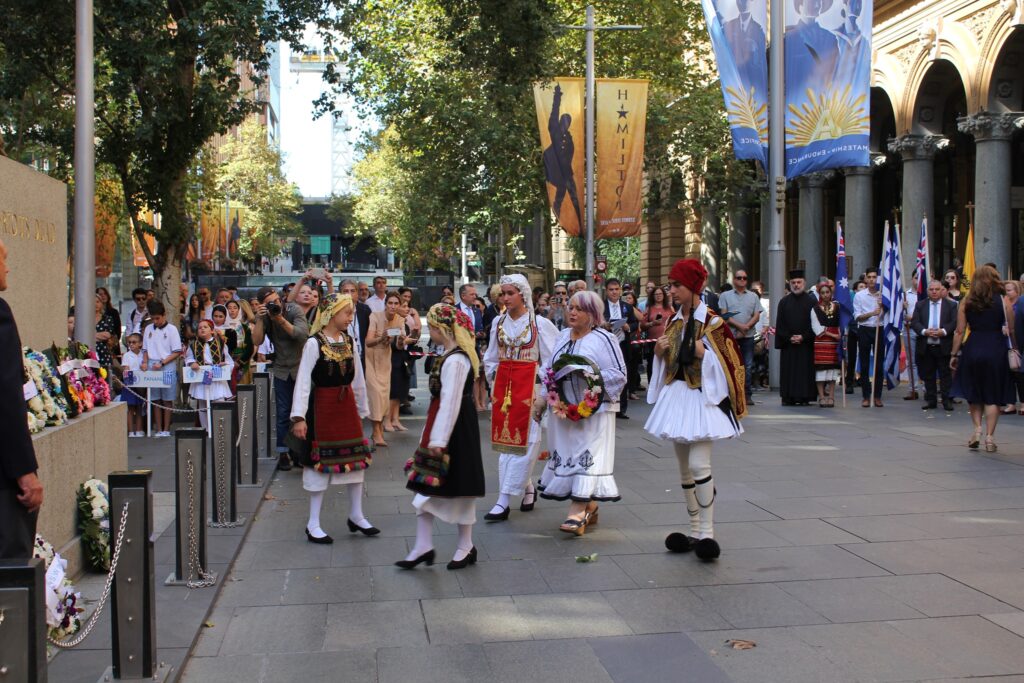 These included, but are not limited to, the Consul General of Greece in Sydney, Christos Karras, Trade Commissioner Katia Gkikiza, Matt Thistlethwaite MP and Tony Burke MP, representing Federal Opposition Leader Anthony Albanese, Leader of the NSW Labor Party, Jodi McKay MP, Sophie Cotsis MP, Steve Kamper MP, Mayor of Waverley Council, Paula Masselos, councillors from Randwick and Bayside City Councils, St Spyridon College, All Saints Grammar, St Euphemia College, the Cretan Association of NSW and Sydney, the Greek Returned Servicemen League of NSW, the Hellenic Lyceum of Sydney, among many others. ALL photos of attendees can be found here.
The wreath laying ceremony was concluded with attendees being thanked by the event organisers, followed by a number of youth standing proudly in Greek costumes for photographs.