From eight-years-old, Mary Konstantopoulos' love for Rugby League grew as she looked to spend more time with her father and brothers on the weekend. Growing up an avid Rugby League and Parramatta Eels fan, she was known by many to have a strong passion for the game.
Rugby League, however, was simply a passion project as she journeyed through law school and earned her place at a top-tier law firm in Sydney.
"When I first started work, this woman I met realised that I had this passion for rugby league and she said to me, 'Have you ever thought about sort of doing something about it?'", Mary said to The Greek Herald.
"She sort of pushed me and said I can go home and think about it. And I did. That night, I realised I had nothing to lose.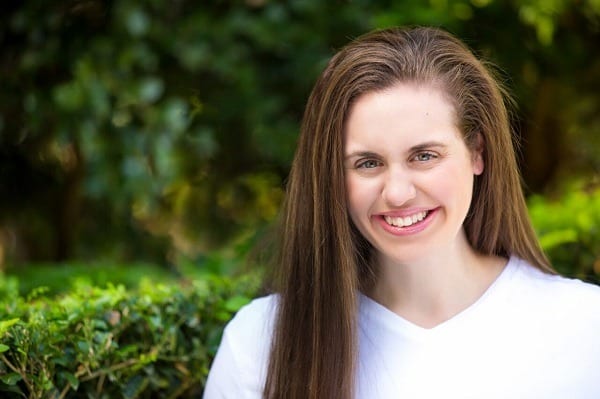 "The next day I started Ladies Who League and at that point it was about encouraging women to get involved in conversations about rugby league and about promoting the women that I could see involved in the game."
A few months into running 'Ladies Who League', it came to Mary's attention that Australia had their own women's rugby league team, the 'Australian Jillaroos'. She then realised that if she didn't know who they were, "then there would be others exactly the same as me".
"So I also wanted to advocate on behalf of those players that competed in the women's game and then share the stories."
Not long after, she was approached by the 'Sydney Thunder' cricket team, who asked if she could promote the WBBL. This prompted her to start 'Ladies Who Legspin' and grow a greater influential voice in sport diversity in Australia.
"When I hear the stories of incredible women involved in sport, I can't say no. And I definitely don't discriminate between sports," Mary said.
In 2018, the inaugural season of NRL Women's Premiership commenced with four participating women's sides. A landmark moment for the game in Australia, Mary was thanked for her contribution to not only to helping progress the women's game, but for being part of a larger movement in women's sport.
"I remember the day that it was announced that the NRL was getting a women's competition," Mary said.
"Australian Jillaroos coach Brad Donald and the head of women's partnerships at that stage, reached out to thank me for the small part that I played.
"But whenever I get emails from young women or young people wanting me to share their stories or saying thank you for the work that I do, it reminds me of the impact."
Mary said that the attention being given to women's sport has grown exponentially with part of that being due to the increase in technical quality in the NRL, cricket and other sports.
"We're starting to get more analysis of the women's games, why players are performing the way they perform, the strengths and weaknesses of coaching staff and it's becoming more critical and analytical."
To see the growth in women's sport, Mary said people need to look no further than at the MCG on 8 March 2020, which hosted 84,000 people this year for ICC Women's T20 World Cup final.
"We're moving away from simply, 'oh gee it's so good women play sport', to actually covering it in a similar way we do the men's game, which I think is really important."
Still a long way to go, notable progressions are certainly being made not only in Australia, but across the world. FIFA announced in November their plan to introduce a rule change to mandate 14 weeks' maternity leave, and protect players 'before, during and after childbirth'.
Mary said that similar steps are being made in Australia to protect women cricket players.
"Cricket introduced a new parental policy last year, and it's all about supporting women to return to the game after having children," Mary explained.

"This woman named Amy Satterthwaite in New Zealand, she's a New Zealand International and she's come across to the WBBL this year, about a year after giving birth.
"So she's returned to the game at an elite level and her and her partner actually play in the same team for the Melbourne Renegades. They brought that baby over with them to stay in the club."