Ukrainian President Volodymyr Zelenskyy was extended an invitation to address Greek Parliament by Greek Prime Minister Kyriakos Mitsotakis during a phone call on Friday March 25th. This address will likely take place via teleconference.
Zelenskyy has already made multiple addresses including to the US, France, Germany, Italy, and Japan in an attempt to rally support to the Ukrainian cause following the Russian invasion. 
Mitsotakis' invitation reflects Greece's clear condemnation of the invasion and support for the Ukrainian nation. Greece was among the first countries to send aid to the country ranging from military aid and humanitarian aid.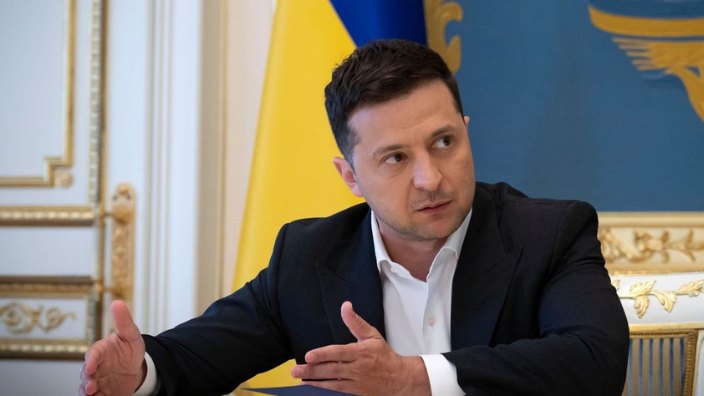 Giorgos Katrougalos, a foreign minister during the SYRIZA government tweeted "The invitation to President Zelenskyy to address the Parliament is a positive gesture of solidarity."
"Greece, as a country of peace and soft power, must play a leading role in diplomatic efforts for an immediate end to the war," Katrouglas said. 
In efforts to send continuous aid to the Ukraine during this invasion, French President Emmanuel Macron has also announced he will be working with Greece and Turkey to help people get out of the city of Mariupol and convince Russia to allow the evacuation of the population.
Macron told reporters after an EU summit in Brussels, "There was a concrete discussion today with the Mayor of Mariupol. We are coordinating and we will then negotiate with the Russians."
"I will have a conversation with President Putin in the next 48 to 72 hours to finalize the details and modalities. It is urgent," the French President added. 
Source: Ekathimerini