Former Adelaide My Kitchen Rules (MKR) star Vikki Moursellas welcomed her first baby on Saturday, September 2 in Sydney after years of fertility issues.
Vikki welcomed a baby girl, Billie Penelope Hartin, with husband, Luke Hartin. Taking to social media, she shared her joy and relief from struggling with fertility issues for five years, reported Herald Sun.
"I dreamt of being a mum since I was 12 years old," Vikki wrote on Instagram. "Growing up in a Greek family and being told 'you will have kids when you get older' and so, you believe this dream would be an easy one to achieve."
"Never did I think, I would struggle for this dream to become a reality."
The 2014 MKR finalist shared a personal message to people who are in the same position trying to have a baby. For five "very long years", with "multiple rounds of IVF and painful tears", Vikki had to "accept that not everything life" would go her way, as she navigated through the journey of fertility issues.
Two days after the bird of her daughter, Vikki also birthed a cookbook PEINÁO: A Greek Feast For All, where she co-authored with twin sister Helena Moursellas.
"I have to say PEINÁO saved me, without the book I would have struggled even more during my fertility journey," she said about the launch.
The identical twins were both 2014 finalists on Channel 7's 'My Kitchen Rules' for their Greek family food making MKR history with the highest home kitchen score.
Vikki's life changed after MKR, even meeting her now husband at the show's 2014 season launch and relocating to Sydney from Adelaide in 2015.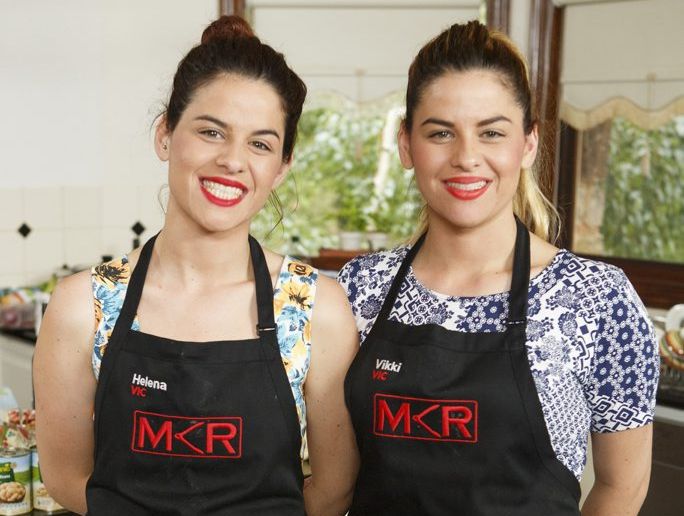 The former MKR star notes: "I wish I could go back in time and tell myself that everything is going to work out and our baby will be here one day.
"To be honest, I thought this day would never come."
Source: Herald Sun