21 Greek associations in Sydney (Unit Holders) which make up The Hellenic Village Ltd have unanimously agreed to sell their 105-acre property at Gurner Avenue in Austral, NSW for $117.5 million, according to The Greek Herald's sources.
The unanimous approval came after an Extraordinary General Meeting (EGM) was held on Monday, October 30, at the Ashbury Pan Arcadian Club.
During the meeting, the Unit Holders were asked to vote on three resolutions. They were:
(1) Determine the order of preference of offers received for Lot 10, Gurner Avenue, Austral, NSW
(the Land) to the Unit Holders for approval;
(2) Approve the sale of the Land; and
(3) Distribution for Total Net Proceeds from the sale of the Land.
The first two resolutions were passed, whereby the Unit Holders determined their first, second and third preferences for a buyer. From there, the Unit Holders authorised the Board to proceed with the sale of Land using the first preference buyer who is undisclosed at this stage.
The sale offer by the first preference buyer was $117.5 million and involved an 18-month settlement, as well as a deposit structure of 10 per cent on exchange and a further 10 per cent in 12 months after exchange, making a total of 20 per cent of the sale price after 12 months. The offer also includes a further maximum allowance of $200,000 to be provided for the future charitable structure of the Hellenic Village.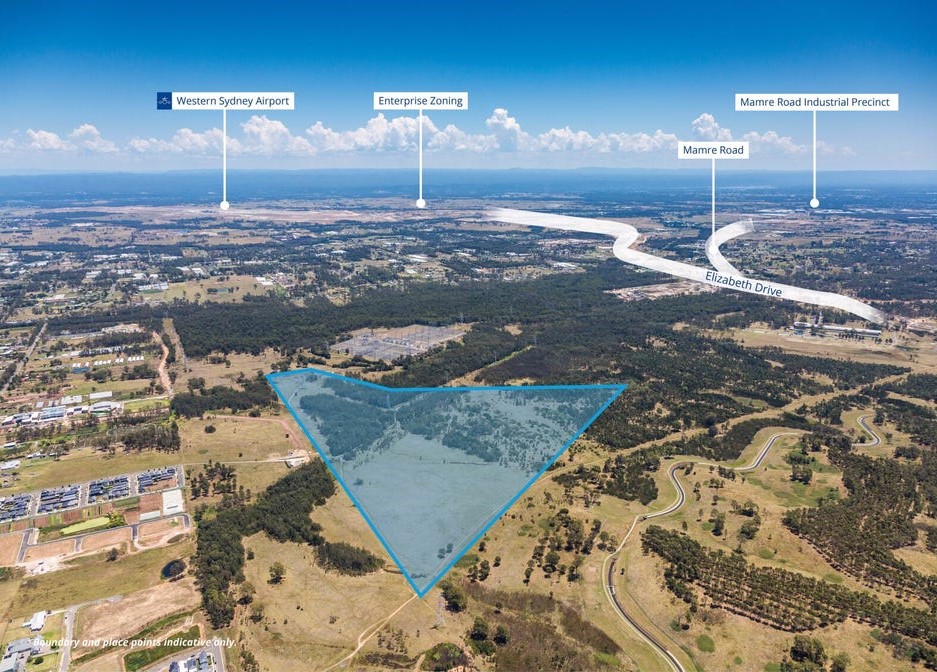 Undecided on the distribution of funds:
The third resolution was not passed by the Unit Holders as they could not come to an agreement on how the funds from the sale of the Austral property should be distributed.
According to the resolution, the Board recommended that 50 percent of the Total Net Proceeds from the sale of the Land be distributed on a pro-rata basis to Unit Holders on the basis of how many shares each one holds in the Land. The remaining funds will be donated by Unit Holders to the Australian-Hellenic Future Fund (AHFF).
The AHFF would be used to invest back into the Greek community for a cultural building or toward existing Greek Australian initiatives for the benefit of the wider Greek Australian community. There is no word yet on how the AHFF will be managed.
As this resolution was not passed at the EGM, Unit Holders expect to hold another meeting by the end of this year or in early 2024 in the hopes of deciding what will happen with the sale funds.
*The 21 Greek associations who make up the Hellenic Village Ltd:
Order of AHEPA NSW INC – 3 shares
AHEPA Heracles INC – 3 shares
Apollo Sports and Cultural Club – 1 share.
Cyprus Hellene Club Inc – 2 shares.
Diakofton Association – 3 shares.
Elassona Philanthropic Association – 3 shares
Greek Taxi Drivers' Assoc. – 1 share
Hassion Philanthropic Assoc – 3 shares
Hellenic Club of Sydney – 3 shares
Helmos Philanthropic Association – 3 shares
Kalavryton Society (NSW) 'Aghia Lavra' Inc – 3 shares
Lefkadian Brotherhood of NSW LTD – 2 shares
Messolonghi Association – 3 PO
Meteora Association – 3 shares
Pan-Arcadian Association of NSW – 2 shares
Pan-Korinthian Association of NSW – 2 shares
Pan-Nafpaktian Association 'Nafpaktos' – 2 shares
Pan-Thessalian Federation – 2 shares
Pan-Thracian Association of NSW 'Democritus' – 2 shares
Association of Plataneon 'O Platanos' – 3 shares
Saint Barbara Philanthropic Association – 2 shares