By Victoria Loutas.
Giorgos Staikos and his team of developers are building the world's first liveable 3D-printed home in the city of Beckum in Germany.
Staikos grew up in a family of builders and developers in the Greek city of Drama. He spent the latter years of his adolescent life living in Germany, where he began working for his family's construction business which has been operating for 27 years.
3D printing is a relatively new type of manufacturing, which allows three-dimensional objects to be created using a computer, software and a 3D printer. This technology has been used to produce toy cars, prosthetic limbs and display homes and is proving to be extremely beneficial to the environment, reducing levels of manufacturing waste.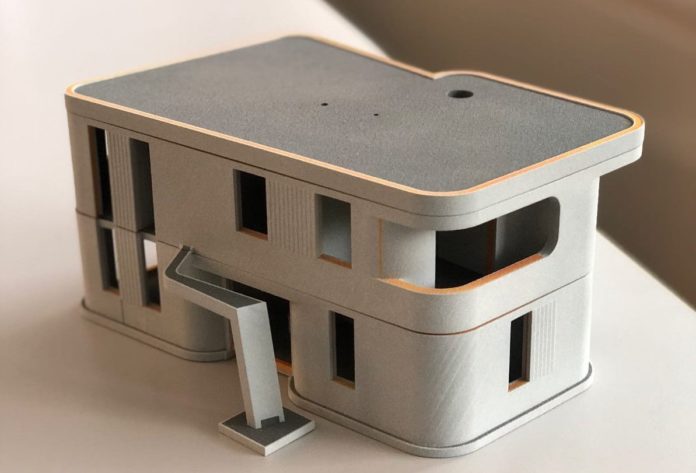 As an innovative and creative engineer, Staikos has always dreamed of utilising the potential for 3D-printing technology to advance the construction and home development industry. And it looks like his dream has come true.
The federal state in Beckum is supporting the 3D construction printing project as part of its innovative construction development scheme.
As soon as Staikos' proposal was approved by the former Beckum Mayor just over two years ago, he began planning and designing his groundbreaking project.
He has since been granted permits for the project and has experimented with different materials and consulted specialists to ensure the home is fully functioning.
While this concept of 3D printed homes is not exactly new, Staikos and his team will be the first to construct a 3D home that is both realistically sustainable and livable.
Within the next few weeks, the two story house will be completed and ready to be inhabited.