On May 20, 2023 at the Genocide Monument located in the Ray Brahman Gardens, Preston, Victoria, Return To Anatolia in partnership with the Darebin Ethnic Communities Council (DECC) held a solemn reflection to honour the victims of the Greek genocide in the Pontos region.
Father Vasilios Kourtessis offered a prayer for victims of the Greek genocide both in English and in Greek. After the prayer, guests were invited to place a white flower, symbolising the innocent victims, onto the monument.
The guests were then invited to proceed to the Darebin Intercultural Centre at Preston to hear Mr Stavridis' lecture on the 'Greek Genocide In The Pontos Region 1916-22.'
At the Darebin Intercultural Centre, and Acknowledgement to Country was read by DECC Chairperson, Nalliah Suriyakumaran.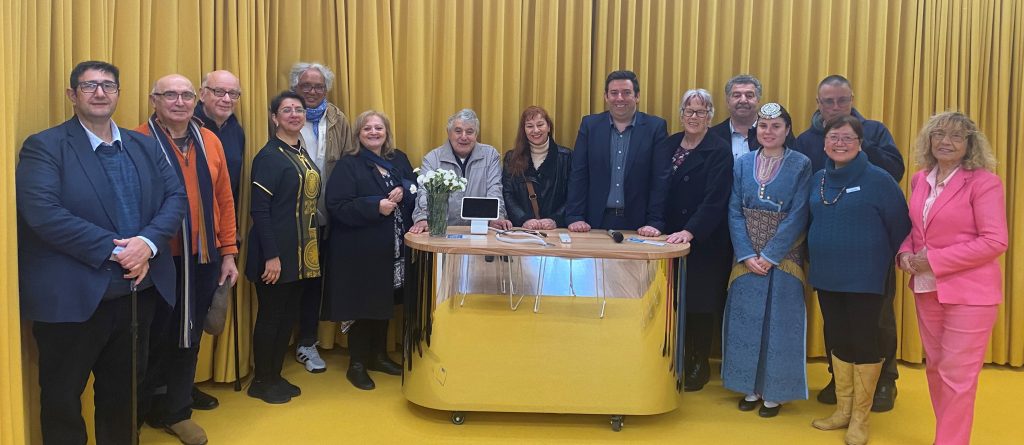 Mrs Sofia Kotanidis, Chairperson of Return to Anatolia, read a poem about the victims of genocide.
Emcee Councillor Lambros Tapinos offered an overview of the tragic events of 1916-22.
The lecture was well-attended, including many non-Greeks who came to hear Mr Stavridis deliver an interesting talk on the complexities of the genocide. The lecture covered topics such as diplomacy, the involvement of great powers, massacres, and deportations against the backdrop of the Greek-Turkish War 1919-22.
The audience showed great interest in what Mr Stavridis presented and this inspired them to ask many questions which were well answered by the presenter.
Unfortunately question time had to be cut short due to the time restrictions, however, during the light refreshments, the conversation and interest continued until the event concluded.