George and Sarah Bragias have walked away with $650,002 after receiving an incredible $4,000,002 bid for their Brighton property on The Block 2020.
All contestants were told prior to the bidding that Cypriot father-daughter duo Harry and Tash's property had been the 'most viewed' on the popular real-estate website, The Domain. Meanwhile, Sarah and George's house was voted the 'people's favourite' by Channel 9 audiences.
Both teams, Harry and Tash along with Sarah and George, shared a reserve house price of $3.5 million dollars. A noticeably high price tag, every contestant entered the bidding with fearful looks in their eyes.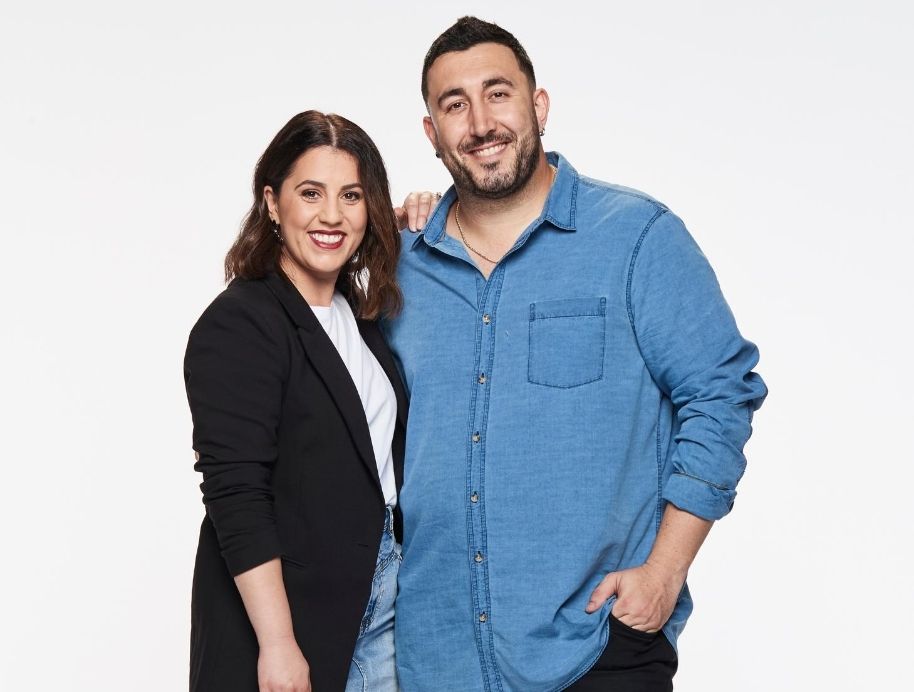 Once the bidding started, however, there was no stopping, with the reserve price looking like pocket money to the bidders. Daniel and Jade were the first contestants to go through the Brighton bidding showdown, receiving $506,000 profit for an astounding $3.856 million bid.
While that sounds like a lot, however, Jimmy and Tam managed to make an incredible $950,000 profit. An inspirational feat, the team received a top bid of $4.256 million dollars.
An impressive number to beat, Sarah and George seemed up to the task with enthusiasm gleaming from the Greeks' faces.
Anticipation was high as they waited for the massive $4,000,000 bid, hoping it to be from the man who made a similar bid last auction, yet walked away empty handed.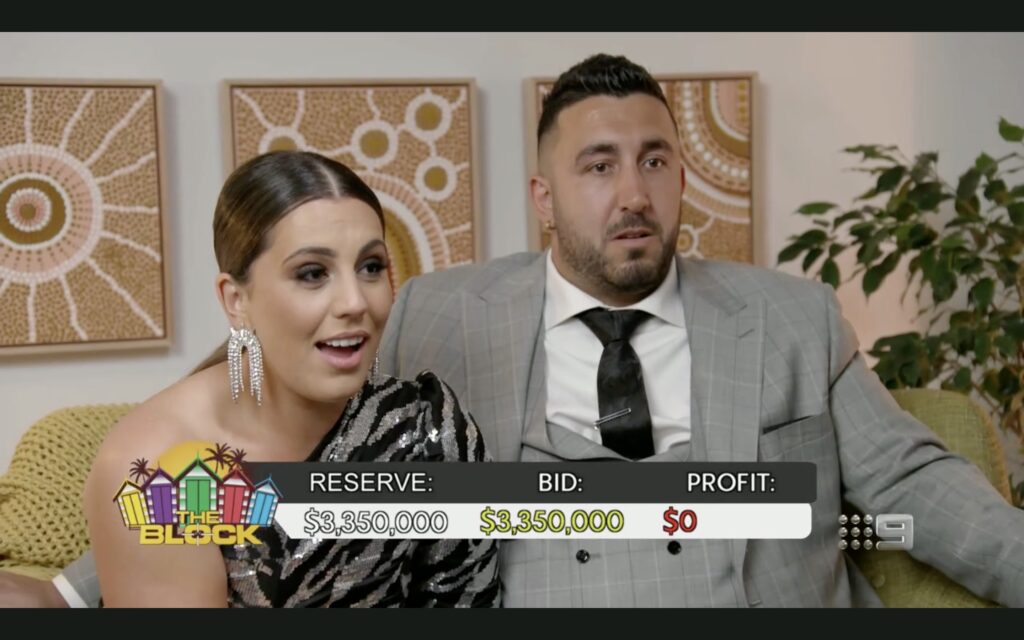 Once the bid arrived, cheers erupted as they found themselves with $650,002 profit.
"I'm laughing and crying at the same time," says Sarah.
Harry and Tash kept their spirits high as they became the final team to put their house for sale. The Cypriot pair sat on the couch in anticipation with host Scott Cam, with hopes of simply reaching over their reserve of $3.350 million.
To the father and daughter's surprise, they smashed their reserve with a bid of $4 million, also receiving $650,000 profit.
The family embraced each other with tears as their 18-week journey came to a satisfying conclusion.
Sarah and George: 362B New Street, Brighton
Sarah and George's property blends a striking 1940s period charm with a modern day design that puts quality, style, and considered attention to the detail at the forefront, The Domain states. The utterly breathtaking 4 bedroom, 3 bathroom + studio residence delivers outstanding family living in a popular Brighton location.
The couple have crafted an exquisite bayside dwelling that retains much of its original detail while introducing high end fittings and fixtures to create "breathtaking spaces both inside and out".
Harry and Tash: 364 New Street, Brighton
According to The Domain, Harry and Tash's home is a beautiful 1920s, two-storey home, taking cues from the heritage archways, cathedral ceilings, and spectacular Peppercorn tree that occupies the side yard.
This five-bedroom, four-bathroom residence has been brought back to life, featuring all the comforts that lend themselves for people to lead a good one. The kitchen is also an "entertainer's dream".
READ MORE: Greek and Cypriot contestants on The Block 2020 reveal their strong bond
READ MORE: Greek and Cypriot contestants battle it out on The Block 2020
Speaking with The Greek Herald in an earlier interview, George Bragias says he considers himself a proud Greek Australian with a deep joy in his Harley-Davidson. He and his wife, Sarah, have been together for eight years and married for three. It's this strong connection which they say has helped them navigate every challenge The Block threw at them this year.
57-year-old Harry Pavlou was born in Cyprus and came to Australia when he was four. He says he chose to go on the show with his daughter, Tash, because they 'get along really well and are very similar.'
"We've never really worked together on a project before. I've done renovations but Tash has never been involved in that. So it was a challenge at the very beginning, but we got our rhythm and we found our strengths and weaknesses and… did a great job," Harry says to The Greek Herald.