Season 16 of The Block returned last night with a bang as it became obvious that two out of the five renovation couples were Greek and Cypriot.
First to appear on the show were Oran Park couple, George and Sarah Bragias, who declared they were going "to smash The Block."
Next up were the show's first-ever father and daughter renovation duo, Harry and Tash Pavlou, who are there to remind us of our inferior home styling abilities and create a few inter-generational fireworks along the way.
Both couples will spend this season of The Block renovating a period home in the affluent suburb of Brighton in Melbourne, within walking distance of the beach and minutes from the Brighton Beach Boxes.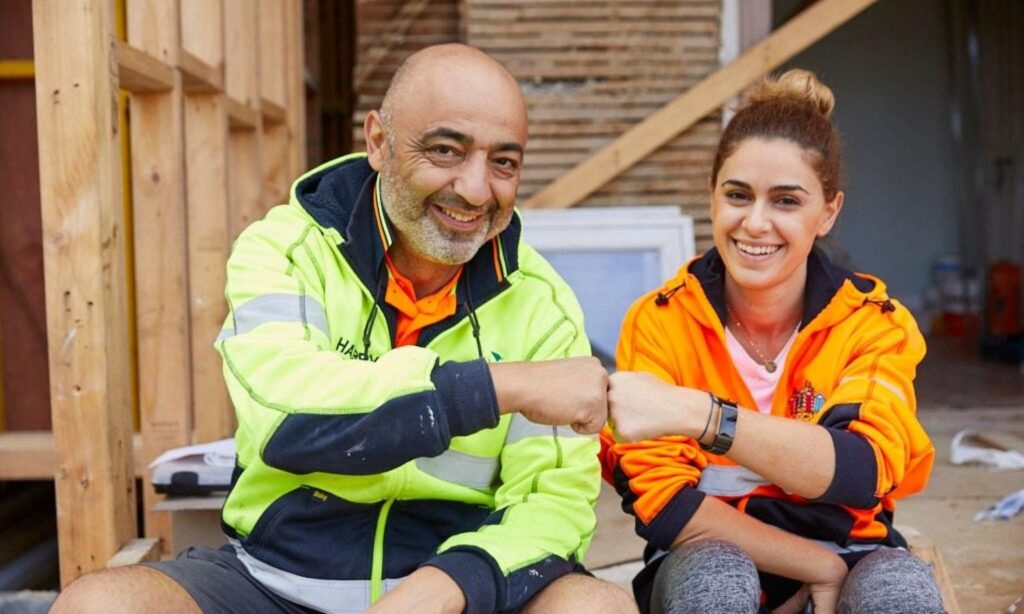 Harry and Tash:
57-year-old Harry Pavlou was born in Cyprus and came to Australia when he was four. He has renovation experience but he wouldn't call himself an expert.
"We renovated a smaller Californian bungalow, the front and a back extension, but that was about thirty years ago," Harry says.
"The second house that I live in now, we finished six years ago, put on a second storey, and I thought that came up really well."
As for Tash, she lives with her partner Brad in the inner Melbourne suburb of Richmond and works on social media and production management at a PR agency. She loves a project and a good spreadsheet, but those things alone don't build a house.
"With production management there are so many skills that I think will be great on The Block. I am used to working with tight deadlines and ensuring the job gets done," Tash says.
With his typical humour, Harry adds that doing The Block with someone other than his wife, Andrea, will be challenging.
"I used to travel for work for two, three weeks at a time, but this is the longest time we will ever be apart. It's going to be quite a challenge for her as well. Maybe she will walk by to check on me," he says.
George and Sarah:
George Bragias considers himself a proud Greek Australian with a huge Pokémon collection and a deep joy in his Harley-Davidson. He and his wife, Sarah, have been together for eight years and married for three.
They self-describe themselves as "westies" because they live in the western Sydney suburb of Oran Park, and have a relationship built on old-school values and new-school quirk.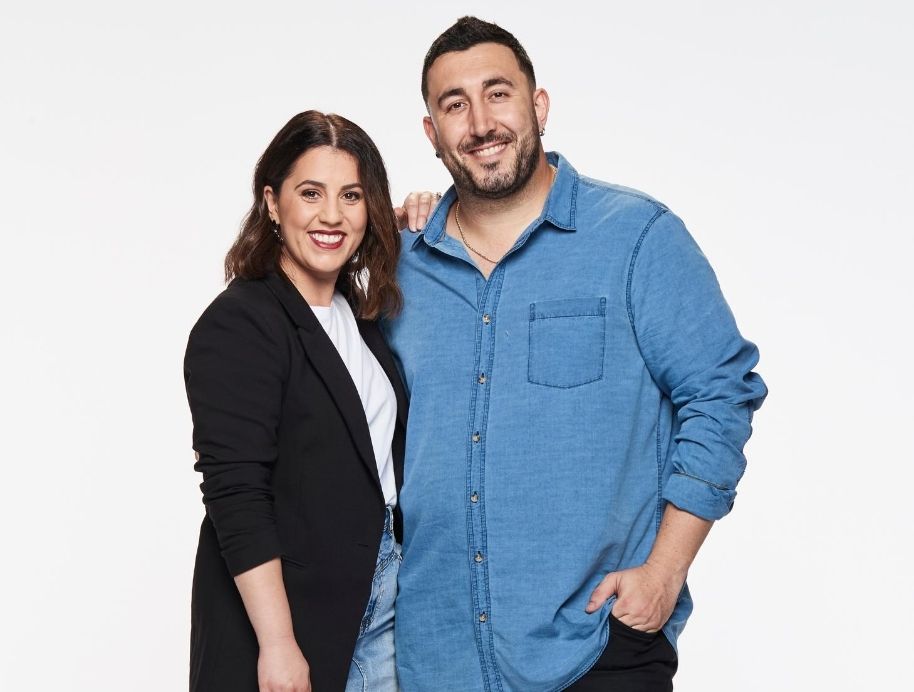 Sarah, a high school teacher, hopes the experience on The Block could lead her in a different career direction.
"Don't get me wrong, I love my job, but I am not the same person when I'm teaching. It's just not the dream," she says.
George has worked as an electrician in Sydney for 13 years and in a promotional video, he says he is known for his perfect lawn.
Apparently it isn't unusual to catch him with a measuring tape and scissors, hand trimming any blade that is fractionally too long.
With such interesting personalities, we can't wait to see who will take out this season of The Block 2020. Good luck to both!