Season 16 of Channel 9's show, The Block, started with a bang earlier this year when it became obvious that two out of the five renovation couples were Greek and Cypriot.
Now, a few weeks in, The Greek Herald touched base with Harry and Tash Pavlou from Melbourne and George and Sarah Bragias from Sydney, to see how they're coping with the challenges presented by the renovation show.
One thing is for certain – the coronavirus pandemic turned their experience on its head.
Sarah and George Bragias:
George Bragias considers himself a proud Greek Australian with a deep joy in his Harley-Davidson. He and his wife, Sarah, have been together for eight years and married for three. It's this strong connection which they say has helped them navigate every challenge The Block has thrown at them this year.
"When we first entered The Block there was only a few cases of coronavirus. Nothing huge. But then the executive producers had a meeting with us and that's when we found out how serious it was," Sarah tells The Greek Herald.
"We started to realise that resources weren't as easily available… due to border closures and it was very hard. So there's no way I could imagine not having such a supportive partner to do the show with."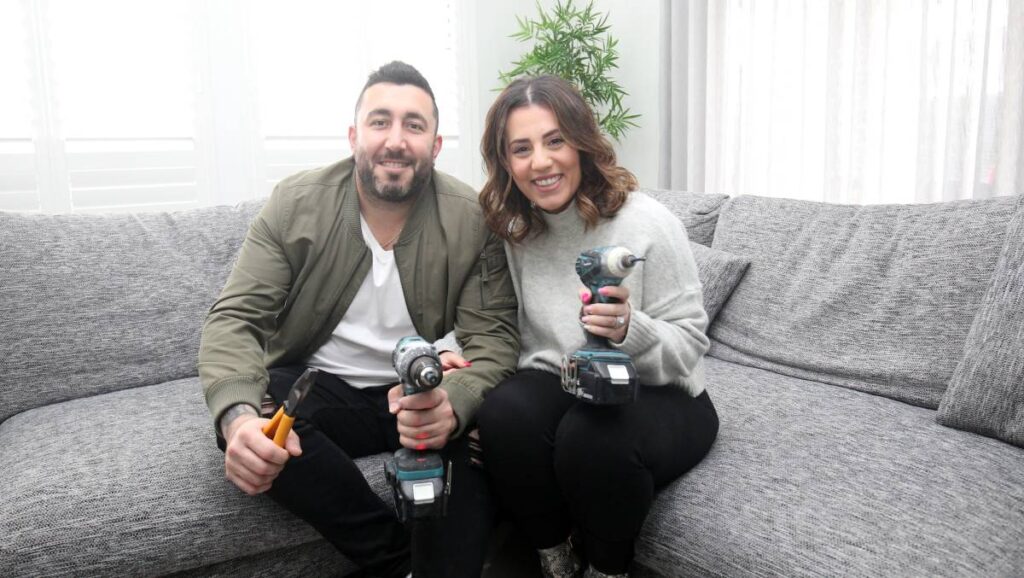 George cheekily adds that coronavirus also brought them closer to every team on The Block, especially Melbourne's father-daughter duo, Harry and Tash Pavlou.
"Harry was my neighbour on the show and I don't know, he reminded me a lot of my father so we had a bond. Whenever I was down or I was worried, I would go and speak to Harry and pick his brain and get his thoughts. It was really good," George says.
"I guess we all kind of banded together in the end because everyone was going through the same thing at the same time."
Harry and Tash Pavlou:
57-year-old Harry Pavlou was born in Cyprus and came to Australia when he was four. He says he chose to go on the show with his daughter, Tash, because they 'get along really well and are very similar.'
"We've never really worked together on a project before. I've done renovations but Tash has never been involved in that. So it was a challenge at the very beginning, but we got our rhythm and we found our strengths and weaknesses and… did a great job," Harry says to The Greek Herald.
This challenge, Tash says, was also made a little bit easier by the fact that they had a local advantage and got along well with the other teams.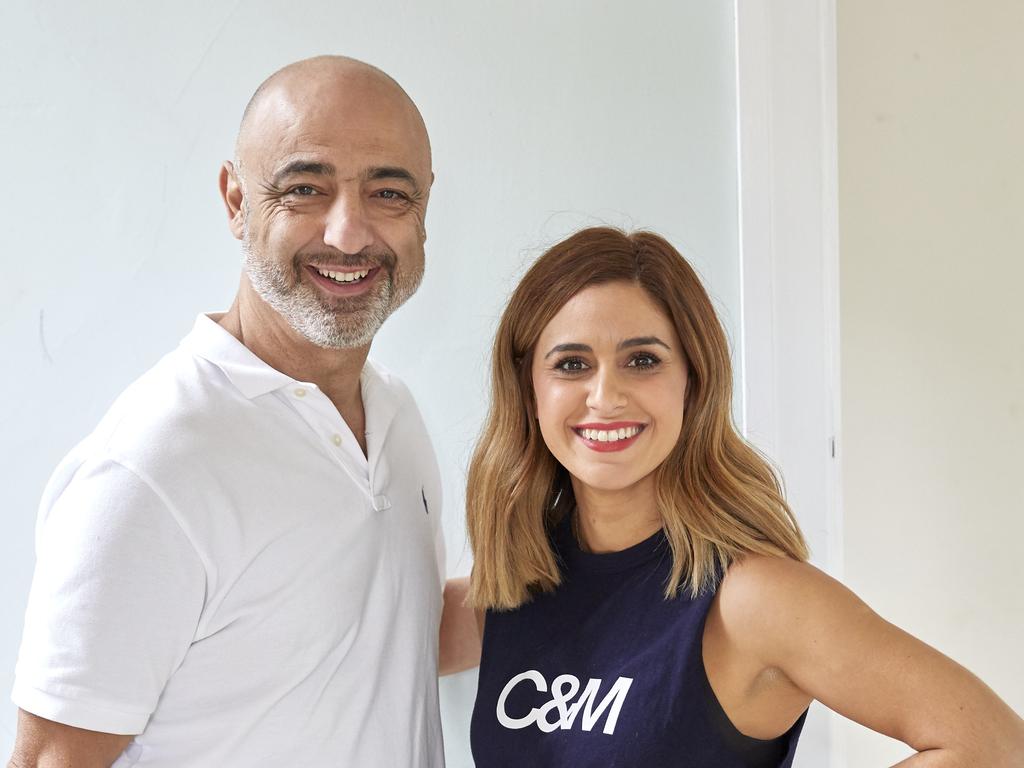 "We've made great friends and I think it's a big reward in itself to get to have this incredible experience with them," Tash says, while adding that her and her dad bonded with Sarah and George in particular, due to their shared love of Greek cuisine.
"Being the locals here in Melbourne, we know where the great food. So we were able to pass that on to George and Sarah and I think they were both impressed."
And that's not all they're passing on. At the end of our interview, the fun-loving Cypriot duo were also happy to share their top tips for the next batch of contestants on The Block.
"Have as much fun as possible and don't get caught up in the stress of it all. Oh, and go Team Victoria and NSW!"
If that's not an indication of the strong bond between both teams, we don't know what is.