Believed to be from the Roman Era, a statue representing Alexander the Great has been discovered in the Amasra district in northern Turkey.
The excavation team led by the Amasra Museum Directorate in Bartin, made the discovery in an area which had been uncovered in 2017 after construction was needed at a school.
Based on consultations and historical investigation, the statue is dated to the 2nd century AD and measures 23 centimeters and exhibits upward looking eyes, a slightly opened mouth and long curly hair parted on both sides.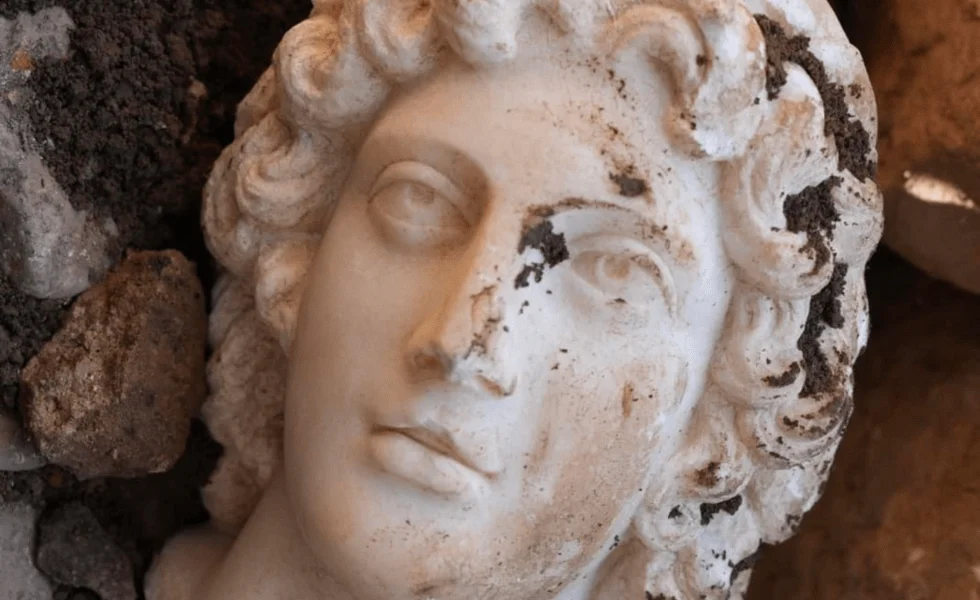 In addition to the statue being discovered, other findings have been unearthed and are currently being investigated by the team.
The team has said that all artifacts discovered at the time have been preserved under the supervision of the Amasra Museum Directorate.
Source: Bianet