Planning has commenced for an ambitious new creative project that seeks to celebrate multiculturalism in Melbourne. Should it be successful, Oakleigh will host the new art trail that will transform Portman Street which crosses the iconic Eaton Mall.
The new QR-coded 'Oakleigh Art Trail' will focus on the history of Greek-Australians in Melbourne and serve as a vivid artistic celebration designed to enhance community pride and boost cultural tourism to Oakleigh.
"We would like to immortalise as many Greek stories as we can in post-war Melbourne," academic and author Dr John Martino, a driving force behind the project, told The Greek Herald. "A series of 12 murals bouncing all along Portman Street, QR coded in Greek and English which will pop up on your phone."
The art trail will constitute an entire street of available wall spaces that will be transformed into a chronologically and thematically connected narrative of murals showcasing moments of Hellenic pride.
It will potentially feature the first ships depositing post-World War II migrants at the port as well as Melbourne's Olympic Games in 1956 and other highlights from the last 75 years of Melbourne's history. During the war years and the 1956 Olympics, the 97-year-old Greek Herald was there to document such historical events, which could not be missing from the mural as Melbourne's (and the world's) only Greek daily newspaper of the diaspora.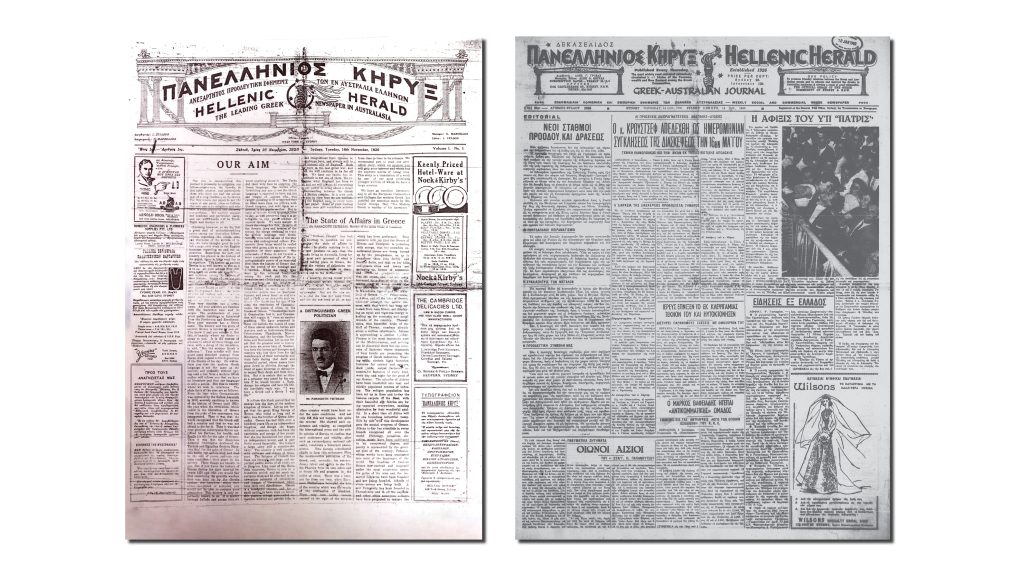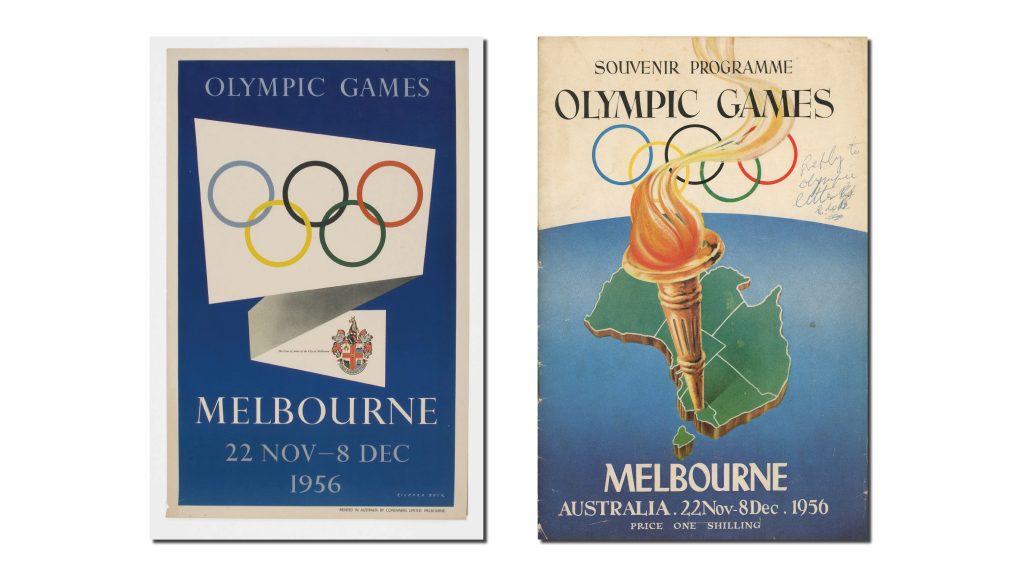 Other moments proposed to be featured on the 'Oakleigh Art Trail' would include tributes to Greek-born film director George Miller shooting 'Mad Max' in regional Victoria, Anna Kokkinos' filming of 'Head on' scripted by author Christos Tsiolkas, Patricia Karvelas' contributions to media affairs, the creation of the Hellenic Museum and many more bright moments and cultural contributions.
Dr Martino has put together an exceptional team behind the project who are currently engaging in high-level negotiations with the National Gallery of Victoria for the 'Temple of Boom', inspired by the Parthenon, with proposals to have it operating in a nearby park in Oakleigh.
Dean Kotsianis, one of the main instigators of Greek-themed murals in Footscray and Yarraville, will also be involved in the mural's creation, selecting artists, renders, and tending to other artistic details. Two artists have already been locked into the potential program and another ten would need to be commissioned should it go ahead.
Read more: Footscray's not-so-hidden Hellenism shows up in droves for mural unveiling
Oakleigh-based historian Jim Claven who has worked on numerous other Greek-Australian landmarks, such as Lemnos Square at Albert Park and Ballarat's Treloar memorial is also part of the team campaigning to bring to life this vivid project. Vicki Kyritsis and other members of the Greek Community of Melbourne will also be working on this project which seeks the support of the City of Monash and the backing of Steve Dimopoulos MP, member for Oakleigh.
When The Greek Herald met with Dr Martino, he was very optimistic that the project had great merit. "It holds great positive benefits for Oakleigh and will showcase Victoria's multiculturalism," he said.
Read more: 'The heart of Hellenism': A walk through Melbourne's Greek community in Oakleigh