It is early Thursday morning at Eaton Mall in Oakleigh, Victoria and you can already hear Greeks talking loudly. "Kalimera," they say to each other before taking their seat at a Greek restaurant, café or pastry shop.
My first walk in the heart of the Greek community in Melbourne is full of familiar flavours, friendly faces and a unique feeling of home.
"The neighbourhood is totally Greek. There are 35,000 Greeks in Oakleigh. When they don't go out in the streets, these are empty," Dimitris tells The Greek Herald, while drinking his first Greek coffee for the day.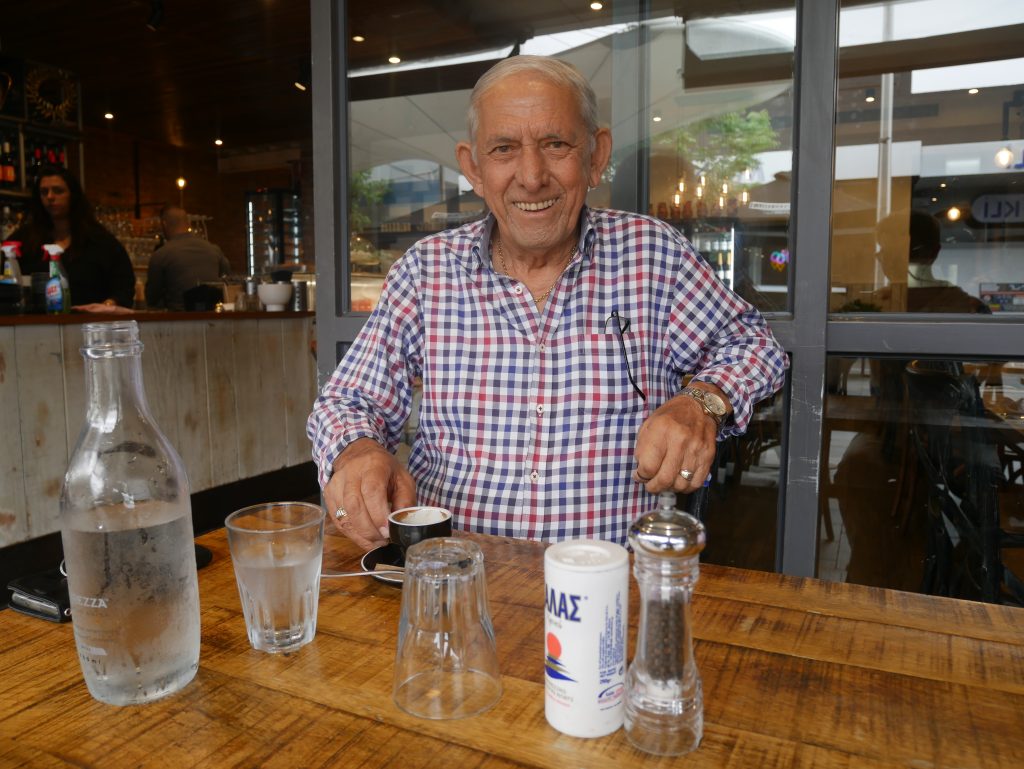 Dimitris came to Australia on January 1971. He recalls that he was "crying" at the time. He now has a family here and he visits his kids in Greece for five months every year.
Since 2000, more and more places with a Greek identity opened in Oakleigh and especially in Eaton Mall, which is the place to be for the community here. Before that, Greeks were mostly in Lonsdale Street, but they gradually formed their own home here in south east Melbourne.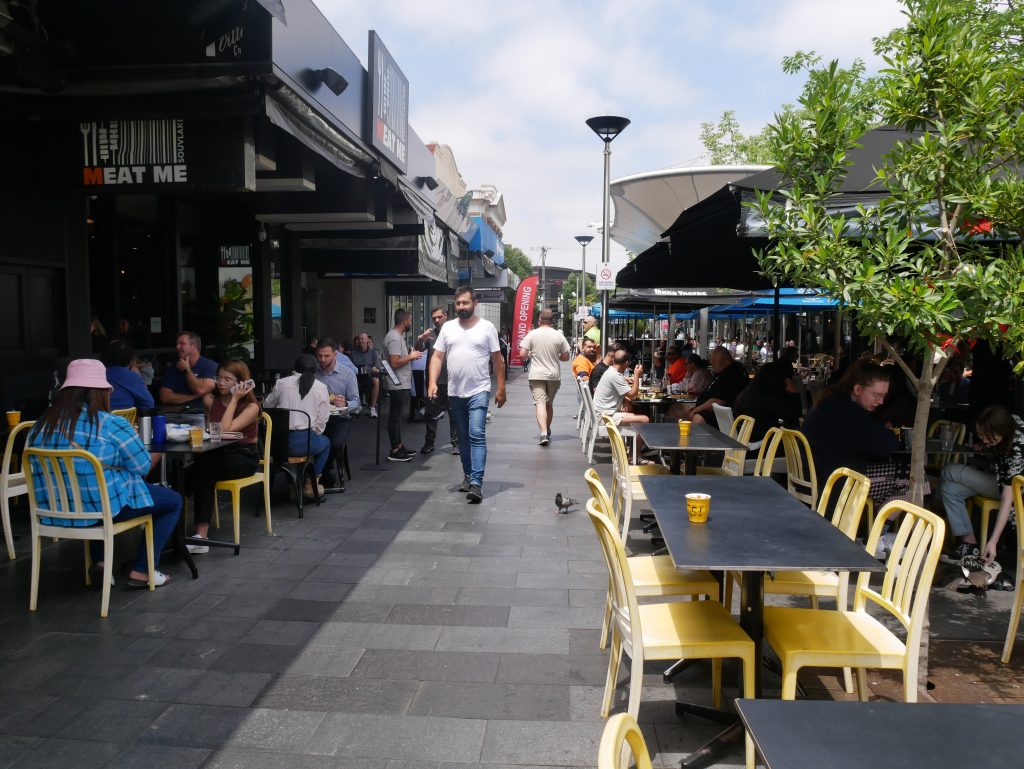 "In 1998, there was only one place serving coffee here," Dimitris recalls.
From the famous Café-Frape to Nikos Cakes and Vanilla, as well as Mythos Gyros Bar, Melissa, Meat me, Kentro and other spots, Greek presence in Eaton Mall expanded rapidly during the last two decades. Freddo espresso, souvlaki, Greek live music, art pieces with colourful island landscapes, Greek heritage and the small values of everyday life are preserved in many ways.
"Here you can feel the Greek habits even more than in Greece," Dimitris says.
Stathis is a young professional who came from Greece to Melbourne seven years ago and followed his father to Oakleigh. Today he manages a restaurant and feels happy about his life here.
"When I came here in 2016 there were almost six Greek shops in Oakleigh. Now there are about 20. They preserve a strong bond with Hellenism. The more you live in this Greek mall, the more you can feel like you are in Greece and not in Australia," he says.
A sign with the name Monastiraki calls people to discover a stoned lane, similar to the famous district in the center of Athens. It's full of art and clothes shops.
"With so many Greeks, Oakleigh is the third biggest city of Greece," says Thimios, the owner of a place that sells jewellery and colourful art pieces themed with landscapes of the Greek islands.
A few meters away, in another shop, we meet Fay, who is born in Australia while her parents are from Siatista in Greece.
"It's all Greek to me here in Oakleigh. It has a beautiful strong community and we are very privileged to have it. My Greek does get better. I learn a lot from the costumers every day. The only thing that's missing here compared to Greece is the beach," she says.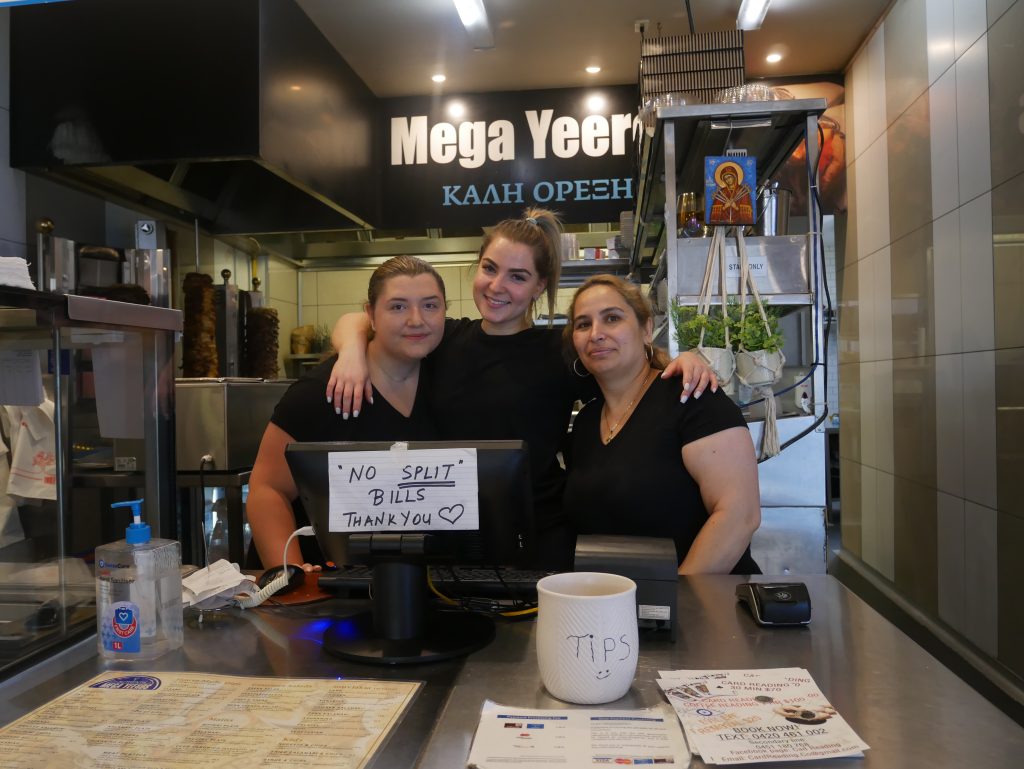 Later, we stop in front of a souvlaki restaurant. Customers can smell the grilled gyros as they order takeaway. Voula is there with her friends. When asked about Oakleigh she explains there was a new wave of Greek immigrants some years ago that brought a positive change to the place.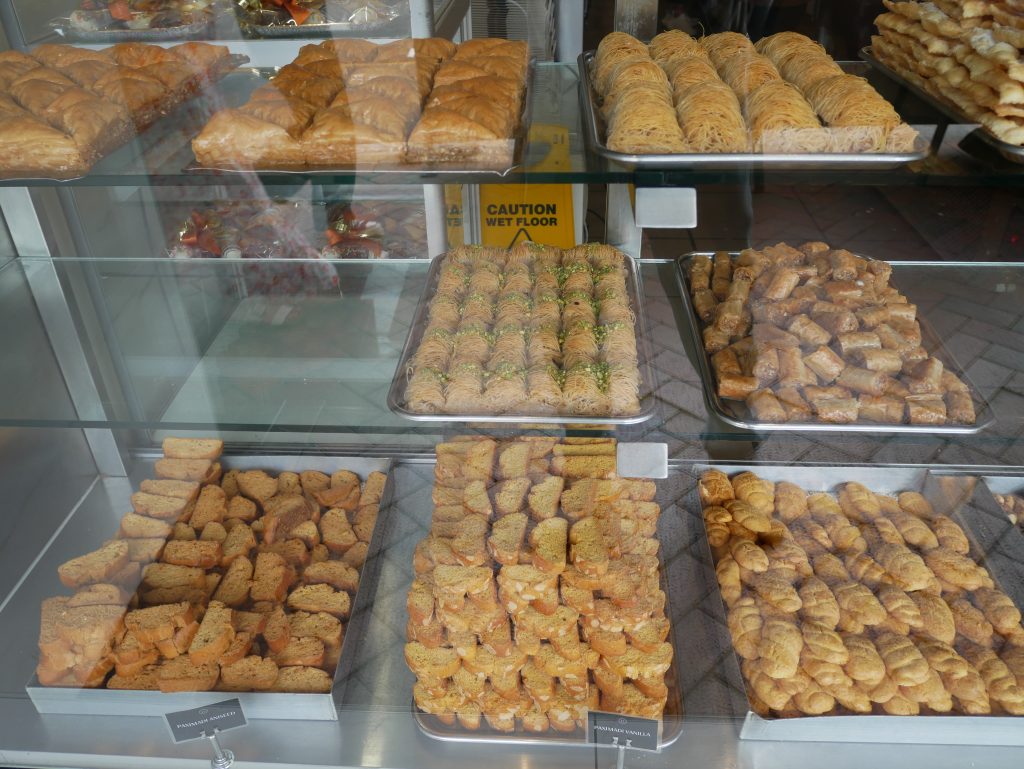 "When many Greeks came in the period of the Greek crisis, they brought a new air here. An air that us Greek Australians had lost. When they came, they renewed hospitality, having the same mentality that they had in Greece, the same passion. You can feel it. Oakleigh is like a Greek suburb. If there weren't the Asian restaurants, you would not understand the difference with it," she says.
Voula, who is from Korinthos, was born in Australia and after living for many years in Greece she returned to Oakleigh six years ago. She remembers how when she was young, the heart of the Greek community was in Lonsdale Street.
"Oakleigh used to be a village and there were more Italians here," she says.
Voula's son joins us and adds: "Oakleigh is the only area in Melbourne with Greeks that has a square. That's why it reminds me a lot of Greece. I am here for three years. The place has changed, it is very lively."
He does recognise though that there is a difference in Oakleigh with the Greek way of living, and that has to do with time.
"When it's summer in Greece you go home at 12 at night the earliest. Here it's different. Places close at 9pm and coffee places at 11pm."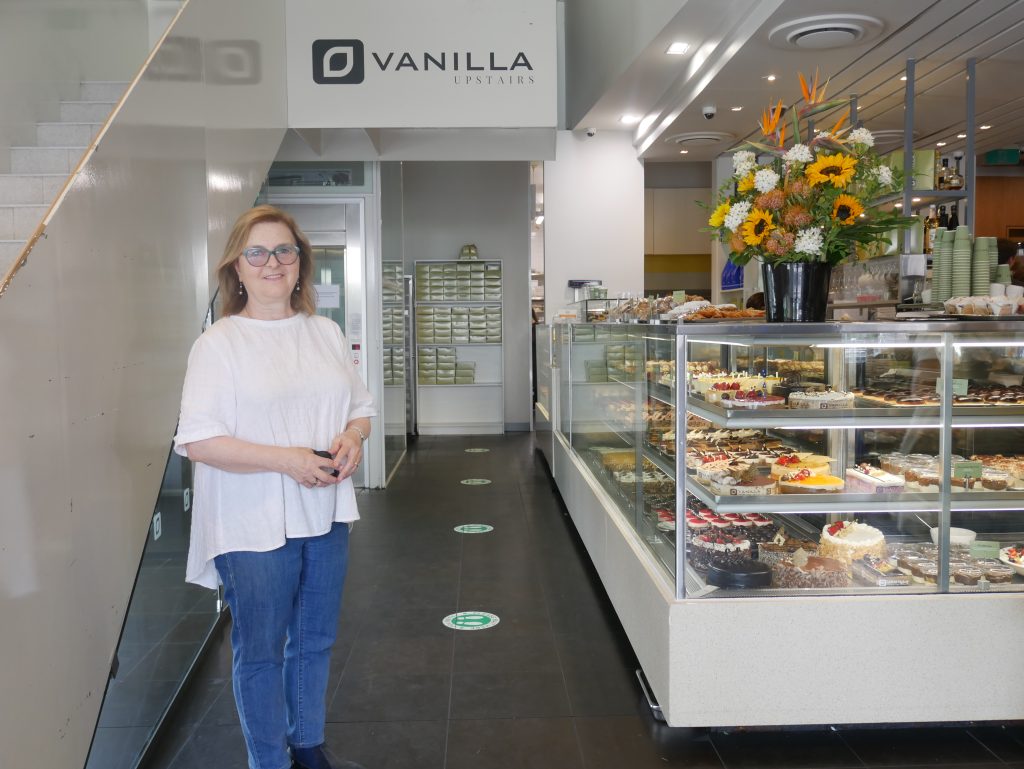 We also ask Eleni Spanou, who owns one of the most established meeting spots in Eaton Mall: "What makes Oakleigh Greek?"
"It's the Greek spirit and the family environment. It's the love for Greek culture, the Greek food, the friendliness and the atmosphere when you come to the mall. You can come and catch up with friends in a place with no traffic. It's like their backyard," she says.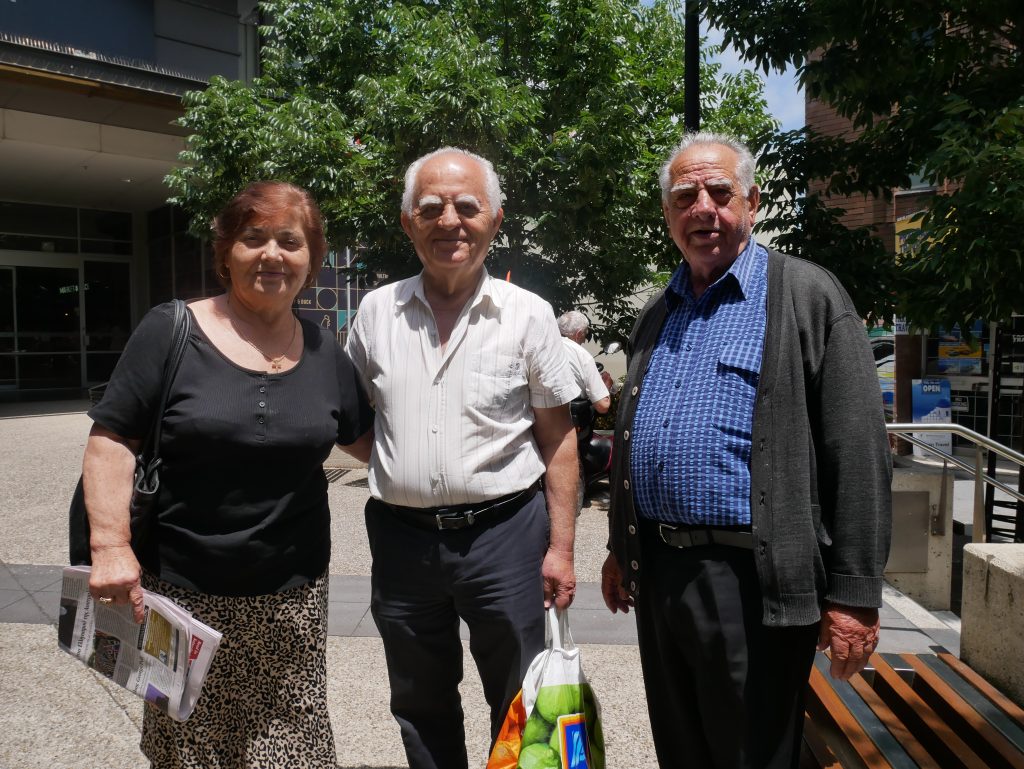 Before we leave, we also had to opportunity to meet an old couple that lives here, in Oakleigh, for decades.
"This is the heart of the Hellenism in the whole of Australia. We speak our mother language and we are proud of that," they conclude.