The Melbourne Rebetiko Jam was the brainchild of local Rebetiko Musicians Wayne Simmons and Con Kalamaras.
The two wanted to create a safe, and inclusive space for musicians, regardless of musical ability to come together, learn and share their passion of Rebetiko – commonly known as the Greek Blues.
The Jam will celebrate its second anniversary this coming March, bringing together people from all walks of life to play, study and perform at Triakosia, located in Clifton Hill.
Co-founder Con Kalamaras said him and Simmons were "so happy" to celebrate their second year and look to continue this musical cultural investment.
"Both Wayne Simmons and I are so proud at what the Rebetiko Jam has become, it has become a weekly hub for people to come together, play this music in a fun and inclusive way, we welcome people from all walks of life and also from all levels of musical ability, we just ask them to bring their passion for this music – and the rest is magic," Con Kalamaras said.
"As the saying goes, 'from little things big things grow.'"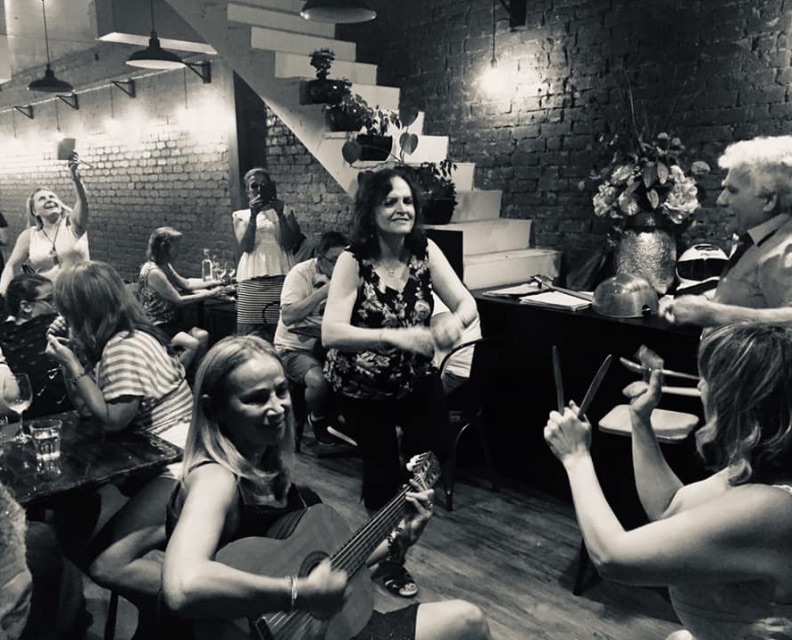 The popularity of the Jam has grown exponentially and the City of Yarra supports the Jam through it's annual Grant program.
The Jam brings together over 20 musicians every week, some travelling over an hour to participate and has subsequently encouraged musicians to jam individually outside of the Jam. The participants' ages vary from 10 years old to 60 – bringing together Greeks and non-Greeks to share their passion for Rebetiko .
The organisers have created a shared Dropbox to share the sheet music and recourses for participants to study and grow as musicians.