When people think of the 1821 Greek Revolution they typically think of General Theodoros Kolokotronis, Petros Mavromichalis and Georgios Karaiskakis.
But the role that Greek women played in the Greek War of Independence against the Ottoman Empire is not to be overlooked, as these heroines also helped shape the course of Greece's fight for freedom in 1821.
To recognise their important role, The Greek Herald takes a look at the lives of three heroines who dedicated themselves to the 1821 Greek Revolution.
Laskarina Bouboulina:
Laskarina Bouboulina was born in May 1771 in a prison in Constantinople.
During the Greek War of Independence, Bouboulina went on to become a Greek naval commander and on March 13, 1821 she raised a Greek flag, which was based on the flag of the Comnenus dynasty of Byzantine emperors, on the mast of her ship and led her fleet of eight ships to Nafplio, where she started a naval blockade.
Bouboulina spent most of her riches to supply ammunition and food for sailors and soldiers under her command. She would go on to participate in other naval blockages and the capture of Monemvasia and Pylos.
But in 1825, she was killed on the balcony of her house on Spetses during a family feud by an unknown assassin.
Manto Mavrogenous:
Manto Mavrogenous was born in 1796 in Trieste, Italy, which was at the time part of the Austrian Empire. She moved to Paros with her family in 1809 and joined the Filiki Etaireia in 1820 when she learned from her father, who was already a member of the organisation, that they were preparing a revolution.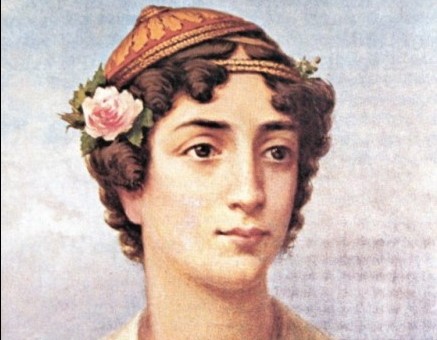 Soon afterward, Mavrogenous left her family in 1823 to move to Nafplio and fought at the center of the conflict. She stayed in Nafplion after the war concluded and was granted the rank of Lieutenant General by Kapodistrias.
After Kapodistrias' assassination, Mavrogenous returned to Mykonos and lost her life to typhoid fever in July 1848.
Domna Visvizi:
Domna Visvizi was born in 1783 in Ainos, Eastern Thrace. Her father was a landowner in the area. At the age of 25, in 1808, she married the shipowner Hatzi Antonis Visvizis, with whom they had five children. Three boys and two girls.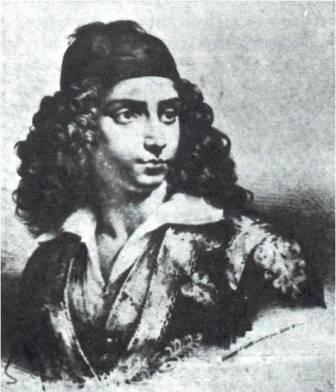 Domna denied the comforts of a rich life and dedicated herself to the Revolution. She was initiated into the Friendly Society and after the death of her husband, Antonis Visvizis, she took over as captain of their ship, which became known in history as "the Domna Brewery."
Domna was later characterised as the "Bouboulina of Thrace" and not unjustly.
She died wandering and poor at the age of 69. Since 2005, her statue adorns the lighthouse square of Alexandroupolis.