Among clapping and whistles of excitement Andreas Pavlou, the official winner of South Australia's Blessing of the Waters ceremony was presented with a gold cross, by Bishop Silouan of Sinope during the annual Vasilopita cutting event held on Sunday at the Archdiocese's offices in Adelaide.
"It's such a joy to be able to present him [the winner] with a cross and it's lovely that I can do so without having to wear a mask and be three meters away from everybody," said the Bishop before calling Mr Pavlou to receive his award.
Present at the well-attended event was Mr George Psiachas, Consul General of Greece in Adelaide who received a warm welcome from all and was also invited to address the attendees.
"This year is very important as it marks 200 years from the beginning of the Greek Revolution and not 200 years from the country's Independence," clarified Mr Psiachas.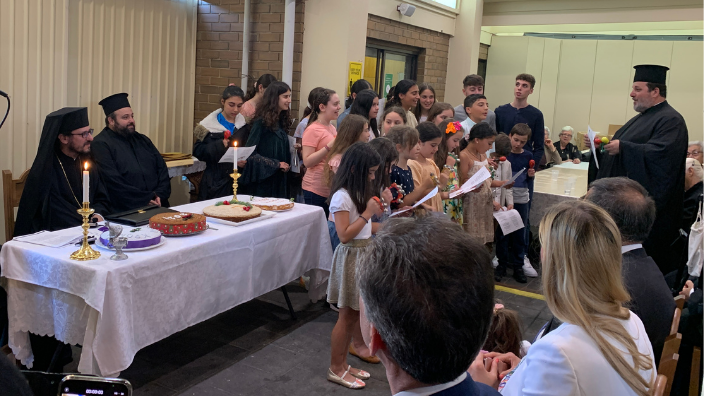 "There are so many events organised to commemorate this occasion in Adelaide, that one would not know which ones to attend," he said, explaining that he will soon make public the events planned by the Consulate.
The evening featured Christmas carols from the younger members of local parishes, refreshments, Greek delicacies and of course the traditional Vasilopita.