On January 18, 1953, Eleni Skoura, a lawyer from Volos is elected as the first female member of the Greek Parliament.
Born Eleni Papachristou in Volos in 1896, Skoura finished high school in Thessaly city before settling in Thessaloniki in 1915. She studied vocals and later married lawyer, Dimitrios Skouras.
Skoura was active during the Greek-Italian war and the Occupation as President of volunteer organizations.
In the summer of 1942, she was arrested by the Germans and imprisoned along with her husband and her brother Apostolos Papachristou.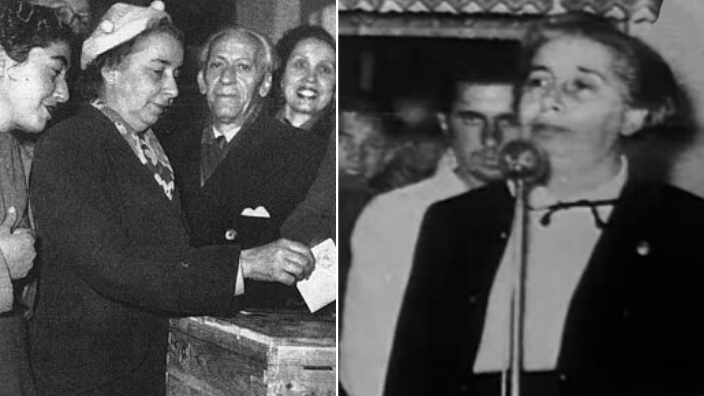 She assumed an active role in politics after the enactment of the women's right to vote in 1951.
Alexandros Papagos nominated her as a candidate of his party for the Prefecture of Thessaloniki at the 1953 general elections. She was elected and remained a member of Parliament until 1956.
After the election results were officially announced, Skoura made the following statement:
"I am deeply touched by this victory, achieved after a hard fight. My thoughts remain focused with great gratitude to Army General Papagos and my colleagues…I know that as the first and only woman in the House I have a great responsibility and many duties. We have a lot to do for Greek women."
She had a successful contribution to social and women's issues.
The state honored her with the Military Medal for Extraordinary Accomplishments and the Order of Beneficence.