South Australia's Gr2021, which was launched by the Foundation for Hellenic Studies in October 2020, have announced a number of exciting events as part of celebrations to commemorate the 200 year anniversary of the Greek War of Independence.
The events include:
A long lunch with a Greek twist:
The Foundation for Hellenic Studies has organised a series of lunches inspired by Cheong Liew's culinary beginnings at 'The Iliad' in Adelaide in the 1970s.
The lunch events, which will be held at George's on Waymouth from 12.30pm and are limited to only 30 tickets each, are planned for: February 21 (already fully booked), February 28 (limited tickets available) and March 7 (subject to demand).
READ MORE: South Australia launches 'Gr2021' to commemorate Greek War of Independence bicentennial.
George Kasimatis of George's on Waymouth says he's very excited to welcome Cheong into his kitchen.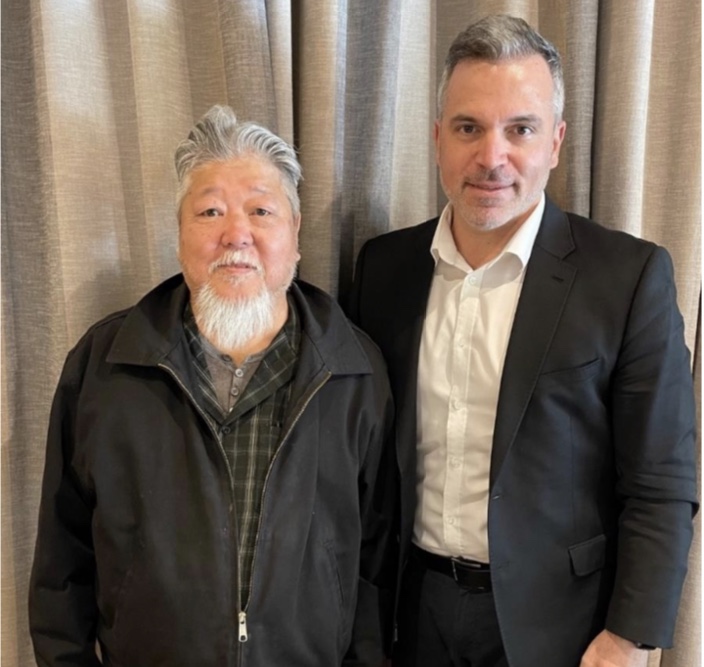 "I've always admired Cheong for his warmth, talent, hospitality and mastery at bringing cultures and flavours together. Having worked with Cheong at 'The Grange,' it will be my honour to host him for the 'Cheong Does Greek' long lunches with a Greek twist," Mr Kasimatis says.
Trustee for the Foundation for Hellenic Studies, Harry Patsouris, adds that this event is one of several to be held in 2021 to highlight the significance of the bicentenary.
"Food brings people together and we are honoured to have one of the founding fathers of contemporary Australian cuisine – whose passion for cooking was established in a Greek kitchen – present a modern twist to Greek cuisine," Mr Patsouris says.
The all-inclusive lunches are $550 a head, with net proceeds going to support education and cultural initiatives of the Foundation for Hellenic Studies.
'By George!' Biennial Art Prize:
The 'By George' is an $11,000 biennial Art Prize also launched this year by the Foundation for Hellenic Studies to commemorate the bicentenary of the Greek Revolution.
This year's prize theme is 'Independence: What is it good for?' as a means of encouraging discussion about independence and revolution, its effect on humanity and the sacrifices made for it through the years.
Australian artists aged 16 years old and over are invited to submit an artwork by October 1, 2021, with prize winners to be announced at the opening of the public exhibition of selected pieces on October 28, 2021.
All submissions will be exhibited online from October 21 and selected pieces will be exhibited until November 26 in the St George College Art Gallery at 104 Henley Beach Road, Mile End, South Australia.
For the 'Judges Choice' section, first prize will win $5,000, second prize – $3,000 and third prize – $1,000.
A Democratic (People's) Choice Award will also be awarded and the winner will received $2,000. Public voting for the category will be conducted online from October 21 and the winner will be announced on the exhibition opening night.
Entry forms are available from here or they can be completed online here.