From humble beginnings five years ago, Muscle Nation's co-founders Chris Anastasi and Nathaniel Anthony now hope to build their activewear and supplements business into a $70 million empire.
Chris, 37, and Nathaniel, 31, started their business in 2016 from a spare room in Nathaniel's grandma's house and now they sell more than 1000 different activewear, supplements and snack products online to customers around the world.
In July last year, they also signed a huge deal to supply more than 830 Coles stores in Australia with their new range of custard protein bars and powders.
READ MORE: Chris Anastasi and Nathaniel Anthony from Muscle Nation land huge deal with Coles.
According to The Daily Telegraph, this success saw Muscle Nation notch up $51 million in revenue in the past financial year and is aiming for a 25 to 30 percent growth spurt in 2021/22.
Chris told the newspaper the key to Muscle Nation's growth was its 2 million plus online community of like-minded people who are "passionate about health and fitness."
READ MORE: Greeks named among Australia's top 100 young entrepreneurs.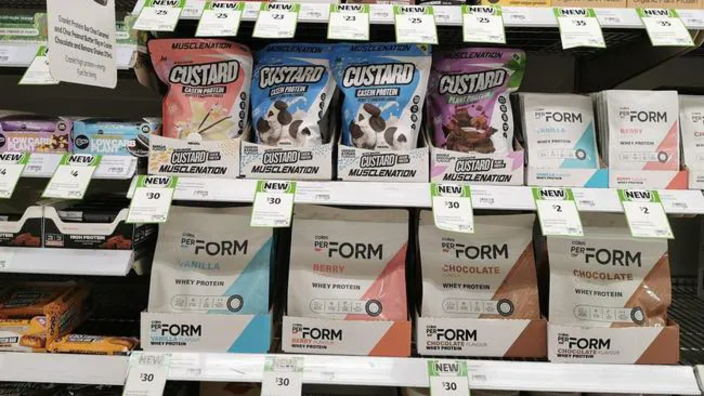 "The best form of marketing is word of mouth and building a strong relationship with our customers, which is undoubtedly how we have built the brand to where it is today," Chris said.
The 37-year-old Greek Australian added that he's excited for the future of the business and plans to continue evolving.
"We actually feel like we're just getting started," he concluded.
READ MORE: 'Muscle Nation' co-founder Chris Anastasi reveals secret to $27 million success.
Source: The Daily Telegraph.