Fitness-wear has become one of the fastest growing clothing niches in the past five years.
Recognising it's continued growth in 2016, Nathaniel Anthony and Chris Anastasi started selling and packaging clothing out of their small bedroom. Now, the duo are planning to move into a 4,000sq m warehouse before the end of the year.
Speaking to News Corp, Mr Anastasi said the pair struggled in coming up with ways to turn their small business into a large-scale money maker in the early stage of production.
"The biggest challenge was the cash flow," he said to News Corp.
"We would sell a lot but the next order would have to be big enough to fulfil growth, so we were reinvesting money from the sales and we weren't really able to get ahead until a few years down the track."
Anastasi added that 'Muscle Nation' managed to bring the fitness community and athletes on board and promote their workouts and nutrition advice.
"Having a lot of eyes and feedback on social media we expanded really quickly into fashion and these days we have to stay on trend."
"We worked really hard on style and bringing out new collections, designs and colours every four to six weeks and it meant we didn't over commit to stock as we wanted to bring collections out more frequently.
"We worked out demand in the market for cuts, style, length and types of design through trial and error but this helped us pivot fast to where demand is."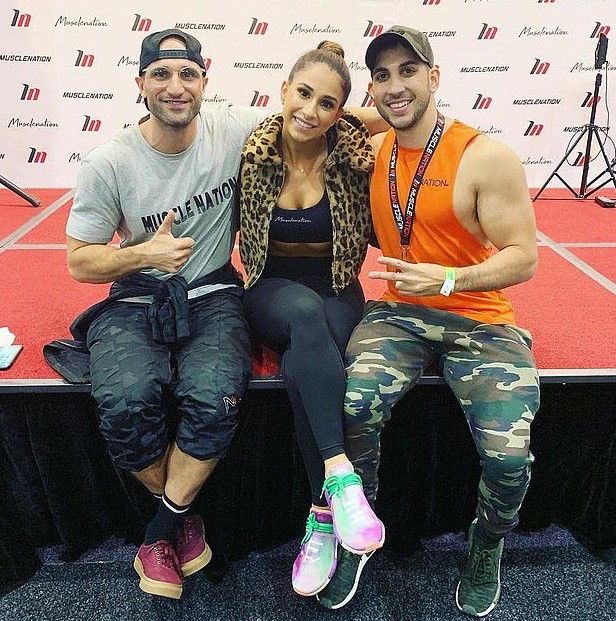 The company's success sprouted most notably in the 2020 Black Friday/Cyber Monday sales, which saw them gain nearly $10 million across those two days. The duo said they are on track to make $50 million by the end of the financial year.
Revealing the secrets to their success, Mr Anthony said anyone can sell activewear, but it's their customer service that sets them apart.
"We have provided an unrivalled customer experience through our website and customer service — we reply to every single person and we talk to them like they are our friends. We find by doing that we are able to create a massive community of cult like fans where they love us so much," he said.