NSW Premier Dominic Perrottet has reintroduced several COVID-19 restrictions today amid hospitals across the state buckling under the pressure of the Omicron outbreak.
From tomorrow, elective surgeries will be paused, and singing and dancing will be banned in hospitality venues, entertainment facilities and major recreation facilities.
This prohibition will not apply for weddings.
Major events may also be subjected to risk assessments from health authorities and could be postponed at their discretion.
The Premier also announced that a new reporting system will allow people to log positive rapid antigen test (RAT) results with Service NSW. This will be made available next week.
The government will also extend vaccination mandates to include booster shots, this includes in sectors such as healthcare, police and teachers.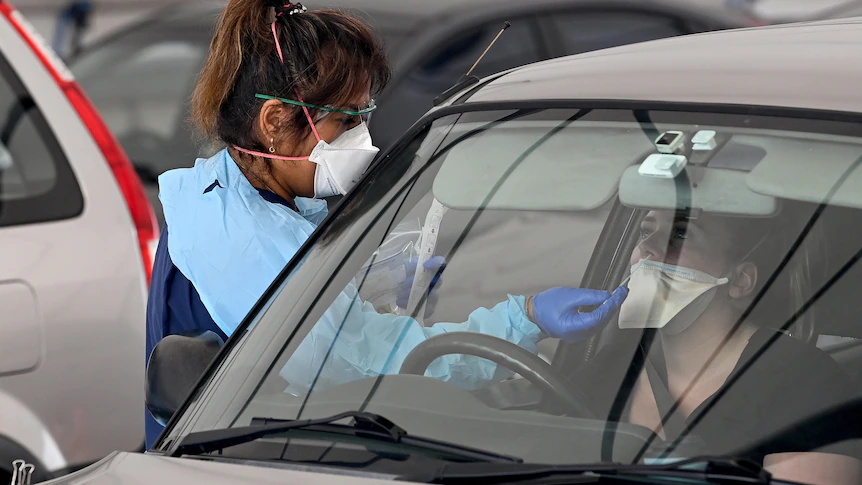 Health Minister Brad Hazzard in a statement said for those particular settings, workers will only be classified as fully vaccinated after receiving their third shot.
The changes are the latest in COVID-safe policies rolled back since December 15, when the government removed several restrictions to pre-pandemic levels.
Premier Perrottet labelled the changes as "minor" and "proportionate" changes as the state moves through the next phase of the outbreak.
NSW reported 38,625 new cases and 11 deaths today. Hospitalisations in the state have also grown exponentially with another 129 patients admitted for COVID treatment, bringing the total to 1,738.
Cases also continue to grow across Australia, with Victoria recording 21,728 cases and six deaths; the ACT reporting 1,246 new cases; Tasmania recording 1,489 new cases; Queensland recording 10,953 new cases, South Australia reporting 3,707 new cases; and the Northern Territory reporting 412 new cases.
Source: ABC News.