A highly anticipated semi-final between Sydney Olympic FC and Rockdale City Suns is predicted to sell-out with people being advised to purchase their tickets ahead of the game this Saturday.
Played at the Rockdale Ilinden Sports Centre, the match will operate with a reduced stadium capacity of 1,500 people due to COVID-restrictions. Sydney Olympic CEO John Boulous says there will be limited grandstand capacity and social distancing requirements will be enforced.
READ MORE: Sydney Olympic draw 0-0 at Lambert Park in frustrating match against Rockdale City Suns
READ MORE: Goals galore in 4-2 Sydney Olympic victory over APIA Leichhardt
"This match will sell out, we advise all patrons wishing to attend to either purchase tickets on the Friday night or get there early on Saturday," John Boulous says.
"Tickets will be available for purchase from the Rockdale Ilinden Sports Centre (468 West Botany St) after 7pm on Friday night or at the gate on match day. Adults – $15, Concession – $10, kids u16 – Free. All entrants will need a ticket, including kids."
Sydney Olympic faced the City Suns at Lambert Park over one month ago, drawing 0-0 at their temporary home.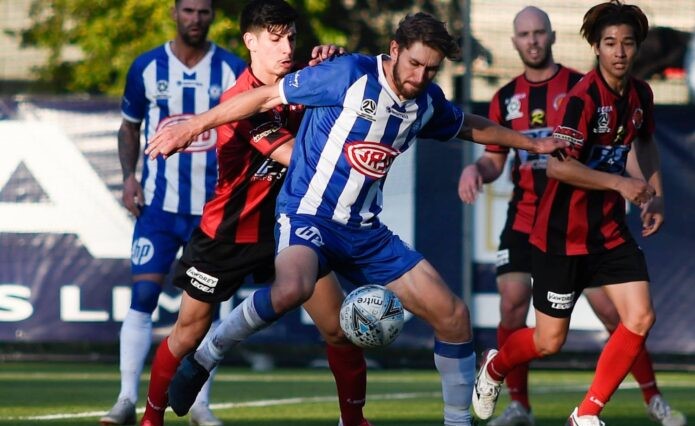 Fans during the match witnessed Fabio Ferreira, Tom Whiteside and Nicholas Sorras all produce strokes of brilliance during the match, yet wasn't enough to secure three points for the Belmore side.
Sydney Olympic FC will face Rockdale City Suns on 7pm, Saturday at the Rockdale Ilinden Sports Centre.