It was a frustrating game for Sydney Olympic supporters as the Belmore team couldn't put any goals past Rockdale City Suns yesterday at Lambert Park.
Both sides brought a desire for victory as Sydney Olympic looked to claim the top spot on the NPL leaderboard and dethrone Rockdale City Suns' five-game clean sheet run.
Olympic started the match with great confidence against the Suns with full-backs Jason Madonis and Roberge delivering over the top through balls to Darcy Burgess and Charles Lokoli Ngoy who sat in the striker positions.
An attack in the opening 10 minutes almost saw Rockdale score the first goal of the game after No. 10 Jaden Cassela smashed the ball towards the top left corner, saved brilliantly by Olympic keeper Nicholas Sorras.
City Suns striker Nicola Taneski caused some annoyance for Olympic defenders in the early stages of the game, yet a great defensive effort by Olympic defender Zac Mackenzie saw him pull off a double clearance and deny the Suns a goal.
On the attack in the 25th minute, Burgess and Whiteside link up perfectly to get inside Rockdale's six yard box. The ball at the feet of Whiteside, the Olympic player couldn't manage to hit it hard enough and falls in the arms of the City Suns keeper.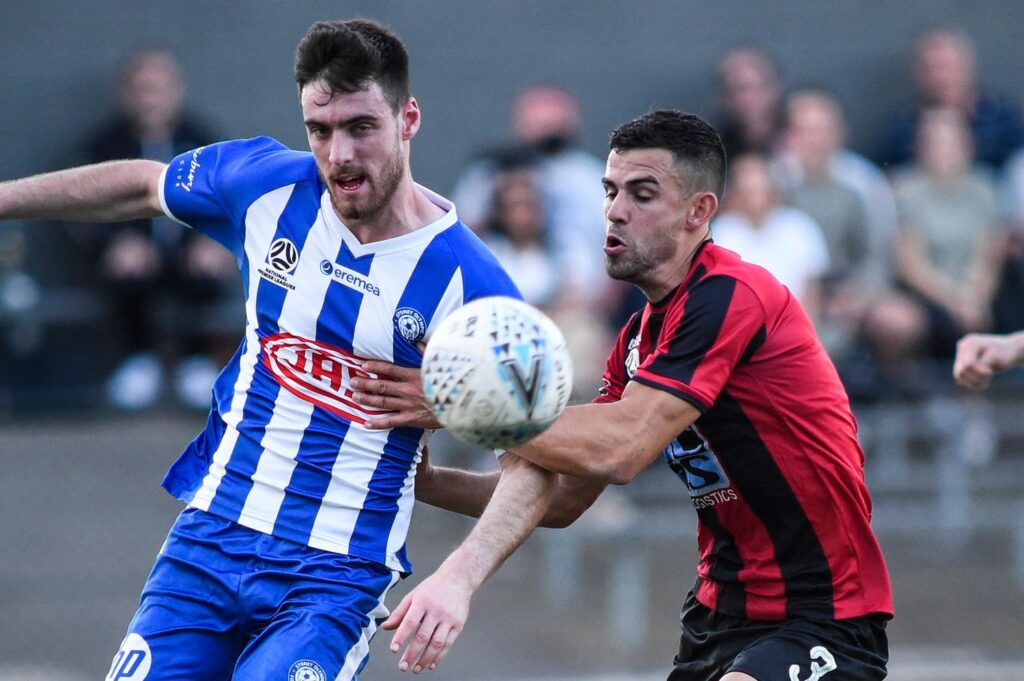 Olympic were granted a free kick outside the box just before the break after a shocking tackle by the City Suns. Adam Parkhouse stepped up to plate and hit it towards the goal, falling into the arms of the Rockdale keeper.
The game got into proper stride in the second half after super-sub Fabio Ferreira came on and produced strokes of magnificence for Olympic, almost tying the knot multiple times for the Belmore side.
The Portuguese player managed to dribble past two midfielders and lay it off to Lokoli Ngoy on the wing. Only one defender on him, Ferreira waits in the box to nail it home although the ball sails over his head. Only two minutes later in the 71st minute, Ferreira runs the ball himself down the centre and hits it towards the goal, yet it's saved comfortably by the keeper.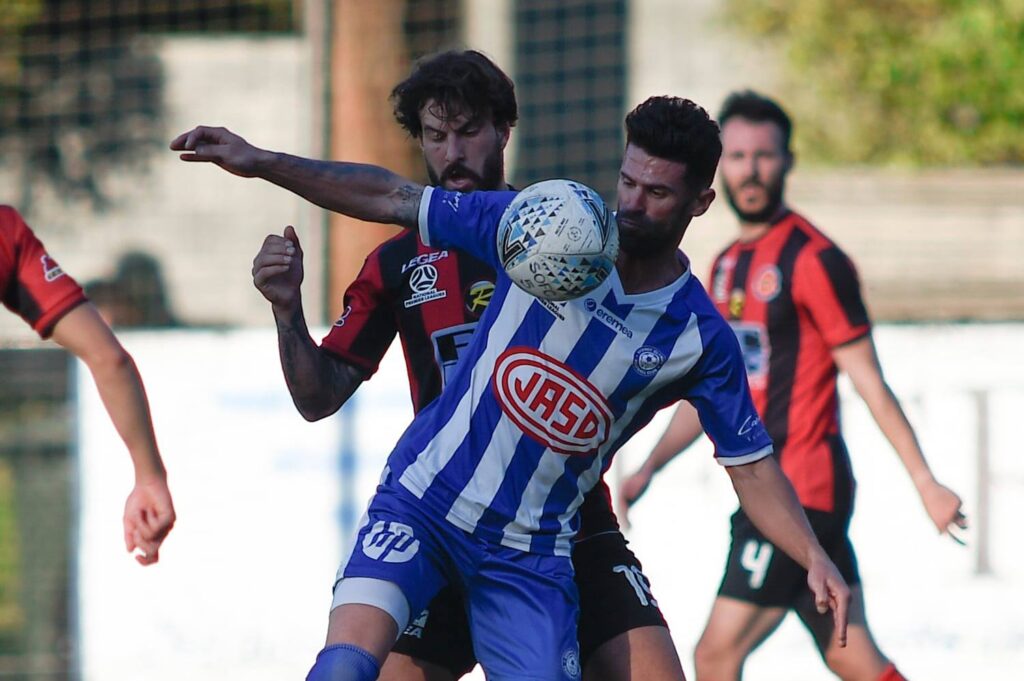 An expert save by Sorras denied Rockdale a goal in the 85th minute, diving to the bottom right corner to parry the ball out. Only a few seconds later, Ferreira managed to dribble through the Rockdale defence yet sailed it over the bar, leaving the match scoreless as it finished 0-0.
Sydney Olympic FC will play Marconi Stallions FC next Saturday night at Marconi Stadium.