Former South Melbourne FC chairman Nick Galatas founded and took control of the AAFC almost three years ago, with the Greek Australian saying that its formation is "something for Australians to be proud of".
Speaking on The Round Ball Project, Nick Galatas said he founded the Association of Australian Football Clubs (AAFC) as a result of the frustration felt by NPL clubs, looking to form a Second Division competition to be established within the Australian football framework.
"Although it was formed out of frustration… the actual formation of it is a true indicator of the passion towards the game in our country," Galatas said on the football podcast.
"I was one of founding members and to our real pleasant surprise, more than 80 clubs showed up in Melbourne, from all across Australia and from as far as Townsville and Perth, to share ideas and frustrations.
"I'm proud to say that since then, the people within it have worked very hard… to achieve a seat at the table to represent our NPL clubs and give them a voice, because they really didn't have one."
Read More: Nick Galatas: Creation of the Australian Football B League depends on us
Speaking with The Greek Herald prior to the COVID-19 pandemic in March this year, Galatas said the creation of the Australian Football B League "depends on us".
"All these years I have been involved in the creation of the BNC, there is a great deal of interest from many Australian football clubs for the creation of Category B with the promotion system…," Galatas said to The Greek Herald.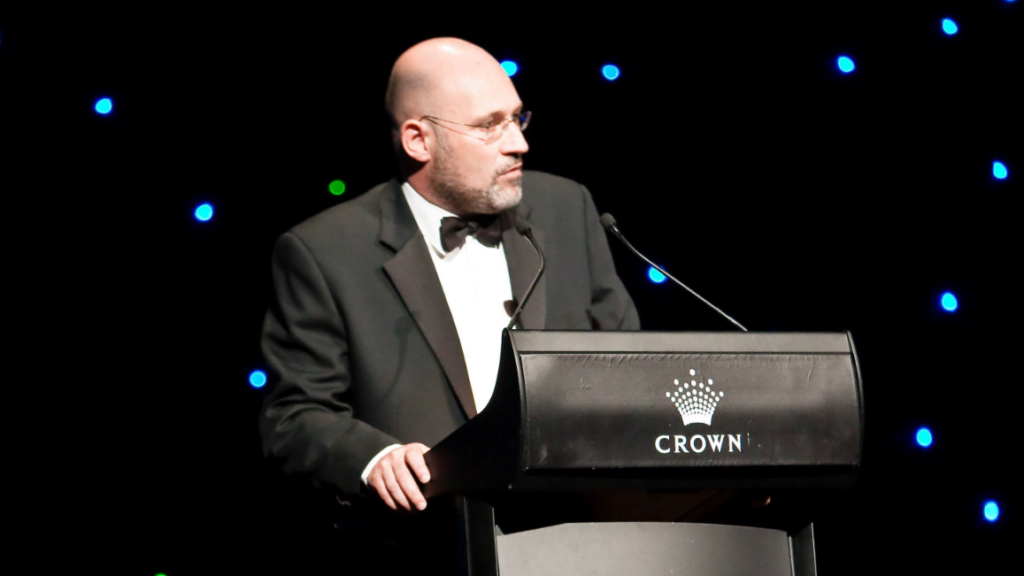 With it's creation now on hold, clubs are awaiting their imminent invitation to be part of and witness Australia's domestic football growth,
"It really is about finding those clubs a level, their particular level, to play in that level and to grow within that level," Galatas added on the podcast.
A child of Greek immigrants who migrated to Richmond in the 1970s, Galatas said his passion for football has been there "ever since I can remember".
"I remember our first black and white television. I would've been six or seven years old, staying up till all hours of the night to watch Hugh Johns introduce Star Soccer," Galatas said.
Galatas supports Leeds United, South Melbourne FC and AEK Athens, following them all very closely throughout his whole life. As a result of his connection with South Melbourne, he joined as a board member in 2007, then served as the club's chairman for eleven years between 2007 and 2018.