NRL fans have slammed Sydney Roosters boss Nick Politis after he demanded all 16 clubs start on zero competition points when the 2020 season resumes on May 28.
A fired-up Politis told News Limited journalist Phil Rothfield all clubs must start on equal points unless the entire 24-round draw can be completed.
"The revised schedule is on par with changing the Melbourne Cup mid-race. It's not possible," Politis said.
In response, Penrith Panthers halfback Nathan Cleary said points should be kept as 'wins were hard to come by in the NRL.'
"I don't think it would be fair to lose points. We had a meeting with the RLPA and everyone was on board with keeping the points. I was pretty happy to hear that," Cleary told Nine's Sunday Footy Show.
"Obviously I'm a little bit biased because we won our first two games. You work pretty hard to win games in the NRL so I couldn't see the justification of taking the points off."
The Panthers are among six clubs undefeated through the first two rounds, while the Roosters were one of six teams who remained winless after the season was suspended.
Politis' comment comes in the wake of ARL Commission chairman, Peter V'landys, backtracking on his initial suggestion that points earned in the first two rounds could be stripped.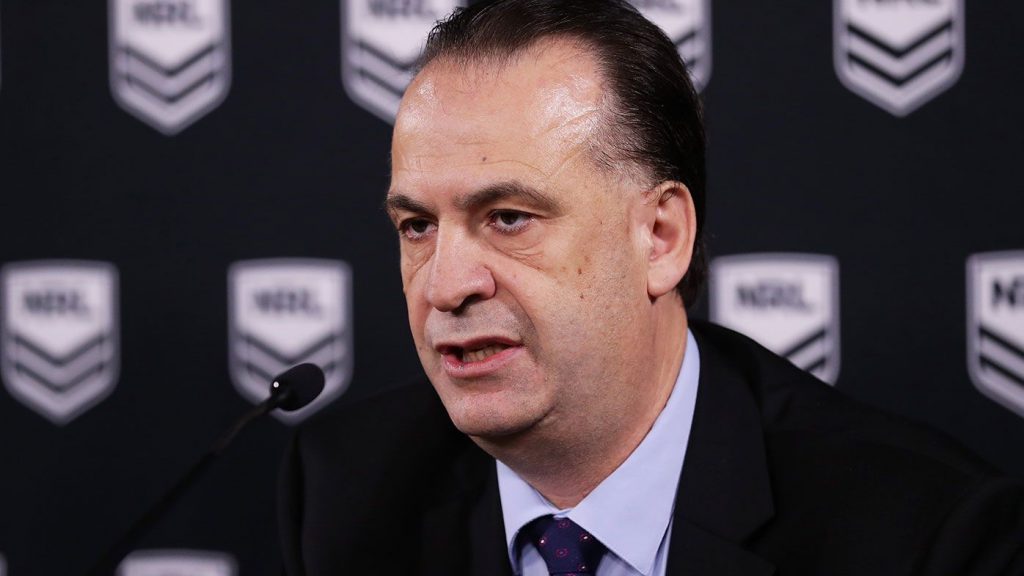 The most likely scenario now appears to involve each team playing each other once, with a number of additional rounds for rivalry matches to boost television revenue.
The final format will be discussed with broadcasters this week.
READ MORE: Peter V'landys on receiving permission for the NRL's return.