The Australian Financial Review (AFR) has released its Rich List for 2020 and among the 200 wealthiest people are eight Greek Australians from across the country.
By the looks of things, it was a very good year to invest in property and natural resources, despite the coronavirus pandemic, as many of the chosen Greek Australians have a background in these industries.
Here's the full list in chronological order:
Nick Politis – Ranked 79, $1.31 billion (retail and property)
Proud Kytherian, Nick Politis AM, is an prominent businessman and Chairman of Sydney-based NRL team, Sydney Roosters.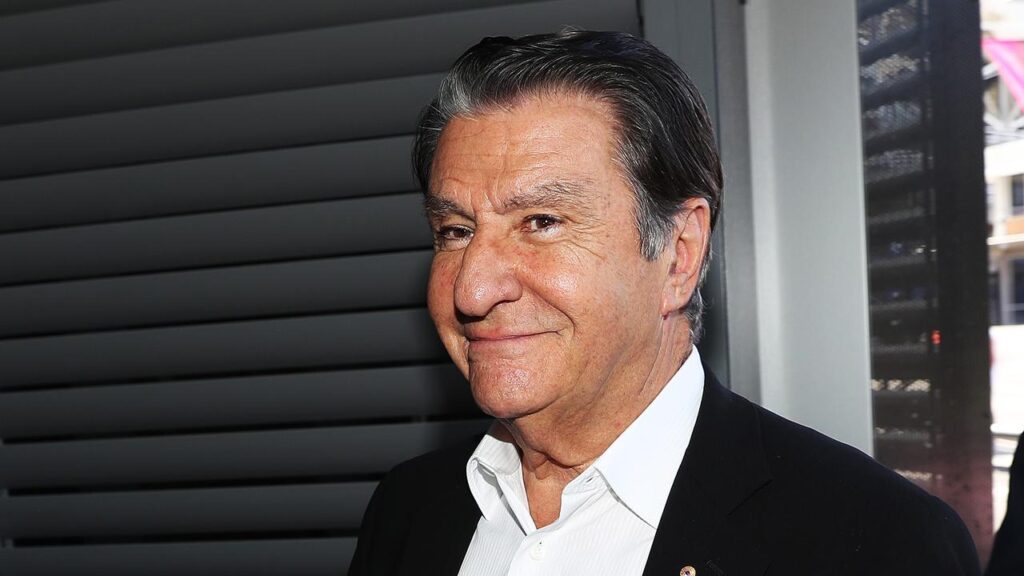 Politis ran and expanded WFM Motors Pty Ltd from March 1974, eventually transforming it into "City Ford," one of the largest Ford dealerships in Australia.
The majority of Politis' wealth is derived from his 38 privately owned car dealerships and a major holding in ASX-listed auto retailer, A.P Eagers.
This year, his wealth jumped up by 6.7 percent from last year's estimate of $1.23 billion.
READ MORE: Sydney Roosters supremo Nick Politis slammed after calling for NRL ladder reset.
Con Makris and family – Ranked 82, $1.25 billion (property)
Con Makris arrived in Adelaide from Greece as a teenager in 1964 and built a vast property development and shopping centre empire that began with a barbecued chicken shop.
Makris stepped back from the day-to-day operations of the Makris Group several years ago and put in place an independent advisory board to guide expansion, which has been focused on Queensland.
He put two high-profile Adelaide retail assets on the market in July – Rundle Mall's City Cross shopping centre and the North Adelaide Village neighbourhood shopping complex worth a combined $200 million.
READ MORE: Billionaire Con Makris puts $200m of shopping centres up for sale.
Makris became a billionaire in 2015.
According to the AFR, Makris' wealth dropped 5 percent compared to last year, which was $1.32 billion.
Nicholas Paspaley and family – Ranked 83, $1.25 billion (resources, property)
The pearling company, Paspaley, was founded by the late Nicholas Paspaley snr, who fled the Greek island of Kastellorizo in World War I and settled on the Western Australian coast.
Working in Port Hedland and Broome, he purchased his own pearl lugger by the age of 21. His three children – Nicholas Paspaley jnr; Roslynne Bracher and Marilynne Paspaley – now own the company.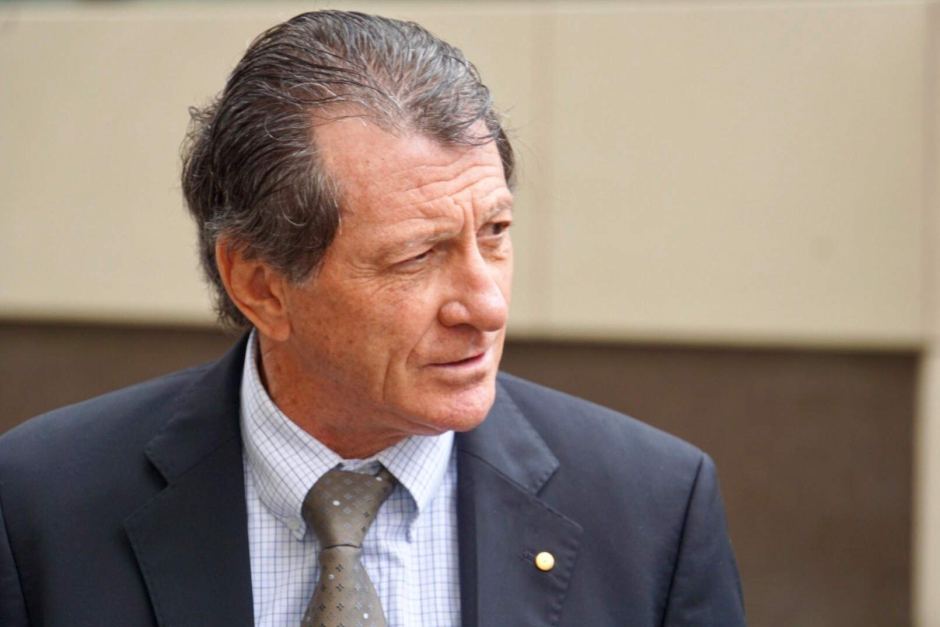 Interestingly, pearls now account for less than half the revenue in the broader Paspaley Group, which has interests in livestock, a fleet of planes and property.
This year, Nicholas Paspaley and his family have recorded a huge 12 percent jump in wealth from $1.12 billion last year.
Spiros Alysandratos – Ranked 124, $798 million (travel, property)
Spiros Alysandratos founded Consolidated Travel in 1967 after emigrating to Melbourne from the Greek isle of Kefalonia.
Consolidated Travel is one of 1500 or so private companies exempted from having to lodge financial accounts. But when your business is selling airline ticketing technology to travel agents, in 2020 there is nowhere to hide.
IBISWorld estimates Consolidated Travel's revenue fell 16 percent to $1.25 billion in 2019-20.
Alysandratos is bearish on the travel sector, declining to participate in a capital raising for travel company Helloworld Travel and selling shares, which saw his stake fall to 13.76 percent between May and July.
According to the AFR, Alysandratos' wealth dropped 14.3 percent this year from $931 million.
Harry Stamoulis and family – Ranked 126, $793 million (manufacturing)
The Stamoulis Property Group came into its own when the late Spiros Stamoulis sold his Gold Medal soft-drink brand to Cadbury-Schweppes in 2004.
The company is now overseen by his son Harry, with major acquisitions including the $91 million Woolworths distribution facility in the Melbourne suburb of Mulgrave and the $125 million One Collins Street tower in the CBD.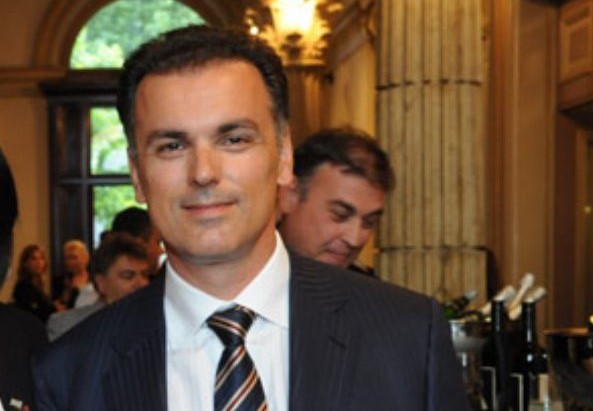 Harry's sister Melina oversees the family-owned Nafsika Stamoulis Hellenic Museum.
A passionate soccer fan, having served as a director of Melbourne Victory, Harry remains involved in a venture to bring an A-League team to Tasmania.
Theo Karedis – Ranked 131, $775 million (retail, property)
The website of Theo Karedis' Arkadia Property Services still carries its pre-pandemic self-assessment of the worth of its 25 properties: $900 million.
Given half of them are malls or large-format neighbourhood centres, it remains to be seen how much value has been permanently chopped off by e-commerce.
Arkadia was founded by Karedis after the $175 million sale of his Theo's Liquor bottle shops to Coles in 2002, following a bidding war with Woolworths.
Karedis migrated from the Greek island of Kythera, opening a deli in Sydney's Neutral Bay in 1955. He applied for his first in-store liquor licence in 1979.
Karedis recorded an estimated 4.9 percent drop in his wealth from last year, which was $815 million.
George Koukis – Ranked 146, $715 million (software)
George Koukis migrated from Greece in 1971 with $140 to his name.
He got a job as a Qantas "office boy" in 1973, and his break came when he volunteered to computerise the airline's managed accounting system.
In 1993, he paid $948,000 for a small Swiss banking software maker, renamed it Temenos, and built it up with the help of venture capital to a 2001 float at a $2.1 billion valuation.
Koukis has gradually sold off his holding to below 3 percent. He left the board in April.
His eponymous aviation software business claims more than 100 installations worldwide.
Kerry Harmanis – Ranked 154, $690 million (resources)
Kerry Harmanis wasted little time in his return to public life since selling Jubilee Mines to resources giant Xstrata for $500 million in 2007.
The long-time investor in gold explorer, Talisman Mining, became its chairman in July. By September, a new CEO was in the chair and corporate costs cut. Talisman shares have been flat over the past year despite a roaring gold sector.
It's a different story for Harmanis' investment in Capricorn Metals, which is developing a gold project in WA. Its shares have doubled this year.
Harmanis, a meditation devotee, set up Mindful Meditation Australia which sells workshops to businesses and schools.