Greece is abundant with rich culture, flavoursome food, scenic landscapes and traditional methods of artistic works.
Choosing souvenirs from Greece on a trip, can be an exciting way to cherish memories when returning home and also share the culture with loved ones.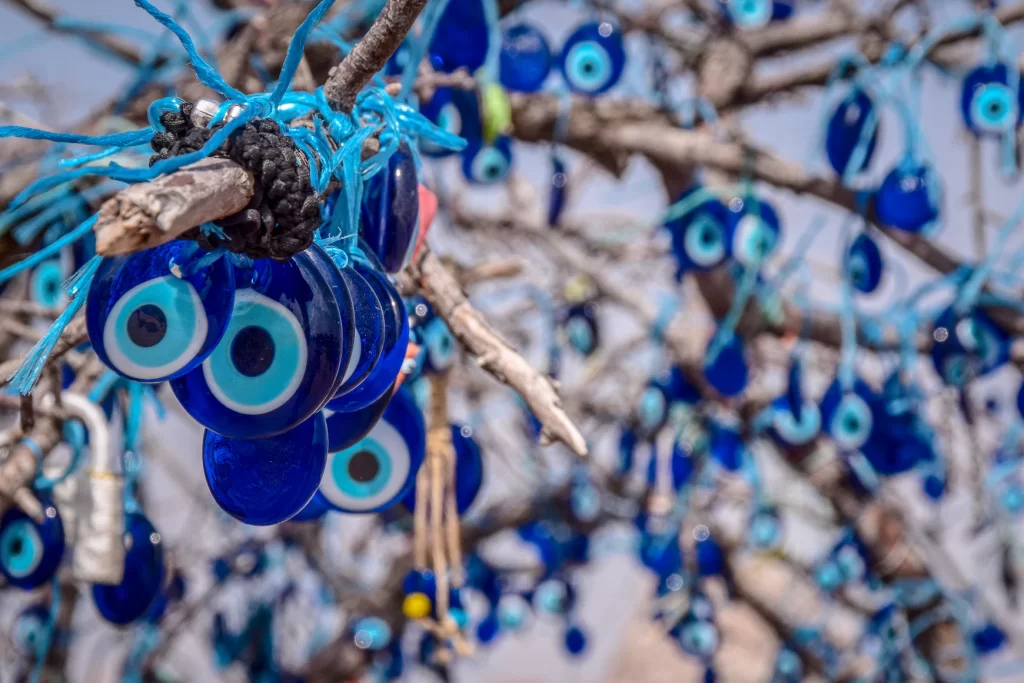 Various items with Mati (the Evil Eye):
The Evil Eye, called the Mati, is a longstanding cultural belief in Greece which dates back over 5,000 years ago. The superstition of the 'evil eye' is found in many cultures throughout the Mediterranean, including Western and Central Asia, which believe the evil eye can cause a person misfortune.
The Mati, which is a popular Greek souvenir, is used to protect oneself from the evil eye. The eye surrounded by blue can be purchased in many ways, from jewellery, shirts, home decor and worry beads.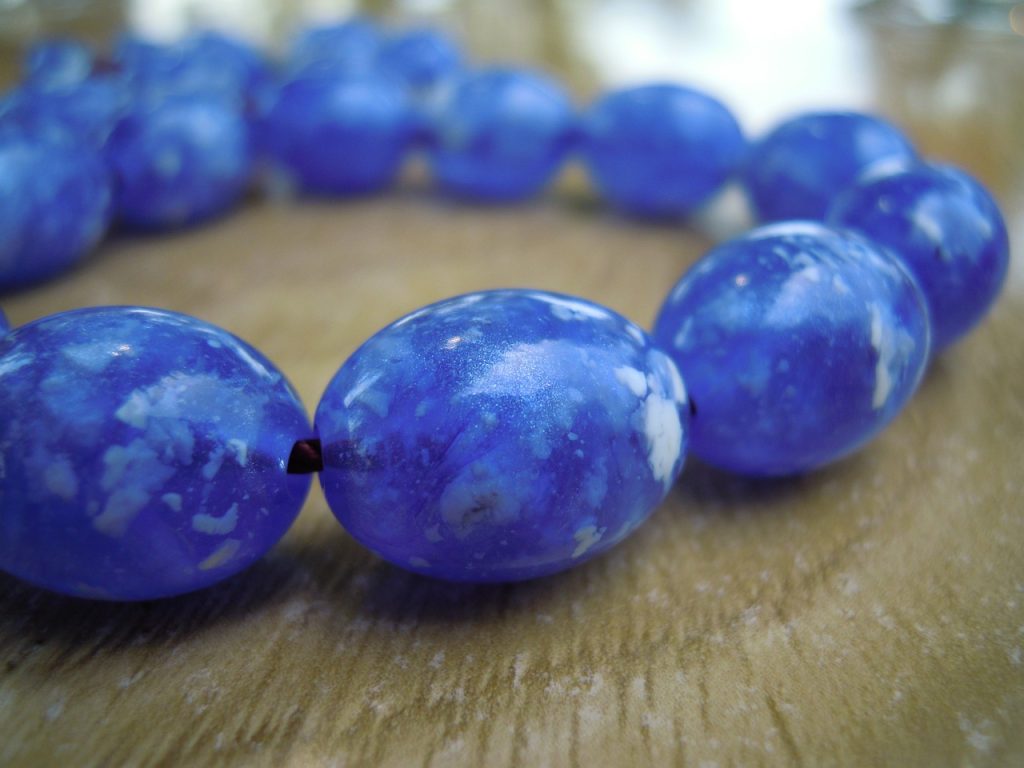 Komboloi:
Greek worry beads, called komboloi, are a popular tourist souvenir and gift idea, used to pass time in Greek and Cypriot culture. Many cultures use the beads for religious purpose, such as counting while praying, however, Greeks can be seen flicking through the beads while sipping on an espresso coffee as a form of relaxation.
The Greek Boston warns tourists that while these popular beads are sold in many shops, they range in quality from a cheap to high-end version. The quality beads are often known to be soft fragile, hand-cut amber beads whereas the cheaper beads are made of synthetic materials.
Olive oil and products made with olive oil:
It's no wonder olive oil is a top souvenir from Greece with Greek olive oil companies taking away 52 awards at the Olive Japan International Olive Oil Competition this year. There were 710 entries from 24 countries and Greece won 21 gold prizes and 31 silver for quality olive oil.
Olive oil is a staple in every Mediterranean diet with many health benefits, especially extra virgin olive oil, which is considered one of the world's most healthiest fats.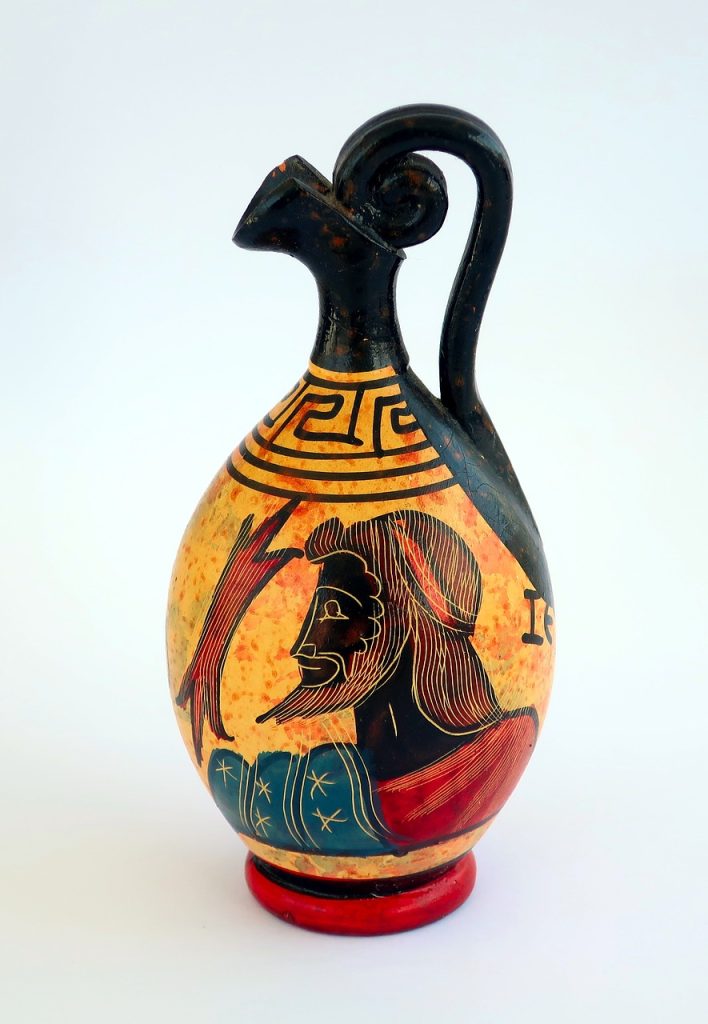 Handmade ceramic and pottery replicas:
Ancient artwork and handmade replica ceramics are a popular choice for tourists looking for souvenirs for around the home, as well as gifts for loved ones.
The traditional pottery is often made in local workshops with old methods, ranging from vases, jugs and different sets. For coffee lovers, hand crafted vessels are made into demitasse sets ideal for serving espresso coffee, according to The Greek Reporter.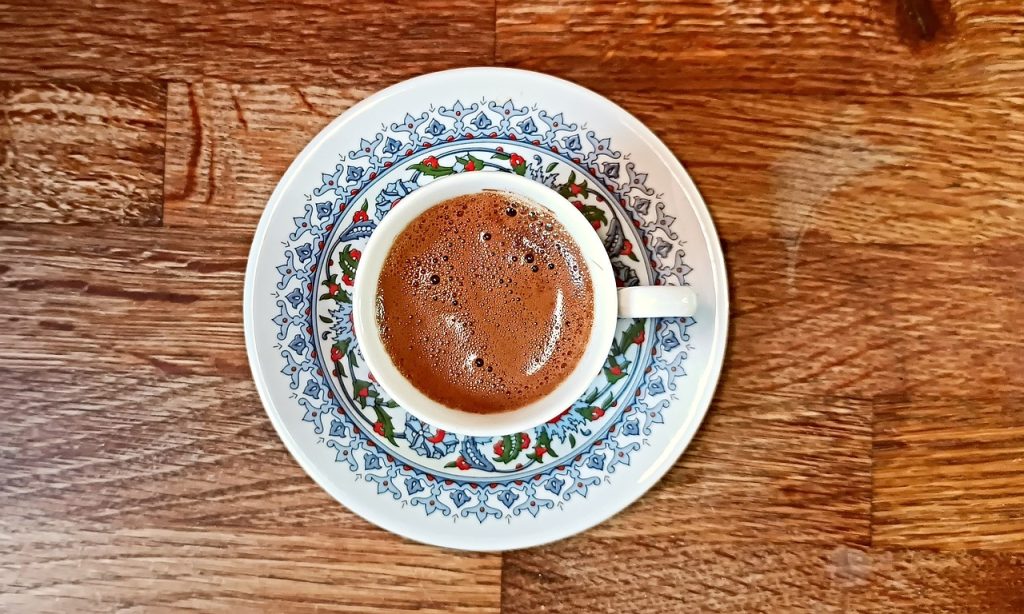 Greek coffee:
Dark roasted Greek coffee is an iconic tradition among locals, and perfect to take home in combination with a souvenir demitasse pottery set!
Greek beans are a much-loved souvenir among tourists while visiting the country because of the quality and taste compared to other places in the world. In 2013, a study showed Greek-style coffee may offer benefits that are healthier than other types of coffee, which may also explain why taking a bag of coffee home after a trip to Greece is ideal.
According to Greece Travel Ideas, to embrace the flavours and nostalgia of sipping coffee in Greece, the best way to prepare a Greek coffee with a strong, aromatic fine grind is in a narrow, tall pot called briki over an open fire, Bunsen burner or cooker.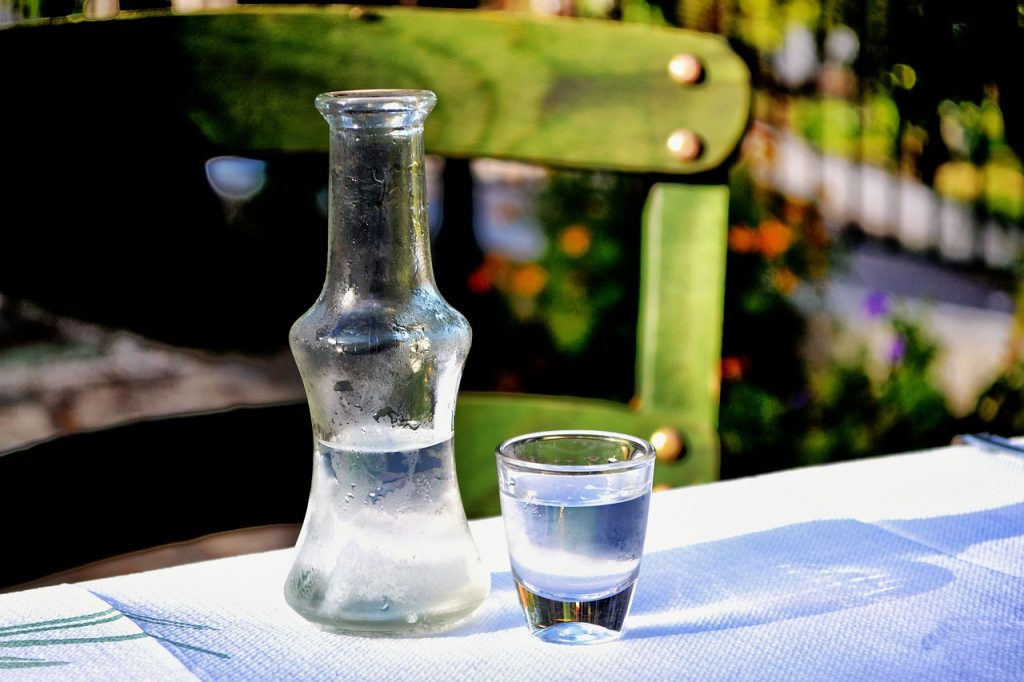 Ouzo, Greek spirits and liqueurs:
Ouzo is one of Greece's national spirits, a traditional, authentic alcohol commonly served cold, on its own in a shot glass. This clear, aniseed-based spirit has variations of fragrances and flavours.
The strongest ouzos, due to higher alcohol percentage because of the distillery process, are raki, tsipouro, and tsikoudia. Flavourwise, rakomelo (raki mixed with honey and spices), Metaxa brandy and mastiha ouzo are popular choices.
Greek honey, known as ambrosia
Ancient Greeks called honey "ambrosia" meaning the food or nectar of the gods and perhaps they were onto something before current science today. A recent study (2022) researched six Greek honeys from the Greek island of Lemnos and found the antimicrobial activity of the islands honey was equal to or higher than renowned Manuka.
This popular topping, spread and sweetener, is known to be richer and more aromatic in flavour from Greece. A popular Greek premium honey is thyme honey, where the herb is infused into the sticky and rich flavoured nectar.