The Northern Beaches is being locked down from 5pm today until midnight on Wednesday, as NSW Premier Gladys Berejiklian announces another 13 cases from testing on Friday.
Ms Berejiklian said there were 23 cases identified from testing in the 24 hours to 8pm on Friday, 10 of which had already been reported. Twenty-one of those cases were locally acquired and linked to the Avalon cluster, and two remain under investigation.
The Premier said it is likely that the state will see a repeat of those numbers across this 24 hours.
READ MORE: COVID-19 reaches Sydney's southern suburbs as total cases hit 28
"Given what we know from the testing, given what we know from the likely number of cases, we are going to put in health orders for the Northern Beaches from five o'clock today to essentially go back to the restrictions people experienced in March," she said.
That means only leaving your home if it is for essential purposes such as for work, for compassionate grounds, for exercise or to go shopping.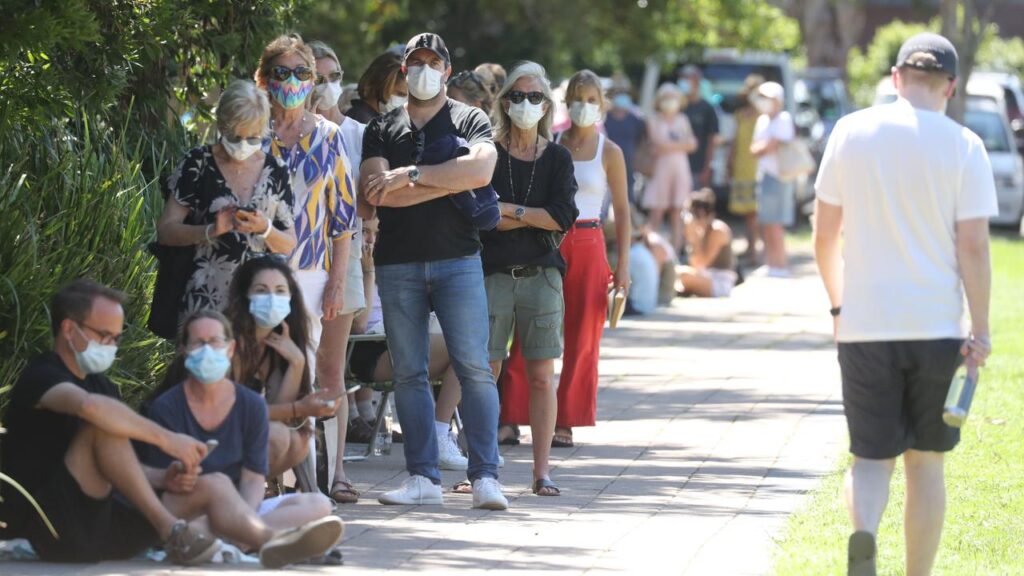 The Premier has also asked the rest of Sydney to avoid unnecessary activity, and flagged the possibility of further restrictions being put in place tomorrow for the Greater Sydney area.
Health Minister Brad Hazzard said "we're all going through this together" and urged his fellow Northern Beaches residents to stick to the rules.
"We don't want to be responsible for seeding this across Sydney or NSW, or indeed anywhere else."
Sourced By: Sydney Morning Herald