Residents in 18 suburbs across the state's Mid North Coast and in Northern Sydney have been told to pack their bags and flee to nearby evacuation centres as heavy rain caused flood waters to inundate towns and homes.
People living along the Hawkesbury River were ordered from their homes in the early hours of Sunday morning with fears the river could rise as much as 12 metres by lunchtime, cutting off power, water and other essential services.
"What that means is that another 4000 people may be asked to evacuate in and around that Hawkesbury region and parts of western Sydney," ms Berejiklian said.
Emergency services minister David Elliott said disaster declarations for 16 local government areas will allow impacted residents to access assistance immediately.
Mr Elliott also issued a warning for people to not drive through floodwaters or put themselves at risk.
"The unnecessary risks that are being taken by these motorists is beginning to wear thin on the authorities," he said.
"With the damage that has been done across the road network in this state, a fatality is getting more and more likely."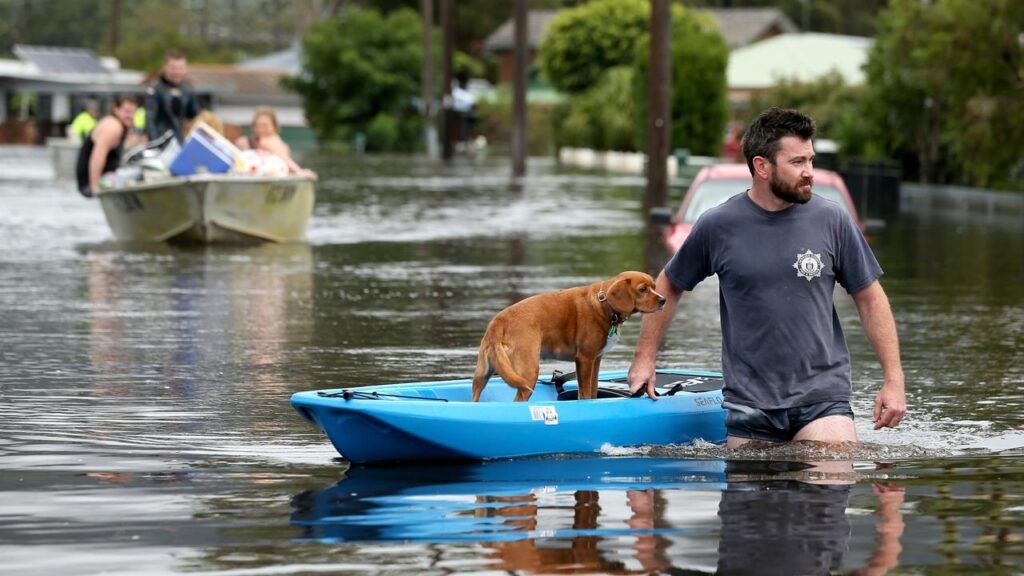 More than 1500 people across NSW have already been told to leave their homes as "life-threatening" flood waters threaten to inundate the areas and evacuation centres hit capacity.
Residents in low-lying properties along the Mid North Coast including at Port Macquarie near Settlement Point, the Lower Macleay, Kempsey, Wauchope near Kings Creek, Rawdon Island, Macksville CBD, Kings Point, Bullahdelah, Laurieton, North Haven, Dunbogan, Taree CBD, Dumaresq Island, Cundletown and Wingham were also told to evacuate.
Some residents are being told to prepare to stay overnight in evacuation centres or at friends and family's homes as already drenched suburbs brace for more rainfall.
"For communities given an evacuation order, we are asking them to follow the directions of authorities on the ground," an SES spokesperson said.
"For anyone asked to evacuate we do encourage them to have an emergency kit ready to go with medication and important documents they may need for a couple of days should they be unable to return home."
Sourced By: News Corp