Professor Yiorgos Anagnostou, the Head of Greek Studies at Ohio State University in the United States, paid a visit to The Greek Herald's office in Sydney on Monday, November 6.
Professor Anagnostou is on a six-week research trip to Australia funded by the Walter Mangold Public Trust at the University of Melbourne and is being hosted by Dr Andonis Piperoglou, who last year was appointed the inaugural senior lecturer in Global Diasporas.
During his visit to The Greek Herald, Professor Anagnostou met with members of the team including Digital Editor Andriana Simos, Sports Editor Takis Triadafillou, and journalists Ikaros Kyriakou and George Tserdanis.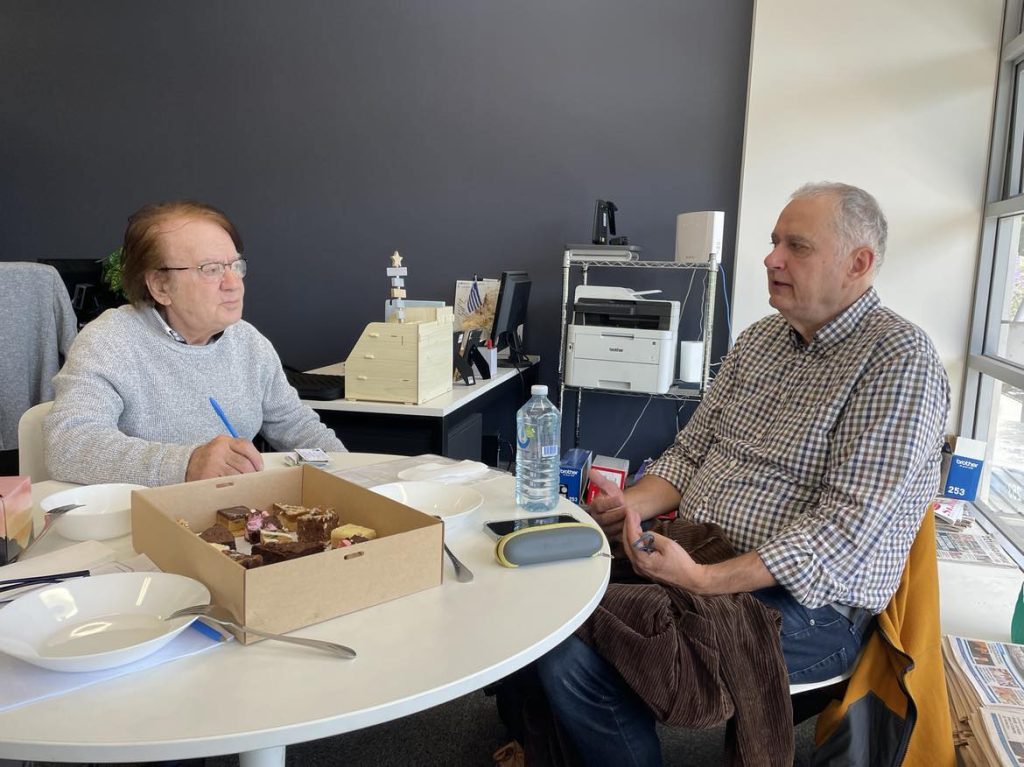 Professor Anagnostou spoke with the team about a number of topics of interest including his knowledge on the Greek diaspora globally, as well as the different ways the diaspora can work together to help preserve the Greek language.
At the conclusion of the visit, The Greek Herald team thanked the Professor for his time and wished him well for the remainder of his time in Australia.