Tourism Midwest Victoria (TMV) has revealed its plans to launch as a ground-breaking partnership between industry, and local and state governments, to boost regional visitation. 
As Midwest Victoria's new peak tourism body, TMV will be focused on driving visitation to the City of Ballarat and the Pyrenees, Moorabool, Golden Plains (south of Ballarat to Rokewood), and Hepburn (Creswick and Clunes) shires. 
Its aim is to position the region as one of Victoria's premier tourism destinations, showcasing its unique attractions, rich history, and vibrant community.
In another pivotal announcement, TMV also confirmed the appointment of the Honourable John Pandazopoulos as its inaugural and independent Chair following a rigorous and transparent recruitment process.
Greek Australian, John Pandazopoulos, currently serves as the Chairperson of Parks Victoria.
Mr Pandazopoulos has more than 30 years public sector experience as a Member of Parliament, State Minister, Mayor, and Board Member of Statutory Corporations developing, advocating and implementing public policy and investment.
"For me, regional tourism is the essence of what Victoria is," Mr Pandazopoulos said.
"People know about Melbourne, but it is the diversity of the people and places that exist across regional Victoria that shape the quintessential Victorian experience."
Mr Pandazopoulos will be charged with providing the organisation with leadership and governance, and oversight of the strategic operations.
The board will have strong regional representation including five Industry Partner Directors representing different skills, experiences and backgrounds; and five CEOs or authorised delegates from the relevant councils. A state government representative will observe the board.
TMV's dual announcement comes in response to the Victorian Government's plans to transition Victoria's existing Regional Tourism Boards (RTB) to a new network of Visitor Economy Partnerships (VEPs).
VEPs are the result of the government's Regional Tourism Review and Visitor Economy Recovery and Reform Plan, which provides actions to address challenges and opportunities within the regional tourism market. 
VEPs aim to enhance and strengthen boards so each entity has the structure, resources, strategy and scale to perform its role.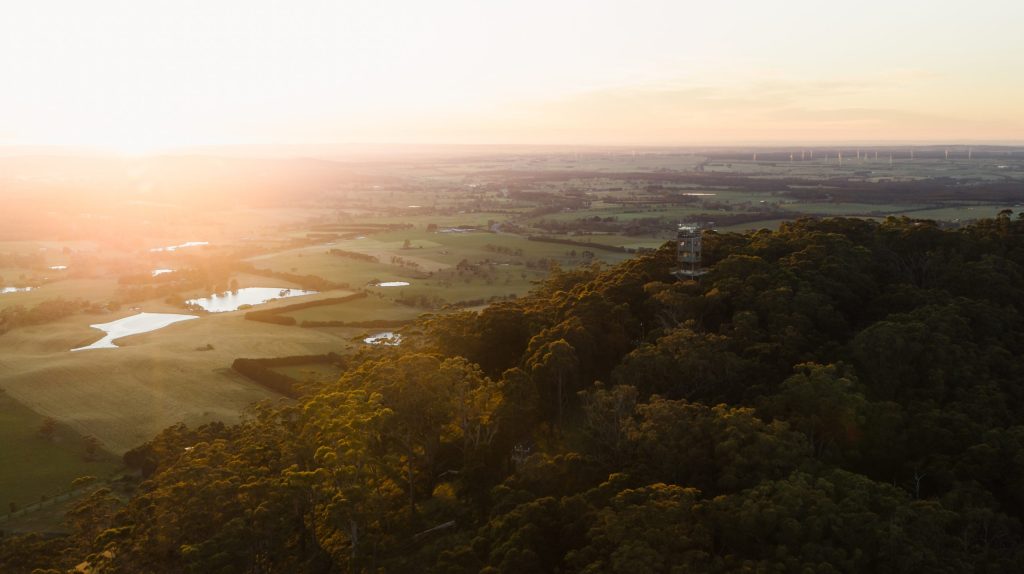 Ballarat Regional Tourism (BRT), which played a key role as the region's interim RTB while the partners worked together to respond to the state government's new model, represented industry at the co-design process to ensure members had a voice at the table.
BRT will now merge with new tourism body TMV, which will absorb BRT's core role of representing industry and supporting the growth of the visitor economy.
Key TMV deliverables include a Destination Management Plan (DMP), which will be a critical seven-year strategic plan for the region.
The DMP will deliver actions to support the tourism industry's continued recovery from the pandemic and help build resilience.
The City of Ballarat's Visitor Economy Unit will resource the operational work of TMV, and Executive Manager Visitor Economy Sarah Pilgrim will continue to oversee the operations.
The Victoria Government's new VEP network means TMV will be fiscally supported through a combination of state government funding, local government budget cycles of the partner councils, and industry partner contributions.
Mr Pandazopoulos says he is attracted to the new VEP model as it provides an opportunity to create something that transforms and captures the broader region of Midwest Victoria to give visitors a new reason to visit and stay longer.
"After all, tourism is about sharing the places we love and cherish with others," Mr Pandazopoulos noted.
"Just look at Midwest Victoria… I see the region as a core part of Australia's story. These lands have been nurtured and cared for by many first nations communities and we continue to learn from their resilience and creativity."
Tourism and hospitality businesses in Midwest Victoria are being urged to sign up as TMV Industry Partners to access vital information, support and opportunities with no initial membership subscription cost. 
"Let's roll up our sleeves and build this new entity together to ensure Midwest Victoria's tourism businesses have the ultimate chance of success," Mr Pandazopoulos concludes.