President of Greece's Parliament, Constantine Tassoulas, met with the newly elected board members of The World Hellenic Inter-Parliamentary Association (PADEE – WHIA) on Friday, July 21.
The PADEE – WHIA is made up of current and former elected officials, who live in foreign countries.
Among those present at the meeting with Tassoulas were two Greek Australian politicians and PADEE – WHIA representatives. They were the Federal Member for Adelaide, Steve Georganas (Vice President B), and Federal Member for Calwell, Maria Vamvakinou (Board member).
President Tassoulas opened the assembly with an official greeting, while a message from Greece's Prime Minister Kyriakos Mitsotakis was read to the guests.
In the meeting, President Tassoulas spoke about the consensus for removing the restrictions for Greeks abroad to vote in Greek elections, among other important matters relating to Greece and Cyprus.
He also praised the diaspora community for their endeavours in preserving the Greek language and heritage.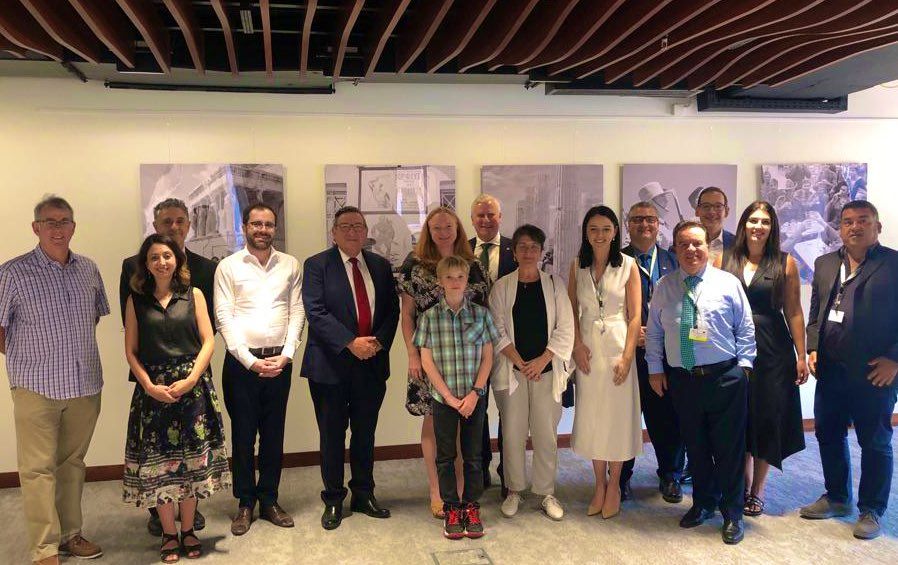 Earlier that weekend, Mr Georganas and Ms Vamvakinou, along with other Greek Australian politicians such as Olivia Savvas MP, Nick Staikos MP, Lee Tarlamis MP and Steve Dimopoulos MP, also paid a visit to the Australian Embassy in Athens, Greece.
There they met with the new Ambassador of Australia to Greece, Alison Duncan, who said she was "very happy" to host Greek Australian MPs visiting Greece as part of the World Inter-Parliamentary Union of Hellenism.