CAUTION: Story may contain graphic details of injuries that some readers may find upsetting.
After decades of investigation and months of pre-trial argument, a six-month trial over the infamous 1994 NCA bombing started in the South Australian Supreme Court today.
Domenic Perre is accused of murdering Detective Sergeant Geoffrey "Bowie" Bowen and injuring Mr Wallis by sending a parcel bomb to the NCA building on Waymouth Street on March 2, 1994. The 63-year-old accused has pleaded not guilty to the offences.
Former NCA personnel officer Joanne Taskas told the Supreme Court that she had just poured a coffee, and was chatting with colleagues, when the parcel bomb exploded on March 2.
"We heard and felt a loud, hollow bang and all just started running toward it… (male workmates) were pushing on the door to Peter's office… we could hear Peter screaming," she said.
"I could see that the office was on fire… Peter was burned from the waist up, it was mostly open wounds.
"He was unrecognisable, I couldn't determine anything about his face except his mouth, because it was moving.
"Peter was asking me about 'Bowie', he kept asking 'is Bowie okay?'… he said 'a bomb, a bomb' a number of times.
"He complained that he had a pain in his stomach – it was the belt buckle of his pants, it had embedded in his stomach."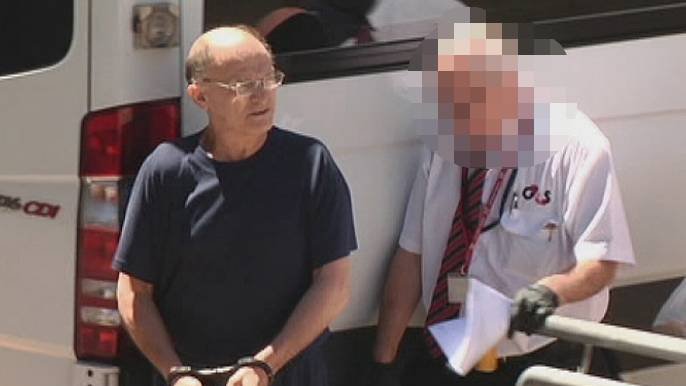 Ms Taskas told Justice Kevin Nicholson — who will determine the case in the absence of a jury — that she noticed a package sitting near security when she walked into work that day.
She added that she had never seen a package like it mailed to the NCA.
Former Australia Post staffer Wendy Den Hartog also gave evidence today, telling the court she handled the package before it was given to the NCA on March 2, 1994.
"I do remember it was large writing [on the package]," she said.
The trial, before Justice Kevin Nicholson and in the absence of a jury, continues.
Sourced By: ABC News