After a closure of 15 years, the municipal Lycabettus Theatre is preparing to welcome the public once again on September 15, 2023.
The momentous occasion will be marked by a concert featuring Stavros Xarchakos, one of Greece's most renowned composers of popular music, according to Ekathimerini.
Undertaken by the Municipality of Athens, the restoration of this iconic theater stands as a testament to its profound connection with the cultural fabric of the Greek capital and the cherished recollections of its inhabitants.
Progress on the restoration project is well underway, as the theater regains its original design envisioned by the architect Takis Zenetos.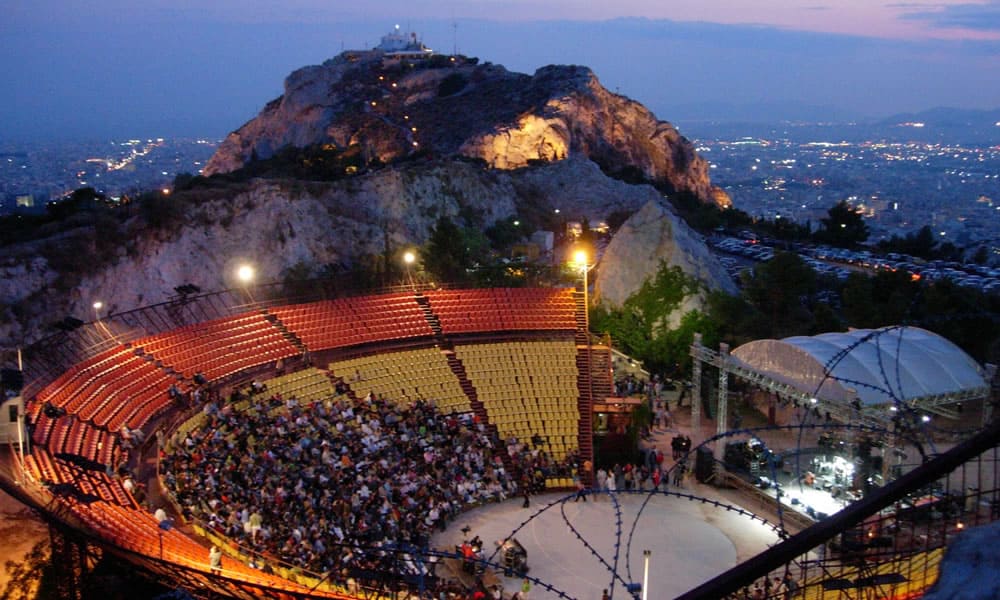 Kostas Bakoyannis, the Mayor of Athens, expressed his immense satisfaction with the ongoing restoration efforts. He conveyed his joy at the prospect of the theater's revival, poised to offer the citizens and visitors of Athens a magnificent festival within its historic confines.
Bakoyannis also touched upon the sentimental significance of the upcoming reopening, highlighting the emotive return of Stavros Xarchakos' music to the slopes of Lycabettus Hill after a lapse of 45 years.
Source: Ekathimerini