Prime Minister Kyriakos Mitsotakis expressed his condolences to Israel over the tragedy that unfolded during a religious celebration at Mount Meron, where 45 worshipers were killed and at least 112 have been injured.
"Our thoughts today are with the people of Israel. On behalf of the people of Greece I would like to express my deepest condolences to the families and loved ones of the victims of the tragic accident at Mount Meron," he said in a tweet on his official account.
"We wish you courage and strength during these trying times," he added. 
The stampede began when large numbers of people thronged a narrow tunnel-like passage during the event, according to witnesses and video footage. People began falling on top of each other near the end of the walkway, as they descended slippery metal stairs, witnesses said.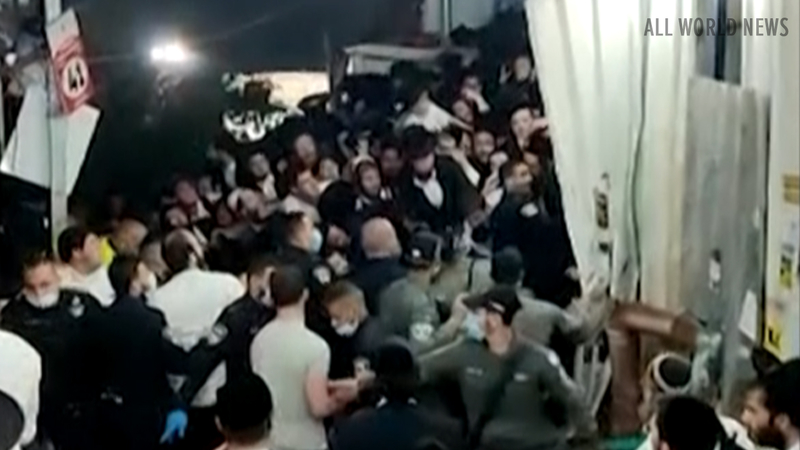 Video footage showed large numbers of people, most of them black-clad ultra-Orthodox men, squeezed in the tunnel. Initial reports said police barricades had prevented people from exiting quickly.
The stampede occurred during the celebrations of Lag BaOmer at Mount Meron, the first mass religious gathering to be held legally since Israel lifted nearly all restrictions related to the coronavirus pandemic.
Prime Minister Benjamin Netanyahu, who briefly visited Mount Meron around midday Friday, said it was "one of the worst disasters that has befallen the state of Israel" and offered condolences to the families. He said Sunday would be a day of national mourning.
The death toll at Mount Meron was on par with the number of people killed in a 2010 forest fire, which is believed to be the deadliest civilian tragedy in the country's history.
Katerina Sakellaropoulou, President of the Hellenic Republic, said she was "saddendened and shocked" of the terrible accident at Mount Meron.
"I wish to express to President Rivlin, the families of the victims and the people of Israel my deepest condolences for the loss of innocent lives," she said in a tweet.