A group of iconographers from Greece, together with volunteers from Korea and Taiwan, have begun work painting The Church of the Dormition of the Theotokos in the South Korean city of Jeonju.
On Monday, July 17, the group, under the supervision of well-known Iconography Professor Sozos Giannoudis, began setting up scaffolding in the dome and niches of the church.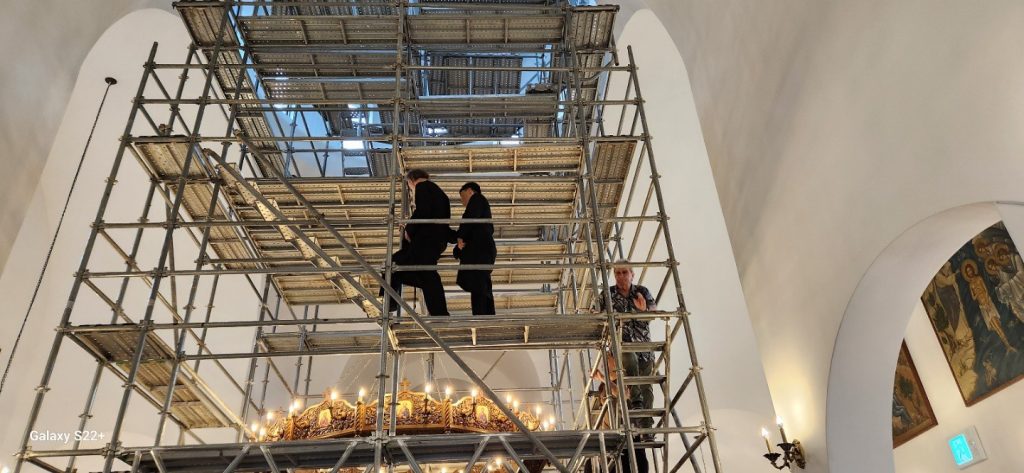 The Metropolitan of Korea and Dean of the Parish Father Hilarion Jeong thanked all the participants responsible for helping with the painting works.
Source: Orthodox Times
READ MORE: Preserving the heritage at St George Greek Orthodox Church in Rose Bay