Mathias Cormann and Anna Diamantopoulou have emerged as strong contenders to lead the Organisation for Economic Co-operation and Development (OECD) after a cull of candidates, according to a report by The Sydney Morning Herald.
The position of Secretary-General of the OECD has been highly sought after but according to sources from the organisation, who spoke with The Sydney Morning Herald and The Age, the "10 candidates vying for the job were recently placed into three groups based on soundings from the OECD's 38 member countries."
Mr Cormann, a Liberal Party powerbroker and Australia's longest-serving finance minister, was listed in the first group with the strongest level of support.
This was closely followed by Greek candidate, Ms Diamantopoulou, in the next group with "good" support. Other candidates in this group include Canada, the United States, Denmark and Estonia.
Candidates from the Czech Republic and Poland had the lowest support and have withdrawn from the race.
Mathias Cormann:
News that Mr Cormann is a front-runner for the position is surprising as many observers thought the Coalition's record on climate change would make him an unpopular choice to lead the OECD.
Just last year in November, the former Finance Minister faced criticism in Australia for clocking up more than 20,000 kilometres on a taxpayer-funded Royal Australian Air Force plane to help push his campaign to become General-Secretary of the OECD.
READ MORE: RAAF jet flying Mathias Cormann around Europe as he campaigns for OECD job.
But it seems Mr Cormann's vision for the OECD is still resonating and that the strategy of lobbying member countries in person paid off, according to The Sydney Morning Herald.
Mr Cormann, who is fluent in English, German, French and Flemish, is pitching himself as a connection between Europe's traditional economies and the Asia-Pacific markets.
Anna Diamantopoulou: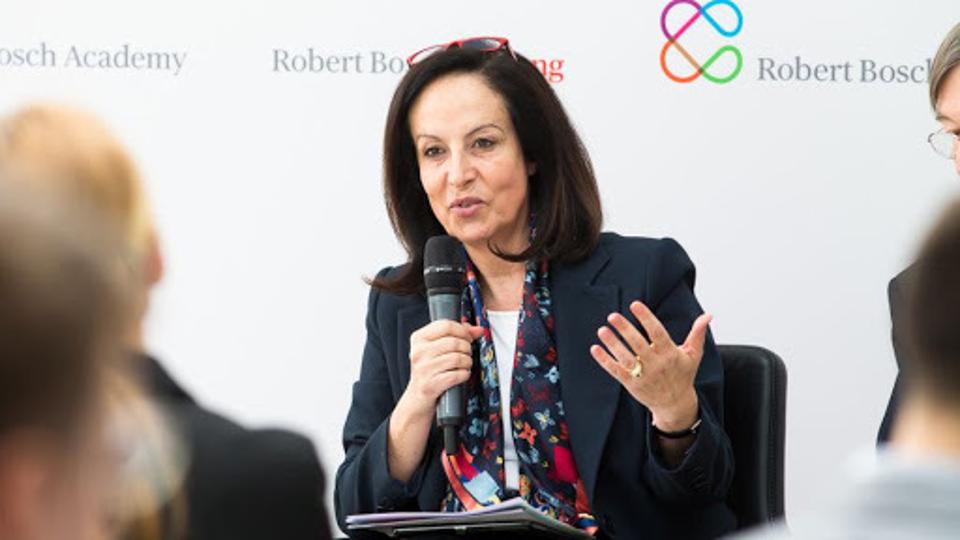 Ms Diamantopoulou's strong contention for General-Secretary of the OECD is welcome news as she is one of only three women running for the role. This includes President Kersti Kaljulaid of Estonia and Cecilia Malmstrom of Sweden.
A civil engineer by training, Ms Diamantopoulou started her political career when she was only 25 after she was appointed Governor of the Region of Kastoria in northern Greece, the youngest person in Greece's history to occupy this position.
She has also held the position of European Commissioner for Employment and Social Affairs, as well as Greece's Education Minister.
With this career background, it's no surprise then that Ms Diamantopoulou's top priorities for the OECD are digital transformation, climate change and labour market challenges.
"After the pandemic, OECD has to play a very important role and at global and international levels. It has to promote its services and standards to more parts of the globe," the former EU Commissioner said in an interview with Bloomberg.
Were she to be elected, she continued during the interview, she would advocate more strongly on the OECD's programs and guidelines, particularly for anti-bribery, investments, and state-owned companies.
Source: The Sydney Morning Herald.