Turkey and Greece could soon resume talks over the extent of their continental shelves in the east Mediterranean but the European Union will not help if it threatens sanctions, Turkey's presidential spokesman said on Sunday.
Tensions flared last month between the NATO members and neighbours after Turkey sent a vessel to survey for gas and oil in waters close to Kastellorizo.
European Union member Greece condemned the move as illegal and pressed, along with Cyprus, for a strong response from EU leaders when they meet on Thursday.
READ MORE: Turkish ship starts energy search, Greek PM says move will not go "unanswered."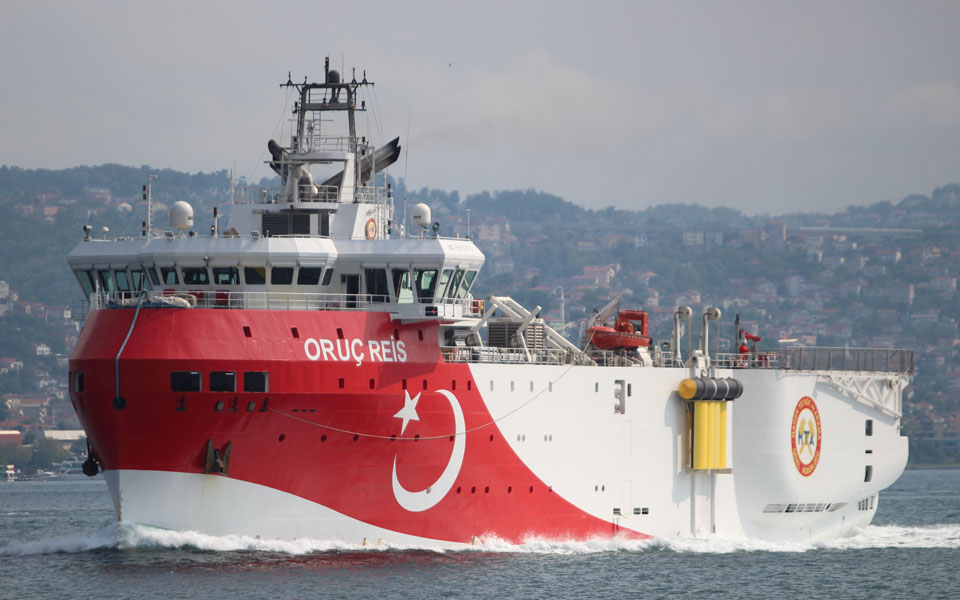 Ankara withdrew the Oruc Reis vessel last week. It described the move as a routine maintenance stop but later said it opened up the chance for diplomacy to reduce tensions with Athens.
READ MORE: Turkey withdraws Oruc Reis navy ship, sends Barbaros to Cypriot waters instead.
"At this point, the climate has become much more suitable for negotiations to begin," presidential spokesman, Ibrahim Kalin, told Dogan News Agency.
"…Exploratory talks may start again."
Mr Kalin added that European politicians should know that "threats of blackmail and of EU sanctions against Turkey does not give results."
Erdogan also tweeted over the weekend that Turkey believed the dispute could be resolved through dialogue while still defending its rights in the region.
"We want to give diplomacy as much space as possible, by listening to every sincere call," he tweeted. "With this vision, we will continue to defend any drop of water and area of our country to the end."