A painted wall of Greek Revolution heroes, including Theodoros Kolokotronis, Laskarina Bouboulina and Grigorios Papaflessas, has been vandalised by graffitti in Argyroupoli, Greece.
The faces of the heroes, which had been painted by Greek artist Evrutos to mark the bicentenary anniversary of the 1821 Greek Revolution, were covered by black paint, including on the eyes and mouths.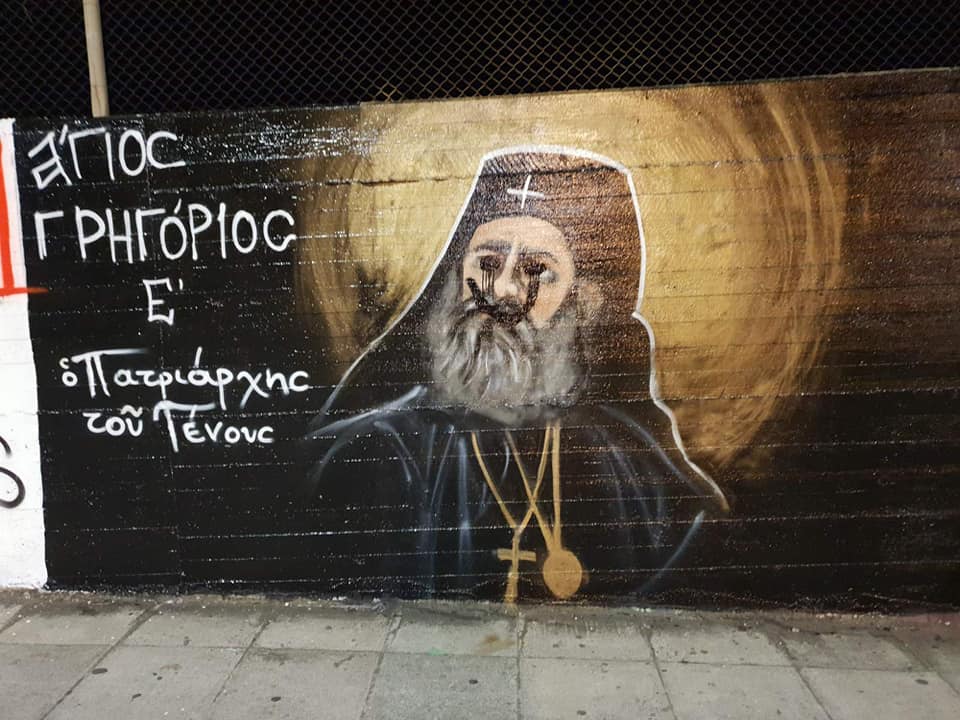 Greek politician, Giannis Konstantatos, confirmed on Facebook that the wall would be restored by Tuesday.
READ MORE: Mysterious Greek artist paints the walls of Athens with Greek Revolution heroes.
"We were not surprised by the desecration of the Heroes of 1821, which we had crafted to honour their struggles," Mr Konstantatos wrote.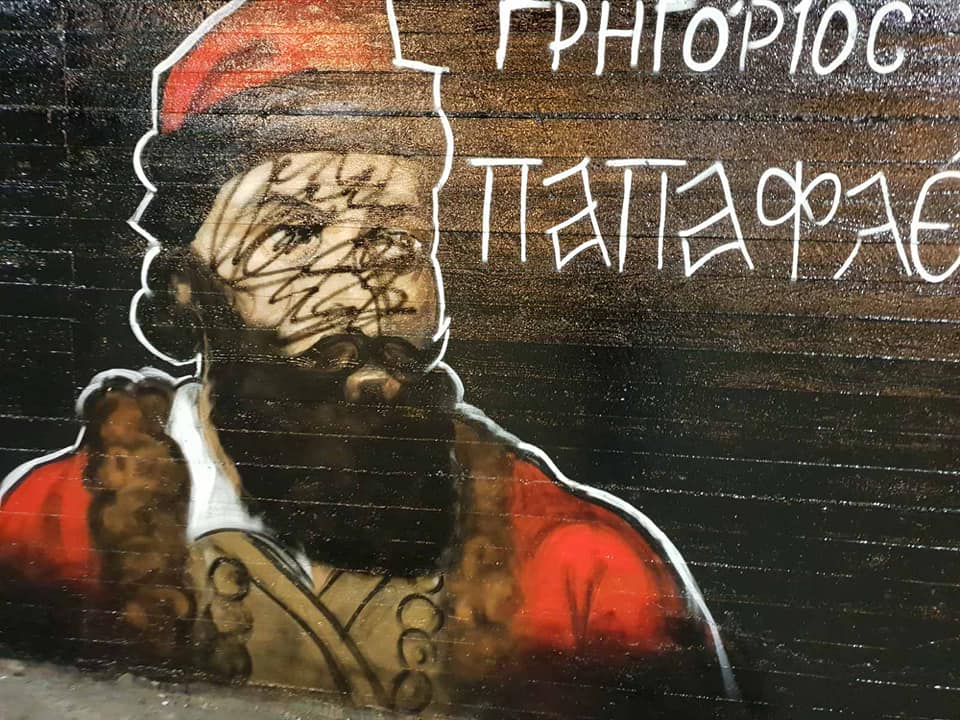 "By tomorrow we will have restored the works. And we'll do it as many times as we have to no doubt."
Evrutos' paintings use bold, thick outlines and splashes of color to bring the heroic figures to life and send a message to Greek society, reminding them of the contributions these great men made to Greek history.