The faces of Greek Revolution heroes, such as Nikitaras and Georgios Karaiskakis, have recently been popping up around Athens in the form of street art.
The special art series called '1821-2021' is by Greek artist, Evrutos, and has been created to mark the bicentenary of the Greek War of Independence this year.
"Graffiti for me is a way of externalising the aesthetics of my ideas based on nation and patriotism. Through graffiti I want people to feel what was born inside me when I came in contact with the history of our country," the artist, who wishes to remain anonymous, told protothema.gr.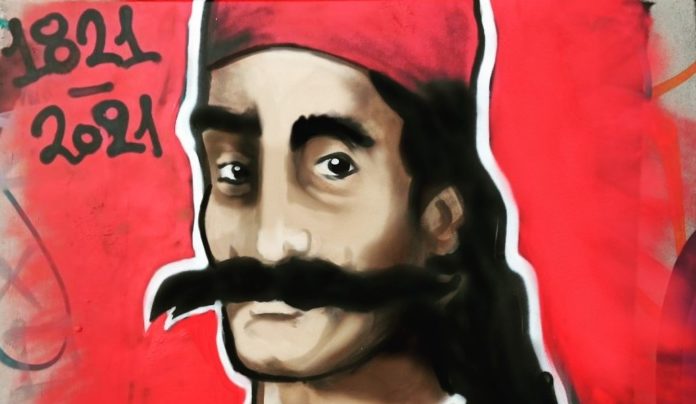 Evrutos' use of bold, thick outlines and splashes of color, brings the heroic figures to life and sends a message to Greek society, reminding them of the contributions these great men made to Greek history.
"The image is there, publicly visible and everyone derives the conclusions and messages caused by its viewing," the artist, who wishes to remain anonymous, told Zougla.
"The message of each art is not something given and is received by everyone differently. What I do is a form of personal expression, a personal need for 'confession'."
Evrutos is currently studying at the Aristotle University of Thessaloniki, but has been involved in the fine arts since he was a child, on an amateur level. He started experimenting with graffiti and spray last December.