Greek Prime Minister, Kyriakos Mitsotakis, has said he plans to raise the issue of the return of the Parthenon Marbles from the British Museum in a meeting with British Prime Minister, Boris Johnson, next week.
In an interview with The Daily Telegraph, Mitsotakis said that the 2,500-year-old sculptures had been "stolen" from Athens "and we need to discuss this issue in earnest." 
"It would be an amazing message from what Boris Johnson calls 'Global Britain' if there is some movement on this issue and they look at it from a completely different perspective," Mitsotakis said in the interview.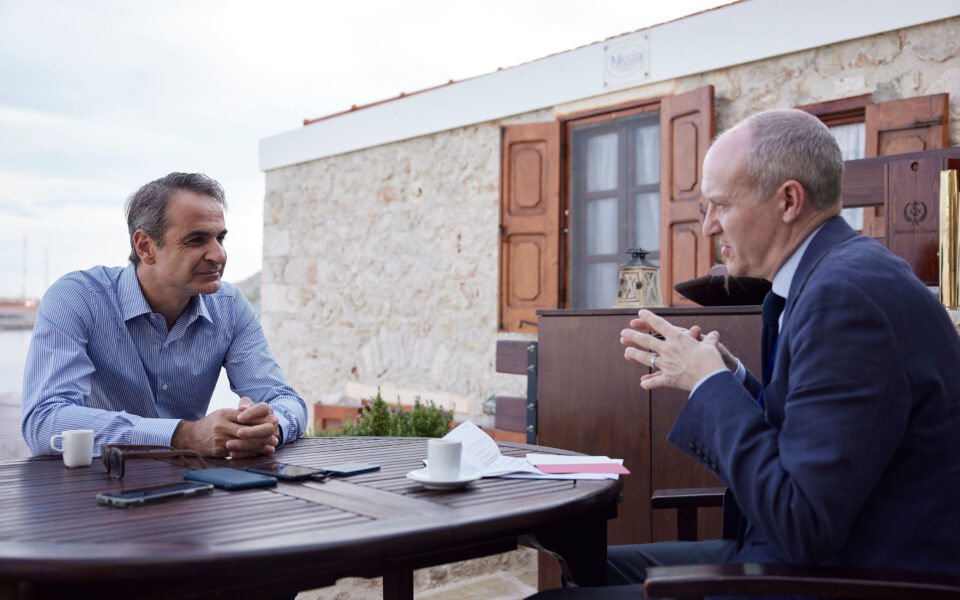 "I am sure that if there was a willingness on the part of the government [of the UK] to move, we could find an arrangement with the British Museum in terms of us sending abroad cultural treasures on loan, which have never left the country."
This interview came just days after the Greek Prime Minister called on the UK to return the Parthenon Marbles to Athens at an event in Paris celebrating UNESCO's 75th anniversary.
"The UK should move to a bona fide dialogue with Greece. And I urge them to do so. After all, this year marks the 200th anniversary of Greece's war of independence. There could be no better time than now, in which to reunite the missing section of the Parthenon sculptures – in their birthplace – in Greece," he told the assembled heads of state.
However, the British Prime Minister, Boris Johnson, dismissed the appeal for their return to Greece earlier this year.
"I understand the strong feelings of the Greek people – and indeed Prime Minister Mitsotakis – on the issue," Johnson told Greek newspaper, Ta Nea, earlier this year.
"But the UK government has a firm, longstanding position on the sculptures, which is that they were legally acquired by Lord Elgin under the appropriate laws of the time and have been legally owned by the British Museum's trustees since their acquisition."
Tuesday's talks will be the first face-to-face meeting between the two men in which the cultural row is formally raised. 
Source: The Guardian.