Giorgos Patelis, a jailed former member of the now defunct neo-Nazi Golden Dawn party, was released from prison by a parole board on Monday after serving just one year of his 10-year prison sentence.
Patelis, who was the leader of Golden Dawn's Nikaia chapter in Piraeus, was convicted on charges of accessory to murder for ordering a group of Golden Dawn supporters to attack and kill anti-fascist rapper, Pavlos Fyssas, in 2013.
READ MORE: Greek court imprisons far-right Golden Dawn party leadership.
The Greek Appeals Court granted Patelis parole, stating that he was a "model prisoner" and that it was unlikely the criminal would commit crimes in the future as his illegal acts were committed under the specific environment cultivated by Golden Dawn.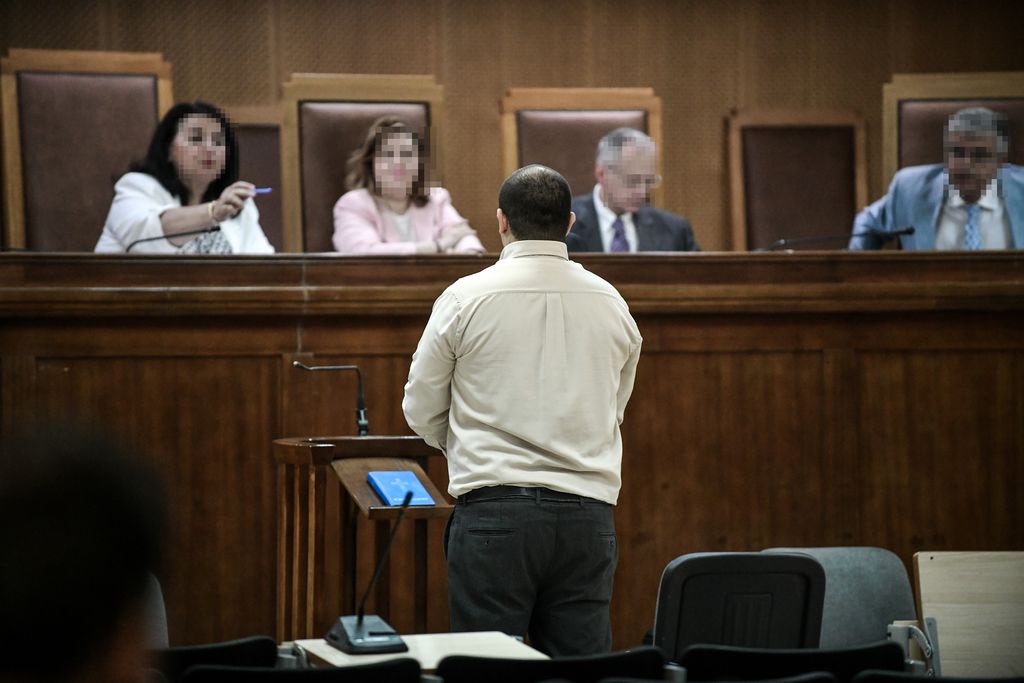 The leadership of Golden Dawn was sentenced to 13 years in prison on October 2020, imposing the near-maximum penalty for running a criminal organisation blamed for numerous violent hate crimes.
READ MORE: Neo-Nazi leaders of Greece's Golden Dawn sentenced to 13 years.
Eleven other former parliament members were jailed for between five and seven years for membership of a criminal organisation, while a party associate was given a life sentence for the murder of Fyssas.
Source: Ekathimerini.