Sydney mother and daughter restaurateurs, Giovanna and Paola Toppi, are locked in a $1.5 million legal stoush with a company of which Sydney Roosters chairman, Nick Politis, is a director.
The Toppi family, who made the renowned Machiavelli's in Sydney's CBD a power-lunch institution for politicians and millionaires, could lose the premises which houses their latest Italian eatery — Bar M at Rushcutters Bay — after allegedly not repaying a loan, according to documents lodged with the NSW Supreme Court.
WFR Motors, of which Mr Politis is a director, is the landlord of the Bar M site.
In October 2018, it loaned Paola Toppi's company Bar M Pty Lt $1.1 million so she could settle another court case which included $837,000 which was owed to fit out the building.
Her widowed mother Giovanna, 84, is also being sued because she guaranteed the loan. Giovanna has denied she is liable, claiming she trusted her daughter and did not read the documents Paola asked her to sign.
WFM is claiming a total of $1.135 million, in the case, which includes interest, vacant possession of Bar M and also the proceeds of the sale of 95 Macleay St, Potts Point.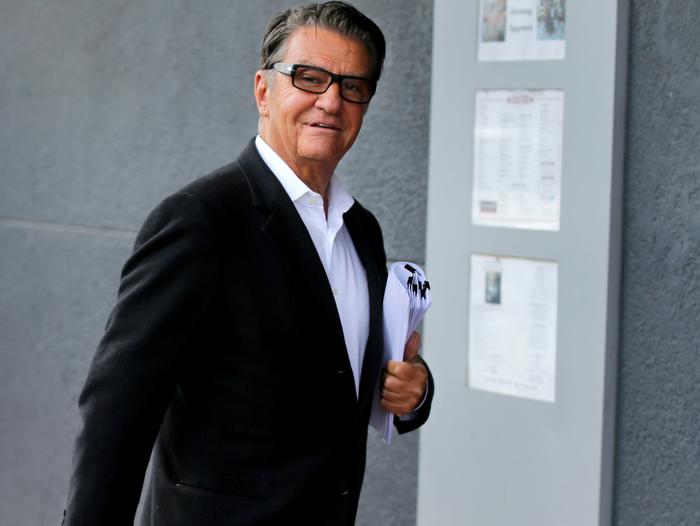 That address is the former site of Giovanna's famous La Strada restaurant which was a regular haunt of the rich and famous and visiting entertainment stars such as Mick Jagger, Elton John and Shirley Bassey during the 1980s.
This is the latest financial drama to hit the family since Paola's sister Caterina sold Machiavelli's in 2015 after Paola signed her shares over to Caterina.
The case is yet to be determined by a judge. Last Friday, Justice Rowan Darke adjourned the matter to June 4 for a directions hearing.
FULL STORY: The Daily Telegraph.